Dolphin Plaza is located in My Dinh - the central area of ​​new administrative urban area west of Hanoi with the scale of 4 28-storey towers, with outstanding advantages of location and utilities connecting the area. Dolphin Plaza project is invested by TID joint stock company.

OVERVIEW OF DOLPHIN PLAZA APARTMENT

- Project name: Dolphin Plaza luxury apartment complex
- Location: 28 Tran Binh, My Dinh, Tu Liem, Hanoi.
- Project investor: TID Joint Stock Company
- Total land area: 9.874m2.
- Construction area: 2,970m2.
- Total constructional floor area: 95.115m2.
- Construction density: 36.40%.
- Project items: High-class apartment area, Grade A office area, Commercial center.
- Construction scale: 4 28-storey towers, divided into 2 blocks, low-rise blocks 3-storey high.
- Construction height: 134.55m.
- Commencement date: November 18, 2008.

GOLD LOCATION OF DOLPHIN PLAZA

Located at 28 Tran Binh, My Dinh, Tu Liem, Dolphin Plaza apartment especially possesses outstanding advantages brought by this location. My Dinh is considered as one of the 
regions that have been experiencing rapid socio-economic development in recent years with synchronous and modern infrastructure.

Area linkage of the project:
- Right next to My Dinh bus
- Right on the belt road 3 overhead
- National Sports Center
- National Convention Center
- National University
- University of trade
- 198 Hospital
- Big C supermarket, Metro supermarket
- Park area of ​​22 ha, 2 lakes for regulating residential community in western Hanoi
- High quality school system such as: Le Quy Don, Lomonoxop, Doan Thi Diem ...
- Located on the main route from the inner city to Noi Bai International Airport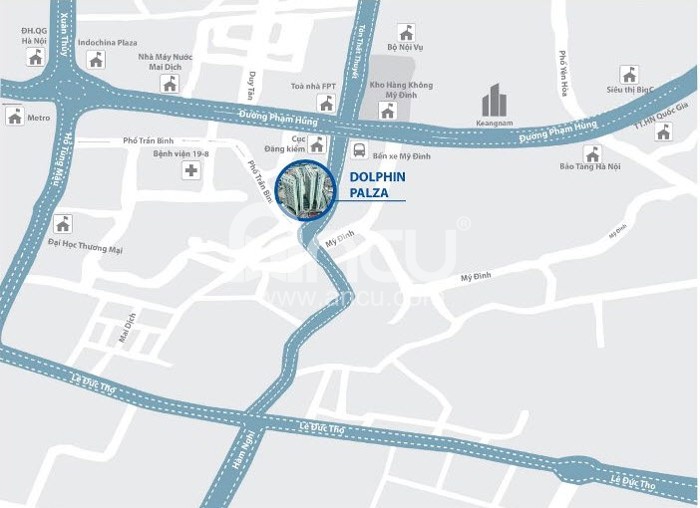 PLANNING OF DOLPHIN PLAZA MY DINH RESIDENTIAL PLANNING

Dolphin Plaza apartment is designed to be particularly impressive, unique divided into 2 blocks of Tower A and Tower B with 4 28-storey buildings spread over Sky Garden at the 
base of 17.5m. With a total area of ​​9,874m2, construction area of ​​3,290m2, construction density of about 36.4%.
- The house is designed with 2 basements expected to arrange parking for 375 cars and 260 motorbikes.
- The base from the 1st to 3rd floor of the building is arranged to use commercial service function with direct access to surrounding areas. The greenery is arranged appropriately 
to create green spaces for the building.
- From 4th floor to 28th floor the functions are arranged as follows:
+ Tower A (1, 2): Adjacent to the planned 40 m wide road will spend the entire area used as office work.
+ Tower B (3, 4): Adjacent to Tran Binh Street, from floors 4 to 8 use the layout of the service functions of the building such as the Building Management Board, advisory centers, 
fitness clubs. fitness education, beauty care and rehabilitation center ... From 9th to 25th floor, comfortable and modern apartments.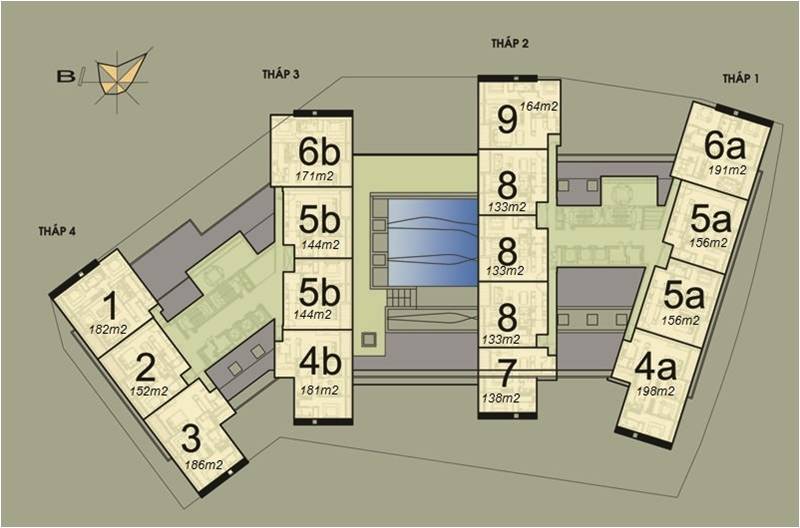 See details of the Dolphin Plaza apartment.
UTILITIES FOR EXCELLENT, PERFECT PROJECTS
With the desire to create a different living space than the projects in Hanoi today, the owner of Dolphin Plaza My Dinh has designed a system of utilities such as a resort, helping residents have You can enjoy the most ideal living values. Including all perfect services such as Trade Center, Gym, Spa, 4-season swimming pool, food court, entertainment ...
Outdoor pool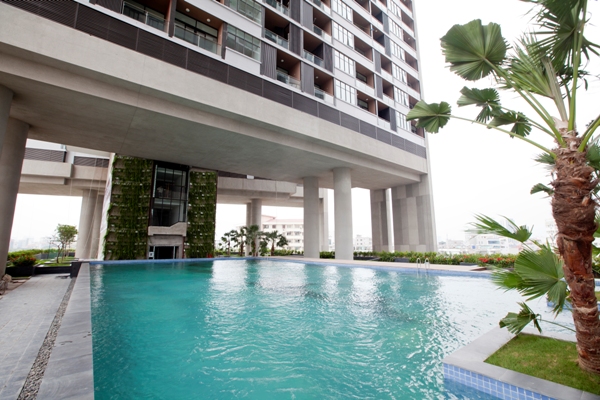 Dolphin Plaza sky garden




With a height of 28 floors of 4 towers, Dolphin Plaza My Dinh has 377 apartments and 8 Penthouse apartments.

- Area of ​​apartments: 133m2 -> 198m2
- Penthouse Dolphin Plaza area: 600 m2, arranged through floors