APARTMENTS FOR RENT IN AN BINH CITY
An Binh City is located at the Northwest gateway of Hanoi Capital, adjacent to Pham Van Dong Street, located on two major roads Pham Hung and Hoang Quoc Viet extended to help residents conveniently move to Noi Bai Airport. Besides, An Binh City is also very close to the bus stations such as My Dinh, Nam Thang Long ... near supermarkets (Metro, BigC), hospitals (E or 198) and large schools (Hanoi National University, Education, Foreign Language) ...
1. AN BINH CITY APARTMENT PROJECT OVERVIEW
An Binh City Apartment is a project built on the idea of ​​a modern urban area with eco-friendly architectural style.
Project's name: An Binh City Apartment
Location: Plots of TM1, TM2, Urban Area of ​​Giao Luu - Co Nhue 1 - Bac Tu Liem District - Hanoi City
Investor: Hanoi General Import Export Joint Stock Company - Geleximco
Organization of construction design: Viet Ket TVTK Joint Stock Company
Construction contractor: Long Giang Foundation Construction Joint Stock Company
Supervision consultant: Coninco 3C Joint Stock Company
Lot area of ​​TM1: 21,631,0m2;
Construction area of ​​lot TM1: 7,000,0m2
Construction density of lot TM1: 32,0%;
Plot area of ​​TM2: 22,693.0 m2;
Construction area of ​​lot TM2: 7,000,0m2;
Construction density of lot TM2: 31,0%;
Total construction floor area (excluding basements and attic floors): 356,920.0m2;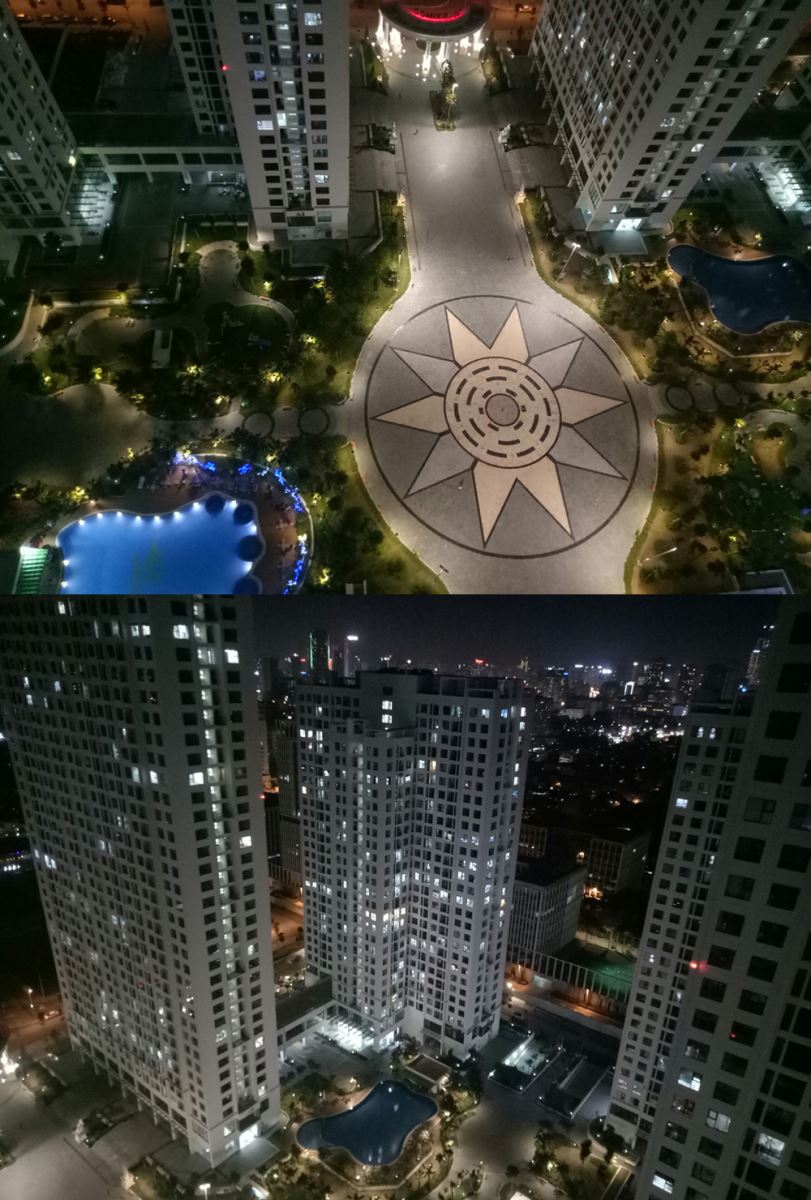 2. AN BINH CITY APARTMENT LOCATION
An Binh City owns a prime location in the Northwest gateway of Hanoi Capital, owns a synchronous infrastructure system, surrounded by green trees, air-conditioned lakes bringing an ideal living space, convenient. Located right on Pham Van Dong - Tu Liem - Hanoi streets, An Binh City is the focal point of the metropolitan city, located near many of the major projects, urban areas as well as leading universities of Ha Noi Internal as well as national, possesses many advantages of location and adjacent amenities links.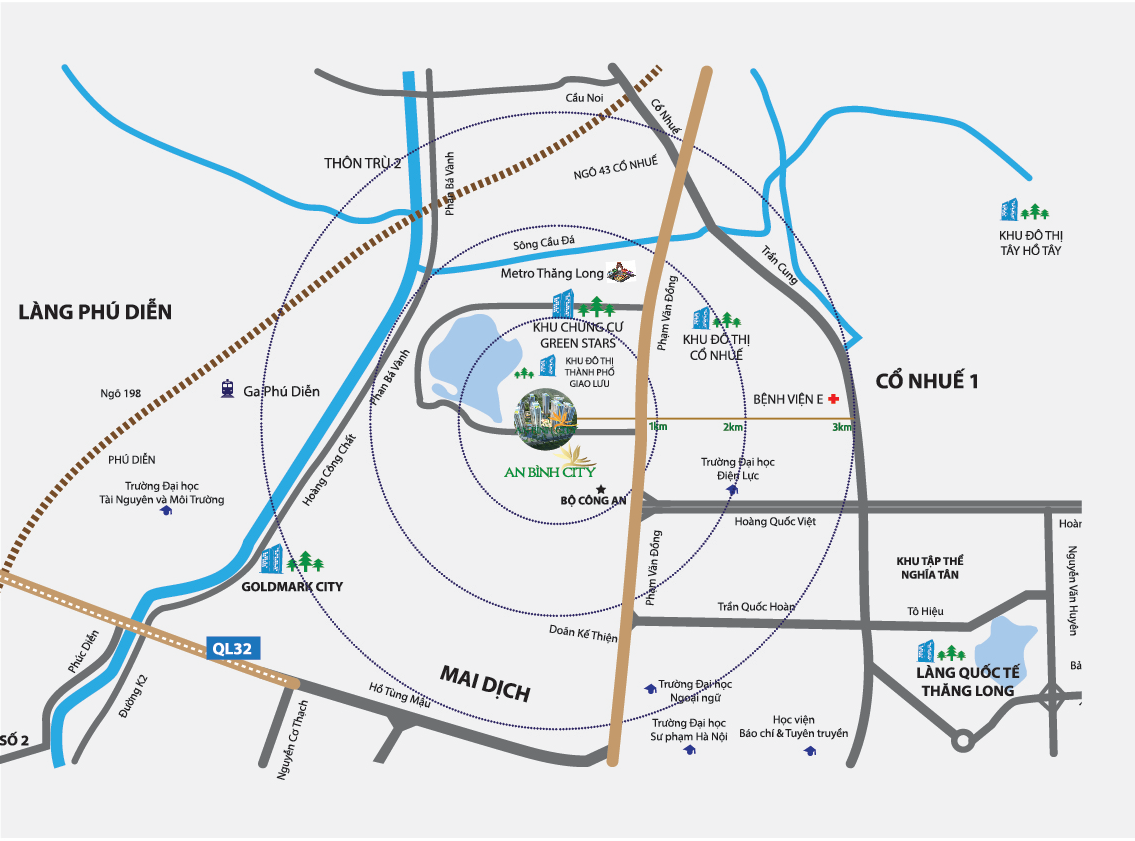 An Binh City project has a geodetic location at 234 Pham Van Dong located in the administrative boundary between Co Nhue Ward 1, Bac Tu Liem District and Mai Dich Ward, Cau Giay District.
With 4 contiguous faces 4 directions:
• North: adjacent to planned road 15m wide
• South: adjacent to planned road 15m wide and Ministry of Public Security
• East: Adjacent to planning road 21.5m wide and lots VP1, VP2, CX2
• West: adjacent to the planned road of 30m wide and lots of hotels.
An Binh City is close to many major universities in Hanoi, this is also a prestigious educational center of the country: Hanoi National University of Education, University of Industry, University of Foreign Languages, Police College, Financial University, ...; Complete system of primary and secondary schools will be a great condition for future generations to learn and acquire knowledge in high quality education.
With convenient transportation system, large bus stations such as My Dinh and Nam Thang Long bus stations will be great advantages to help residents in An Binh City easily move to areas inside and outside Hanoi and other provinces.
3. PROJECT DESIGN GROUND
Built on a 4.4 hectare campus with a construction density of 31.6%, An Binh City comprises 8 35-storey apartment buildings (A2, A3, A6, A7) and 28 floors (A1, A4, A5, A8). The total number of project apartments is 2,780 units.
The apartments here have an area of ​​74 - 114 m2, arranged from 2-3 bedrooms. Modern design with airy umbrellas to welcome sunlight and natural wind. There is a connection in the middle of the project, creating a smooth connection between the buildings. 8 buildings connecting the basement to serve the needs of parking of residents, 2 floors of commercial centers and apartments from the 3rd floor upwards. The common basement has 2 buildings with the same base: A1 and A2; A3 and A4; A5 and A6; A7 and A8.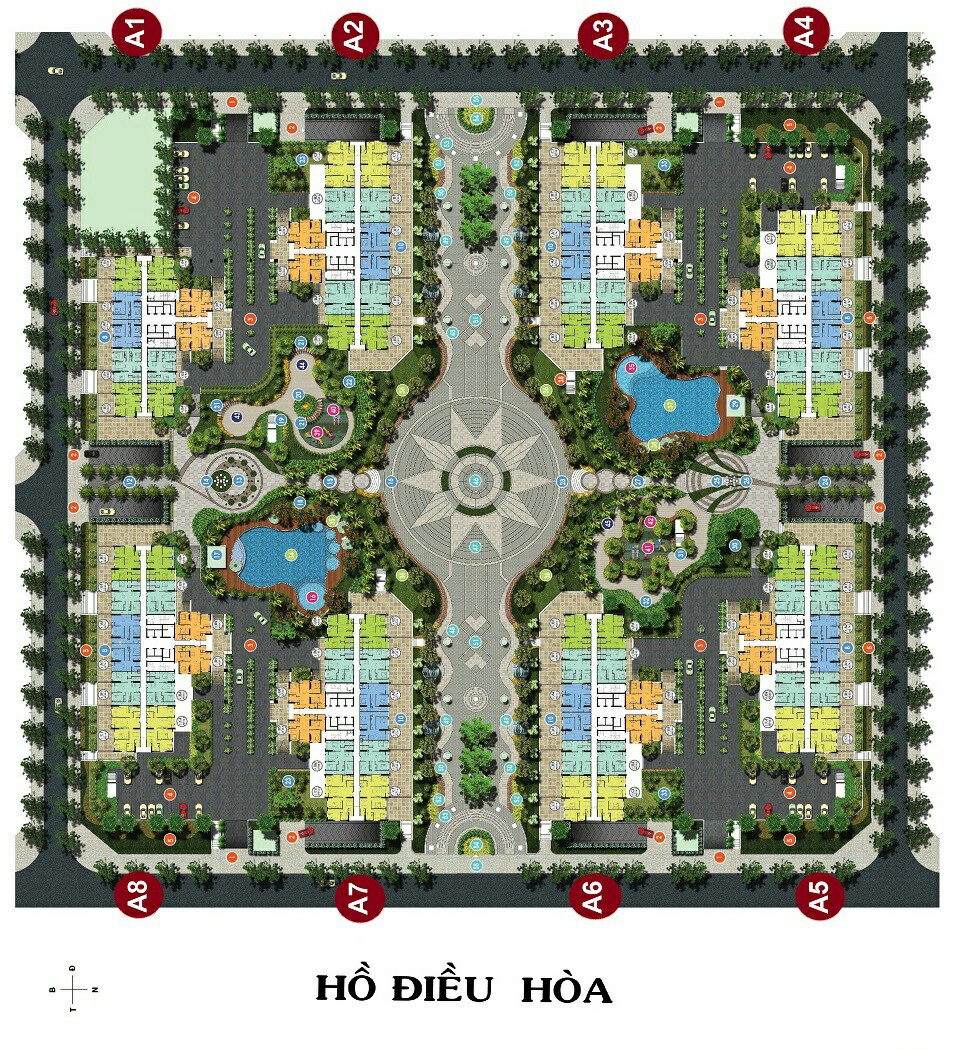 4. INTERIOR DESIGN OF AN BINH CITY APARTMENT REACH THE OPTIMAL LEVEL
The apartments include lots of open spaces, with connecting roads in the middle of the project, creating a smooth connection between buildings.
Interior design of apartments is diversified, harmonious with many directions of feng shui, bearing Asian nuances.
Interior design science, optimizing natural light and wind for the apartment and the corridor of each apartment floor.
SPACE OF MODERN APARTMENT INTERIOR
• There are from 2 to 3 bedrooms.
COMPLETE SYNCHRONIZATION AMENITIES
An Binh City apartment is located in an urban area of ​​4,5ha, built independently with a closed service system compared to the surrounding area, full of utilities of a high quality urban area, such as: modern trade centers, high-class hospitals, entertainment areas, offices of the City; regulating lakes and parks with green spaces to regulate climate and environment; education system to ensure knowledge for future generations ...
An Binh City is located in a very close position with a 15ha air-conditioned lake in the urban metropolitan area, with a green park next to the lake and an internal walkway of over 2km. An Binh also owns many unique utilities from the lake such as scenic huts, landscape bridges, maze gardens, fountains ... useful recreational areas, bringing extremely interesting experience for those Residents live here.
The square area is thoughtfully and meticulously designed showing the "mind" of the investor to the residents, including: the Roman Boulevard is a walking and resting sightseeing path; the large main campus (summer campus and autumn campus) is a resting and relaxing place for everyone; The water square is located in the middle of the project using the latest sprinkler technology in Vietnam ... An Binh City gives residents a true green and peaceful life in the heart of Hanoi capital.
An Binh City apartment owns a perfect system of utilities and services such as Vincom Trade Center, Metro Hypermarket, Standard Gym, High-class Spa, Smart Parking ... to meet the maximum needs of residents. With many international-standard facilities, An Binh City offers customers a modern, classy and complete life like a miniature city.
Vincom has a 2-storey commercial center with a full range of consumer products such as Vinmart consumer supermarket, Vineco specializing in distributing clean vegetables, Vinpro electronics, ... goods and office areas ... All of which promise to bring high quality life for residents here.
Health care area, play area integrating various sports such as football, table tennis, badminton ... The modern school system from elementary to high school meets the top school standard in the area field. 2 modern four-season swimming pools designed according to olympic standards (50m long) using German jacuzzi technology for high-end living needs, where playing and enjoying life brings the most relaxation and comfort .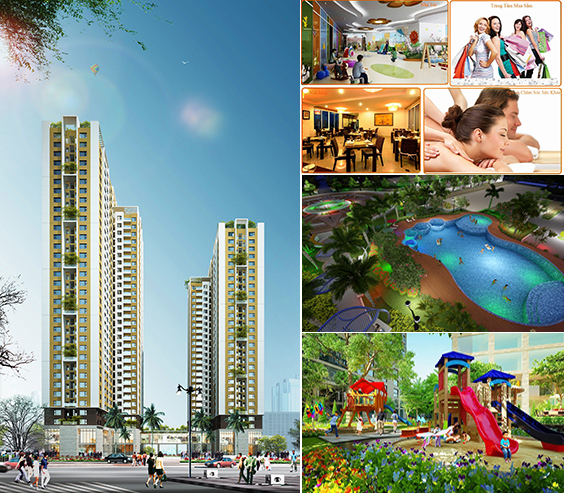 5. Contact information
Tan Long Land is providing consulting services for renting An Binh City apartment with nice location with reasonable price and enthusiastic consultant team. If you need to find the latest and most detailed information about An Binh City apartment for rent, please contact Tan Long Real Estate Floor directly for best advice and support.
Hotline: 0987.745.745 or Email: hotline@bdstanlong.vn