APARTMENT FOR SALE IN VINHOMES SMART CITY
As a mega-city project located in the center of the West of Hanoi, Vinhomes Smart City has a scale of 280ha, invested heavily in high technology with 4 core elements to become a smart big city. First international level in Vietnam, the apartments for sale in Vinhome Smart City provide green living environment - clean - beautiful - smart - full utility.
1 / OVERVIEW OF

APARTMENT FOR SALE IN VINHOMES SMART CITY TAY MO - DAI MO, NAM TU LIEM, HANOI
Project's name: VINHOMES SMART CITY TAY MO DAI MO
Project's investor: VinGroup
Project location: Tay Mo Commune and Dai Mo Commune (Thang Long Boulevard), Nam Tu Liem District, Ha Noi city
Project scale: 280 ha
Construction density: Only nearly 14.7%
Project scale: The Hero Area (09 buildings); The Power (17 buildings); The Sun (09 buildings); The Dream (11 buildings); The Victory (12 buildings)
Management and Operation Unit: Vinhomes
Contractor: Coteccons, Hoa Binh ...
Type of Product: Vinhomes Sapphire, Vinhomes Ruby, Vinhomes Diamond
Apartment area: From 1-3 bedrooms
Overall planning: Modern apartment - Commercial center - Diverse school system - Modern office - Shophouse ...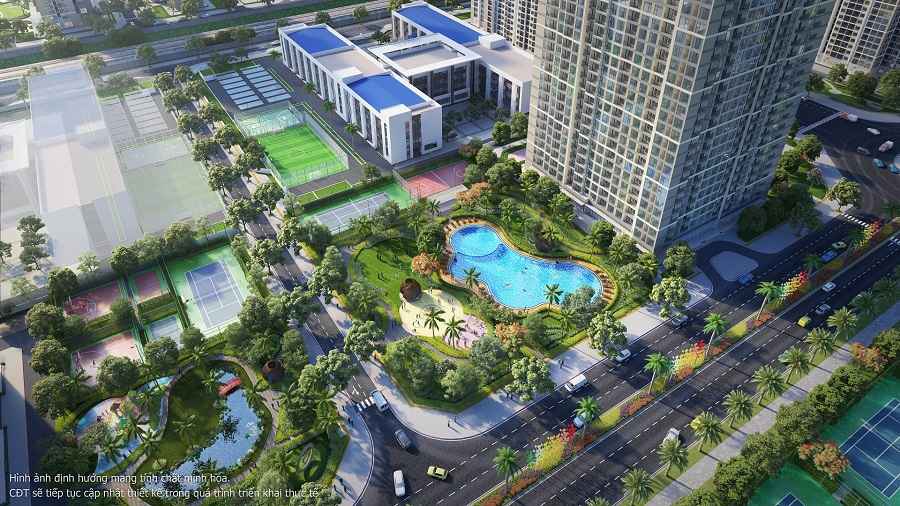 2 / LOCATIONS OF APARTMENTS FOR SALES IN VINHOMES SMART CITY TAY MO - DAI MO, NAM TU LIEM, HANOI
Vinhomes Smart City, as well as apartments for sale in Vinhomes Smart City, is the official name of Vinhomes Tay Mo Dai Mo Smart City located on Thang Long Boulevard and Highway 70 road in Tay Mo commune and Dai Mo commune in Nam Tu Liem district, Hanoi.
+ Seperated BigC Thang Long Aeon Mall: 9-12 Minutes.
+ Seperated Bao Son Paradise: 5 Minutes.
+ The Ministry of Foreign Affairs, Tay Mo Cultural Center: 5 minutes.
+ Seperated Vinhomes Green Bay, Vinhomes Thang Long, Splendora, Parkcity: 10 Minutes
+ Seperated Trung Hoa Nhan Chinh: 12 Minutes.
+ Seperated Noi Bai Airport: 40 Minutes.
+ From Hanoi Amsterdam, University of Foreign Languages, Law University, Foreign Trade: 10-15 Minutes.
+ F1 race track, My Dinh Stadium: 8 minutes.
+ Hoan Kiem Lake: 45 Minutes.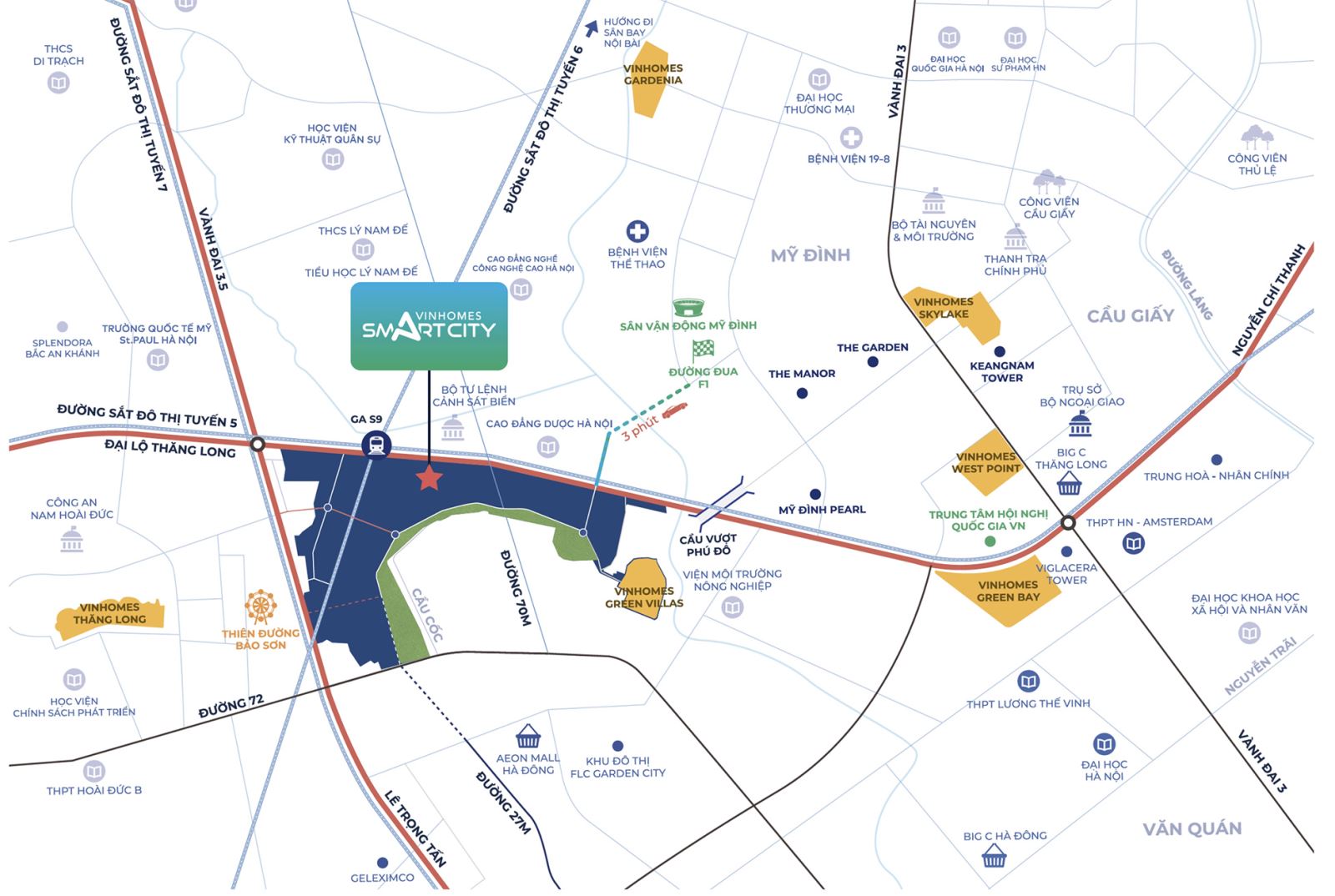 3 / DESIGN OF APARTMENT FOR SALE IN VINHOMES SMART CITY TAY MO - DAI MO NAM TU LIEM HA NOI
Apartments in Vinhomes Smart City are designed according to the model of smart apartment that optimizes space, synchronous use of modern technology equipment, helping homeowners to live to the fullest. Choosing a smart apartment here, you will choose a living space associated with a modern space, with a variety of convenient services, ensuring all living needs of residents.
All apartments in the project are in direct contact with the open surface, including 1-4 bedrooms. All bedrooms in the apartment are fitted with a glass surface designed that touches the floor to provide a wide view to the surrounding utility community. Tempered glass is known as a safety glass, soundproof, very good insulation so customers can be assured of the quality of this Vinhomes Nguyen Trai apartment. Wide design, to help the apartment have a large light direction, providing a clear view, helping owners always feel spacious and full of energy from nature. Living room design in Vinhomes Smart City apartments brings open space; with luxurious and modern interior details combined with bright wall color will highlight your living room space. You just need to set foot through the main door of the apartment, a few steps away will come to the luxurious living room with direct view to the unique outdoor pool.
Understanding the growing trend of smart apartments (smarthomes) in the world, Vinhomes investor also offers Vinhomes Smart City residents a high-end smarthome package, tailored to meet each customer's individual needs. , to raise the standard of living to an unprecedented level. Accordingly, the smarthome here will be equipped with a unique sensor and control system for smart devices by voice or smartphone.
In addition, Vinhomes is researching on smart bracelets to help track the location, the way, record movement data, sleep, heart rate ..., or emergency buttons when having trouble. These are essential products to help ensure high safety for children or the elderly. Ms. Nguyen Thanh Thuy, a customer, said: "This is my highest rating because the family has both old and young children, my wife and I work all day long, very worried about our grandparents and grandchildren at home." .
According to the investor, Vinhomes Smart City with low construction density based on the green ecosystem and large water surface area, combined with comprehensive advanced technology application, will become not only a standard living space for the civilized community of the present but also for the promising generation of the future.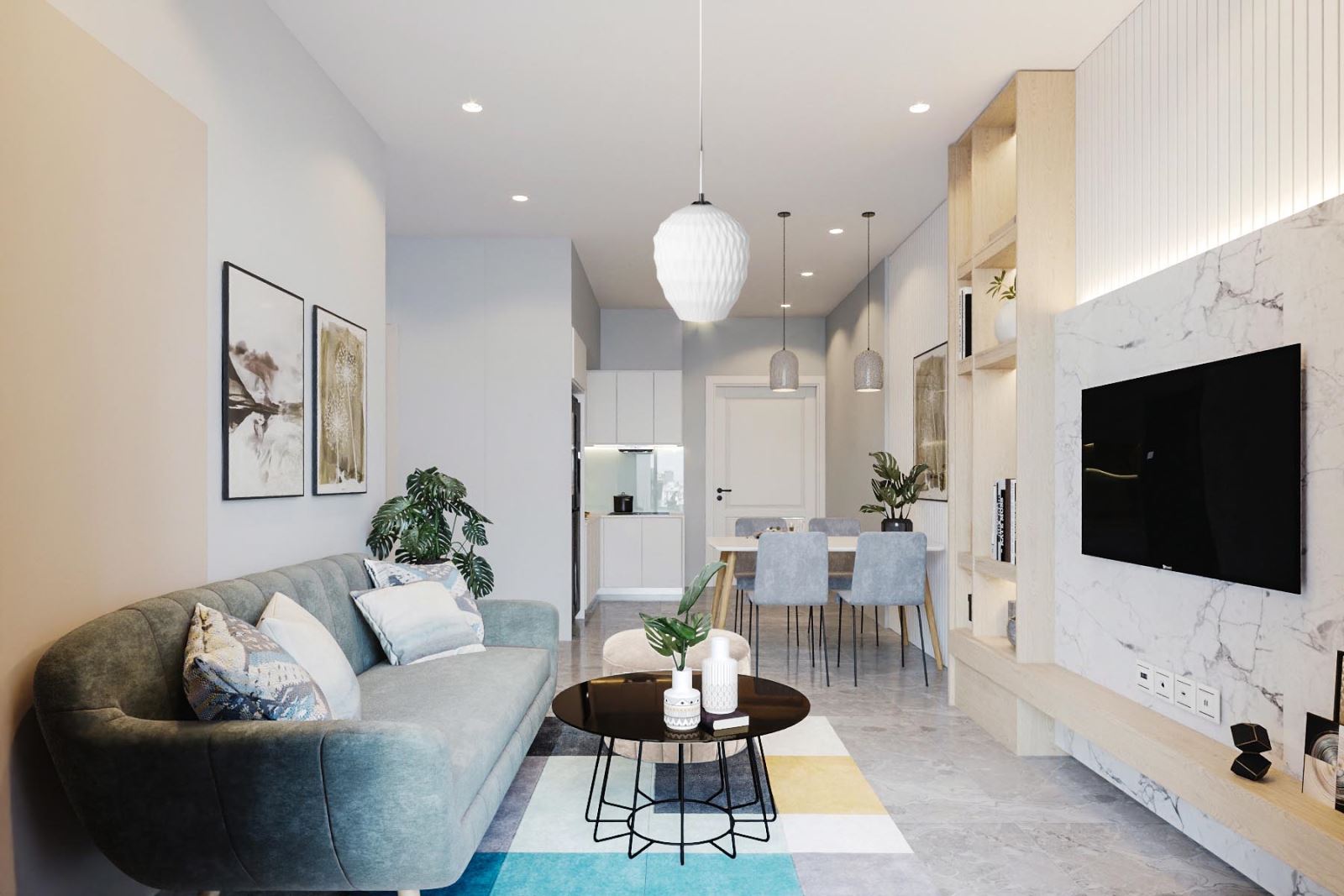 4 / PERFECT FACILITIES IN URBAN AREA
Living in apartments for sale in Vinhomes Smart City, customers will feel like living in a modern city of a developed country. There, the value and quality of life of residents will be assessed through the quality of utility services that residents enjoy.
Japanese Garden leading Southeast Asia, Scale 6ha
60 children's playgrounds and a continuous stadium

200 sports fields of all kinds

08 indoor and outdoor swimming pools

Gym park 1200 exercise machine

03 large BBQ parks with over 100 grill points

International hospital system VinMec.

Supermarket systems VinMart, VinMart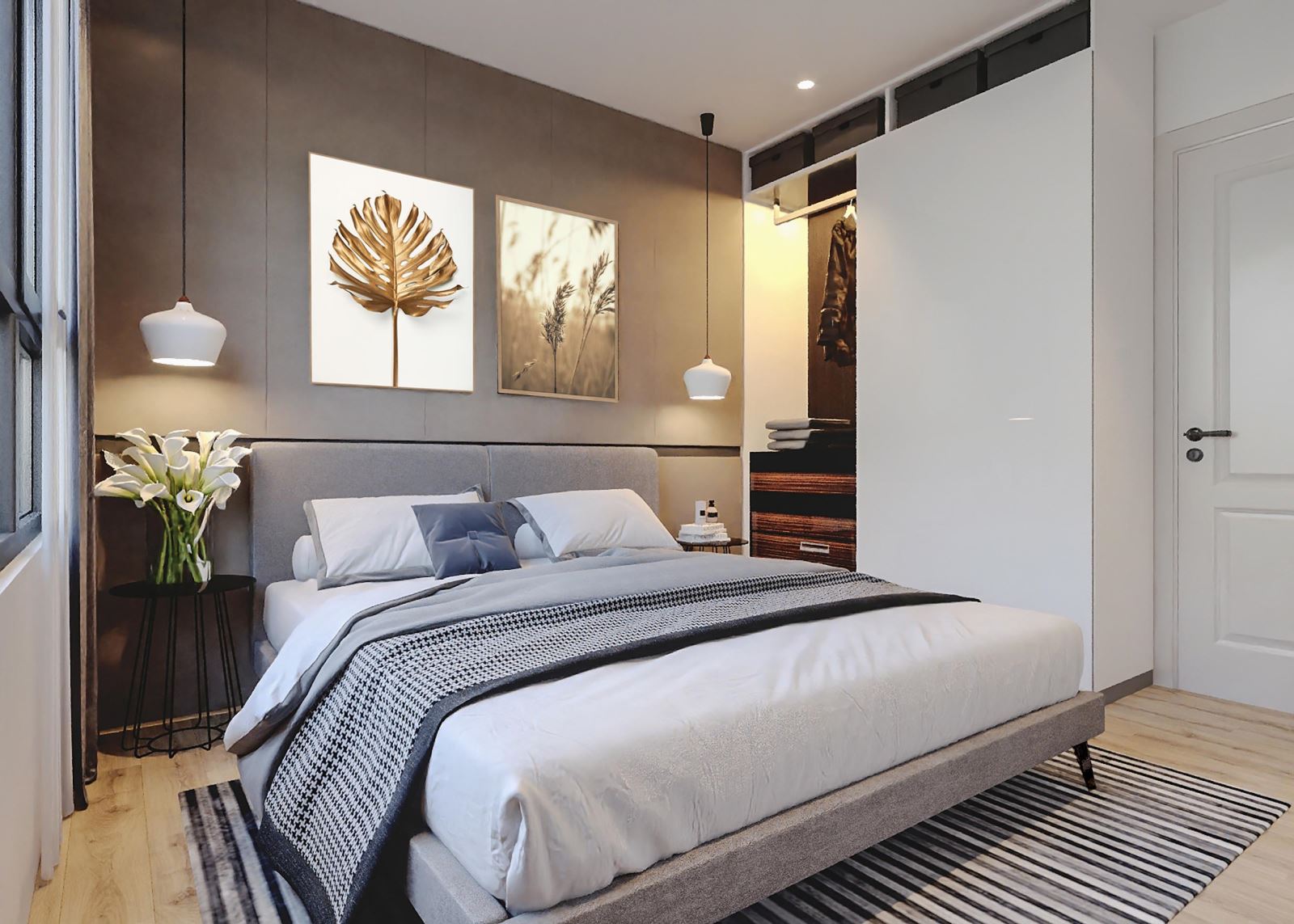 5/ SECURITY - SAFETY GUARANTEE OF VINHOMES SMART CITY APARTMENTS FOR SALE
"Security and safety are always a top priority in urban areas, especially for apartments for sale in Vinhomes Smart City, a world-class multi-layer camera system with integrated technology. Artificial intelligence to ensure high security for residents. This system has the ability to recognize faces, license plates, thereby detecting and alerting suspects in the urban area.
At the Vinhomes Smart City buildings, residents or guests on which floor can only take the elevator to that floor due to the control of intelligent stratification system. In addition, the owner of the apartment can actively identify faces and open the ladder for guests or delivery people via intercom or smartphone. This ensures the safety of residential areas, in the context of safety outside the apartment is becoming a concern for society, with some recent incidents when children take the elevator themselves.
6 / SMART OPERATION IN VINHOMES SMART CITY APARTMENTS FOR SALE
Vinhomes Smart City is operated by a successful urban smart model in the world. Accordingly, the smart management system of the big city is organized at the centralized operating center, operating 24/7. This is considered a "heart" to operate the vibrant daily life of a smart city, with the application of artificial intelligence (AI) and Internet of Things (IoT) in monitoring and operating the area. urban area (Urban Area), which helps detect and handle incidents quickly and promptly. Along with that, wifi infrastructure is widely distributed in the urban area to help residents easily access the internet and use it on demand with a reasonable fee.
7/ CONTACT INFORMATION
Tan Long - The trusted Real Estate Agent in Hanoi is committed to becoming a solid bridge between customers and investors. We are provide you a wide range of Hanoi housings list, Vietnam properties for sale and for rent, and regional housing service including : apartments, serviced apartments, houses, shophouses, villas and commercial real estate products for sale and for rent, with a team of professional and enthusiastic consultants who can speak English, Korean, Chinese, ...
For real tours and inspection of the property of apartments for sale in Vinhomes Smart City Tay Mo – Dai Mo, Nam Tu Liem, Hanoi (Former name: Sunshine Wonder Villas Luxury Boutique) or any real estate properties across the country - don't hesitate to contact us !
Website: bdstanlong.com.
Hotline: 0987.745.745 or email: hotline@bdstanlong.vn
Address: 39B Xuan Dieu, Tay Ho, Hanoi.
Find us for fastest service, reasonable price and no worry at all.
See more: