APARTMENT FOR SALE IN THE MATRIX ONE
Is a great new iconic project, located in a busy, bustling area - Me Tri. With a panoramic view of the entire F1 racetrack, this is one of the projects that are worth owning now. Instead of buying an expensive ticket and having to squeeze among thousands of people to be able to watch F1, you can enjoy leisurely, enjoy coffee and also watch the racing right from your own apartment.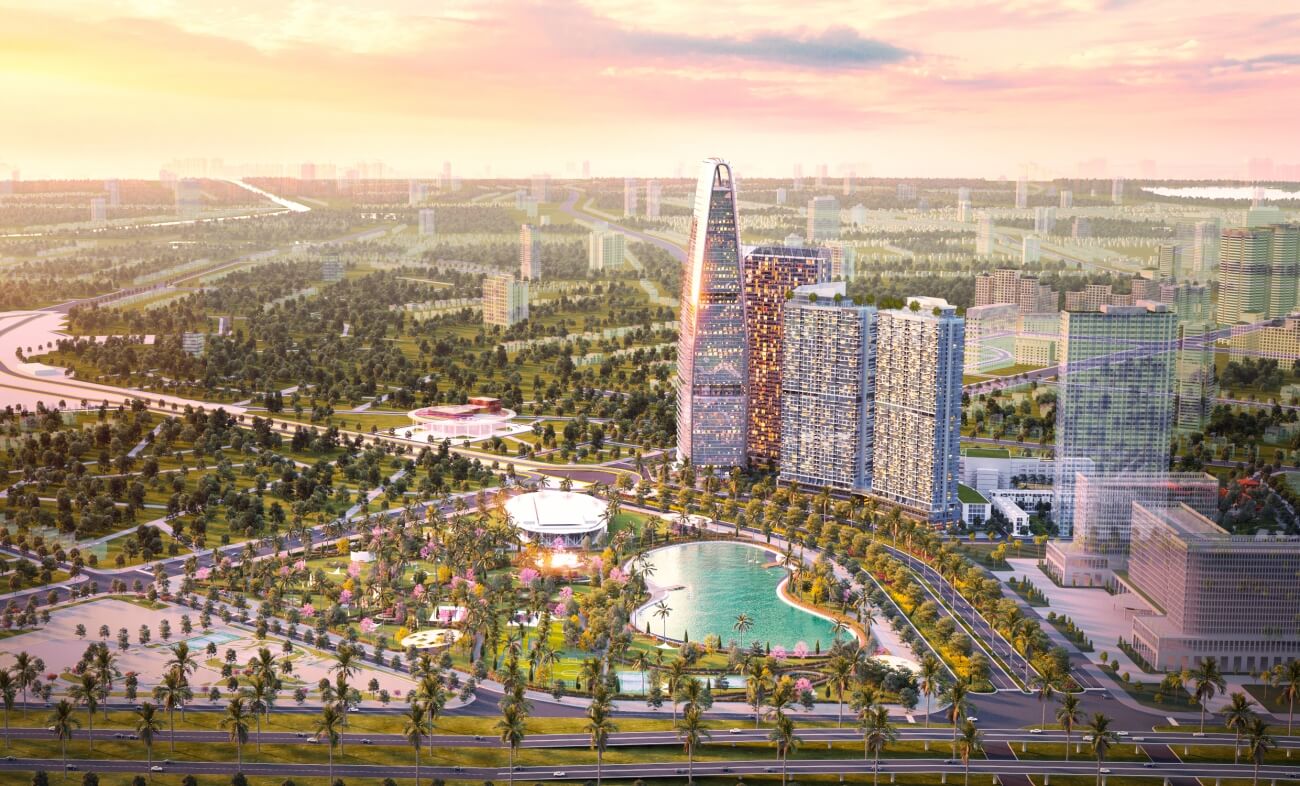 PROJECT OVERVIEW OF THE MATRIX ONE APARTMENT FOR SALE
- Project name: The Matrix One
- Location: Me Tri Ward, Nam Tu Liem District, City. Hanoi
- Investor: Mai Linh Investment Joint Stock Company
- Developer: MIK Group
- Total project area: 39.8ha
Project planning: Amusement park, school and commercial service apartment
Types of products at the project: High-end apartments, penthouses and commercial townhouses.
LOCATION OF THE MATRIX ONE APARTMENT FOR SALE
The project is located in a prime golden location, in the area of ​​Nam Tu Liem district - City. Hanoi. This can be said to be an iconic project in the future. With classy design, 5 * services and utilities offering an extremely luxurious and noble living space, it promises to be a stopover for wealthy and powerful owners.
Moreover, from the project, we can easily move to My Dinh stadium with only 05 minutes to move. Or it takes about 10 minutes to travel to reach the Ho Tung Mau, Cau Giay area, the national convention center. Or you can easily move to neighboring provinces of Hanoi such as Hoa Binh, Son Tay ... via Thang Long Avenue, and thanks to this route, homeowners can easily connect to other provinces. Hit the ring road 3, high speed.
In addition, the roads at the project are also newly planned very wide and open, a part of the road also meets the F1 racing standards, so you will definitely not need to worry about moving or problems. traffic congestion during peak hours.
GROUND PLAN OF THE MATRIX ONE APARTMENT FOR SALES
The apartments in the project are planned in 02 buildings with a height of 44 floors. Area from 87 - 113m2 is arranged 10 units / floor and includes 02 apartments with 03 bedrooms. Each court will have 06 machine bars and 02 stairs. The apartments are intelligently designed with a modern style. Furniture fungj in the house is carefully selected, eliminating cumbersome details in order to bring ease of use and increase modernity.
In addition, as soon as the door is opened to enter the room, customers will notice a large space covering right in front of their eyes. This is due to the design of the entrance hall, the kitchen and the living room are connected together, creating a feeling of continuity and spaciousness. The bedroom and bathroom are separate in the rest of the apartment, helping to create a quiet, private for family members. In addition, the use of large sliding doors and many windows has helped the apartment to be much more airy. Helps increase the amount of natural light and wind entering the apartment.
The shophouse apartments are located at the base of the project are the bottom floors of the 02 apartment buildings, combined with the service complex. The service complex is located opposite the apartment building and is adjacent to the main street. With a plan of 22 apartments with a height of 05 floors each. The complex houses here are also divided into many different areas for use, which can both be used as shops and business, and can be used as offices. With a designed area stretching from 156 - 170m2. The units with the front 7.8m will be 20m long, the 8.5m frontage will be 20m long and the 6.85m frontage will be 9.4m long. This will be a combination of houses with high profitability potential and very attractive.
THE MATRIX ONE APARTMENT FOR SALES FACILITIES
With an iconic project like The Matrix One, the facilities here are special. The first is a green park and a 14-hectare lake. Combined inside is lakeside walkway, outdoor sports machine, grass hill ... This is an ideal space for relaxation as well as improving health, in addition it also helps bring more life. air, increasing the freshness of the project, helping to filter out the air and dust.
Next is the bustling shopping mall system with a series of cult brands in the world converging here. This place also brings together chains of stores and businesses. The chain of restaurants, cafes, bars, gyms, yoga ... will surely meet the shopping and entertainment needs of residents.
Not to mention the importance of a high-quality inter-school system. This can be said to be a sure point for homeowners. Now you do not need to spend a lot of time transporting your children to school, you can be assured of the quality of training as well as being able to easily observe and monitor your children during training.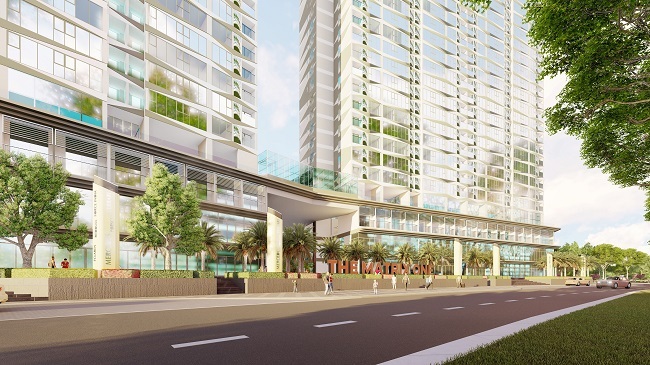 CONTACT INFORMATION
Tan Long - The trusted Real Estate Agent in Hanoi is committed to becoming a solid bridge between customers and investors. We are provide you a wide range of Hanoi housings list, Vietnam properties for sale and for rent, and regional housing service including : apartments, serviced apartments, houses, shophouses, villas and commercial real estate products for sale and for rent, with a team of professional and enthusiastic consultants who can speak English, Korean, Chinese, ...
For real tours and inspection of the property of apartments for sale in The Matrix One, Hanoi or any real estate properties across the country - don't hesitate to contact us !
Find us for fastest service, reasonable price and most accurate information.
Website: bdstanlong.com.
Hotline: 0987.745.745 or email: hotline@bdstanlong.vn
Address: 39B Xuan Dieu, Tay Ho, Hanoi.