THE MANOR CENTRAL PARK APARTMENTS FOR SALE
Apartments for sale in The Manor Central Park are located on Nguyen Xien Street, Hoang Mai District, Hanoi City. The Manor Central Park is a new focal point in the southwestern part of the city, the level of a peaceful retreat every time it comes. This new project has a multitude of unique features, from design to utility and style, that will surely overwhelm our customers and investors.
1. Overview of The Manor Central Park apartments for sale project
• Project name: The Manor Central Park
• Investor: BITEXCO Group
• Location: Nguyen Xien Street - Hoang Mai District - Hanoi
• Project land area: 89.47 ha
• Construction density: 20%
• Type of development: Office complex, commercial, high-class apartments.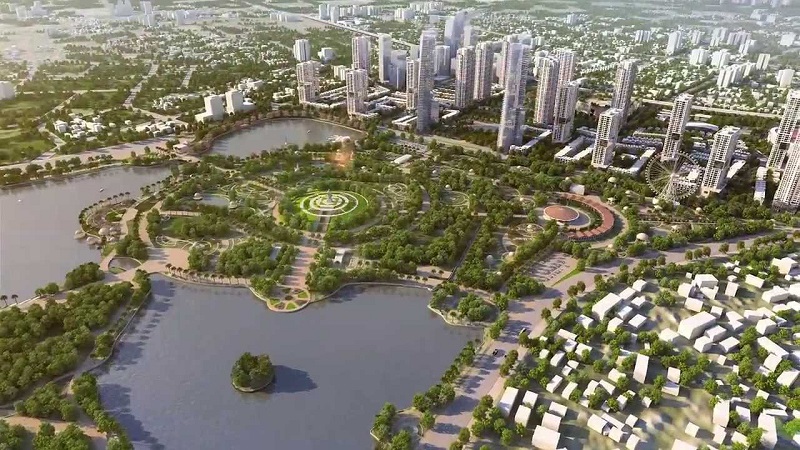 2. Location and infrastructure of the Manor Central Park apartments for sale project
The Manor Central Park, as well as apartments for sale in Manor Central Park, is located on Nguyen Xien Street, Hoang Mai District, Hanoi City. From the project it only takes 20 minutes to move to the city center, 15 minutes to move to Vincom Royal City, the project is also close to Hoang Mai urban area, Linh Dam urban area. From the project, it is easy to move down to neighboring provinces of Hanoi or the central provinces via Giai Phong Street, Phap Van - Cau Gie Expressway.
Especially, the roads at the project are newly built, ventilated, with good road surface quality to help residents shorten travel time. Especially as Chu Van An avenue, it will help shorten the travel time of customers.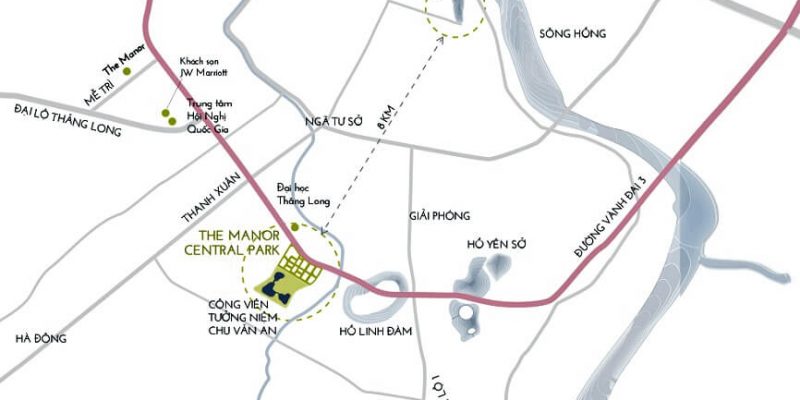 3. Design and typical premises of The Manor Central Park apartments for sale system
Available at The Manor Central Park include apartments for sale in The Manor Central Park, villas, townhouses and shophouse.
With such an attractive project, the shophouse houses are attracting the attention of many customers and investors. Especially with a lot of quantity, accounting for nearly 80% of the number of products in the project, customers can rest assured to choose the right house for you.
Shophouse houses include three main types: platinum, gold and silver. The area of ​​the apartments stretches from 73m2 - 188m2, with a total of 382 units. The shophouse are designed with 02 separate aisles to help increase privacy for members in the house. You can choose a profitable business for your home. You can rent out 01 part below and above, or you can use it for living or completely sub-leasing.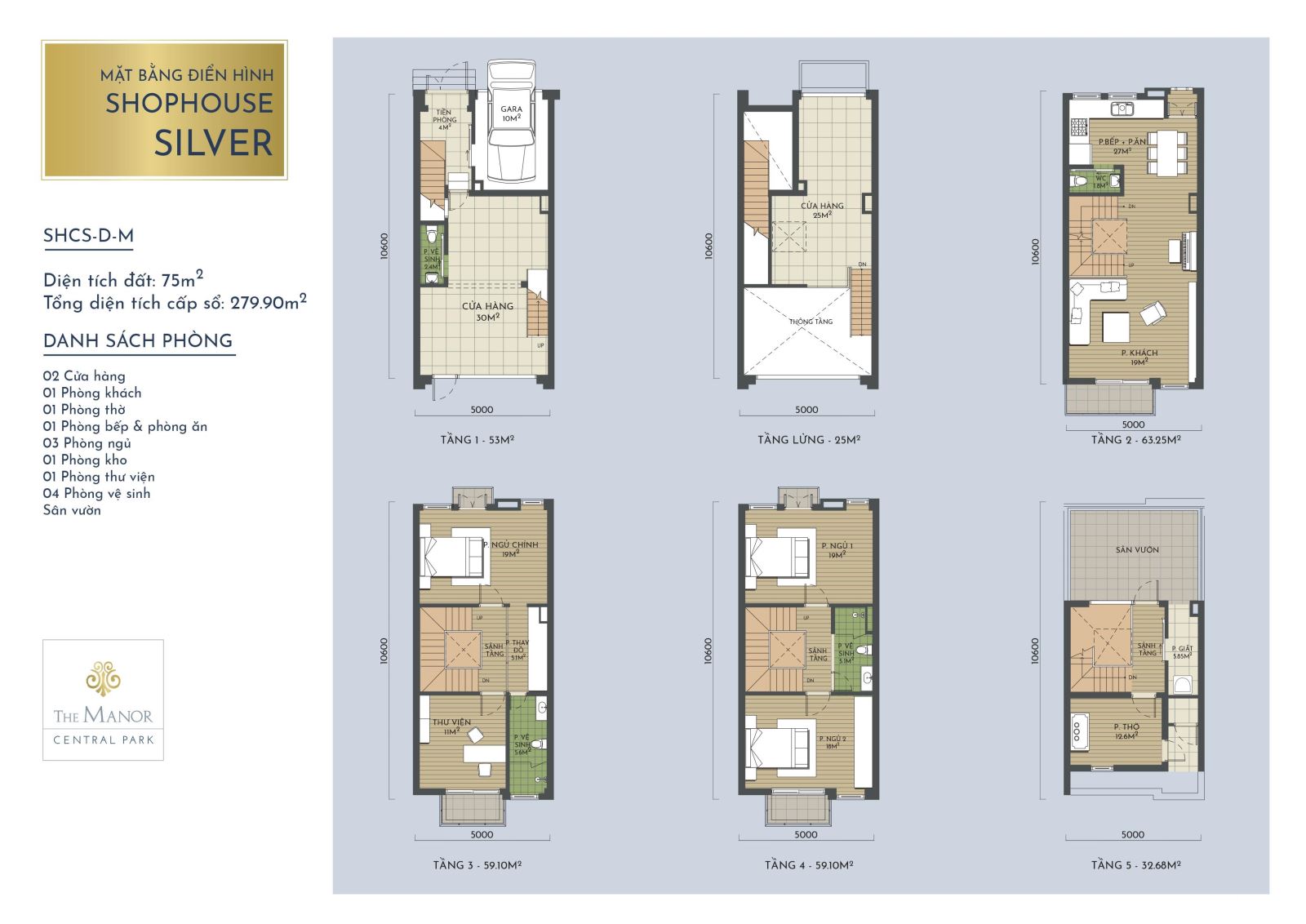 The villas in the project are divided into duplex and single villas, including Detached - Villa and Semi - Detached Villas. The villas at the project are designed to have a comfortable living space, not be disturbed by the air of dust or noise or noisy traffic outside. In the apartments, there is space for the garden, helping homeowners enjoy the feeling of relaxation and privacy. Designed in a luxurious and aristocratic style, bringing a noble space, combined with a modern style with imported furniture, although not sophisticated or fancy, it is still very luxurious, majestic and modern. The villas at the attendees are intelligently designed to help bring airy space in the house, suitable for families with large numbers of people.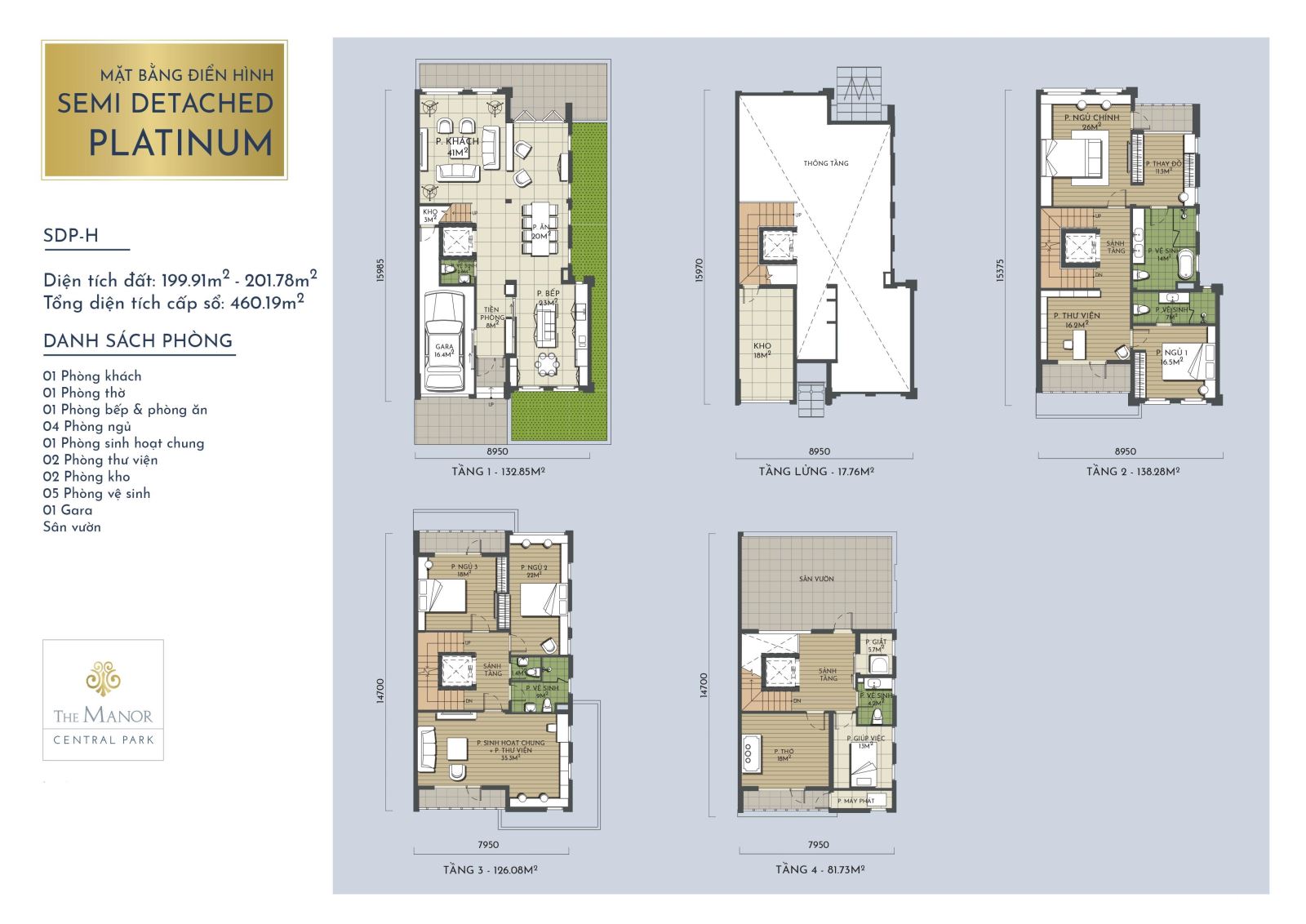 The adjacent apartments for sale in The Manor Central Park have an area of ​​298 - 355m2, designed with modern and elegant style. Moreover, with the motto of living green, there are spaces for trees inside the houses. This keeps the house air always cool, the space fresh and fresh. Like the shophouse, the adjacent apartments also have 02 separate paths, with a larger area, you can completely arrange a separate ground floor for parking, or you can rent out a part of the surface. by serving a business or making a profitable investment.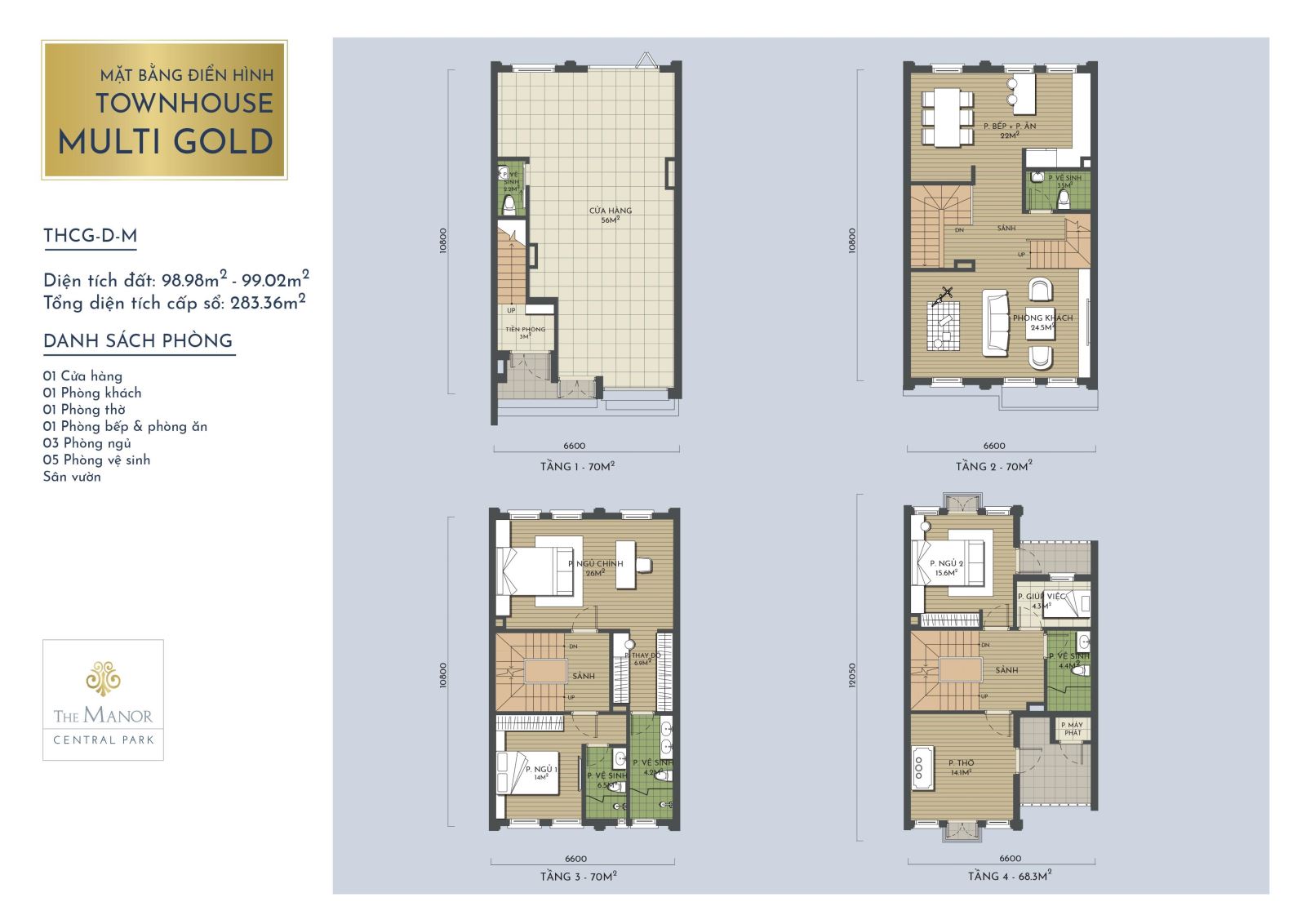 The apartments at the project are designed with 17 buildings, 02 multi-function buildings and 01 office building. Designed by renowned architect Seijiro Takeda, the architecture of the apartments at the project is very special. Apartments are designed from 01 to 03 bedroom apartments. Each apartment has windows, large balconies in the rooms, helping to measure sunlight and natural wind to ventilate your room. Moreover, small apartments are also equipped with 01 multi-purpose room. Guests can customize this room to become a bedroom or office room or a sports room. With the meticulousness from the design, the space inside the apartments is very airy and gives a sense of openness.
4. Facilities of The Manor Central Park apartments for sale project
With a high-end project like The Manor Central Park, the attached services for residents are also extremely classy, ​​luxurious and upscale.
- First to mention that is the system of green park Chu Van An 110ha wide, and the central park 7ha wide. These two large parks help to air-condition the project's air, filter out dust in the air, and bring a better and fresher life. Especially, inside the park, parking lot is also arranged, helping customers to deal with outside tasks more conveniently.
- The education system is also a plus point at the project. With an international standard inter-level school, customers can be assured of living and working. Parenting education is now shared by a high quality education system. Customers will be less burdened, anxious in life to focus more on work and relax after work.
- The system of shopping and shopping centers is also an added point in the project. With busy shopping stores, coffee shops, restaurant systems, cinema systems, sports complexes ... will surely satisfy the shopping needs of residents. This will address relaxation and entertainment after moments of stress and fatigue.
5. Contact information
Tan Long - The trusted Real Estate Agent in Hanoi is committed to becoming a solid bridge between customers and investors. We are provide you a wide range of Hanoi housings list, Vietnam properties for sale and for rent, and regional housing service including : apartments, serviced apartments, houses, shophouses, villas and commercial real estate products for sale and for rent, with a team of professional and enthusiastic consultants who can speak English, Korean, Chinese, ...
For real tours and inspection of the property of apartments for sale in The Manor Central Park, Hanoi or any real estate properties across the country - don't hesitate to contact us !
Find us for fastest service, reasonable price and most accurate information.
Website: bdstanlong.com.
Hotline: 0987.745.745 or email: hotline@bdstanlong.vn
Address: 39B Xuan Dieu, Tay Ho, Hanoi.
See more:
Data coming soon!