TAY HO RESIDENCES PROJECT
Enjoying the poetic beauty of West Lake river, Tay Ho Residence promises to become a modern residential area with a fresh and healthy living space adjacent to many new urban areas and different social facilities such as Tay Ho Tay residential area, Ciputra urban area, Ngoai Giao Doan housing area, Hoa Binh park, Huu Nghi park.
1. Project and area overview
• Project location: located at the surface of Vo Chi Cong - Tay Ho - Hanoi
• Project name: Tay Ho Residence
• Investor: Hanoi Development Construction Investment Joint Stock Company 7 (HDI7)
• Project land area: 24,000m2
• Construction density: 34.4%
• Apartment buildings: CT1A, CT1B, CT2A and CT2B
• Area of land for traffic, flower gardens: 12,400m2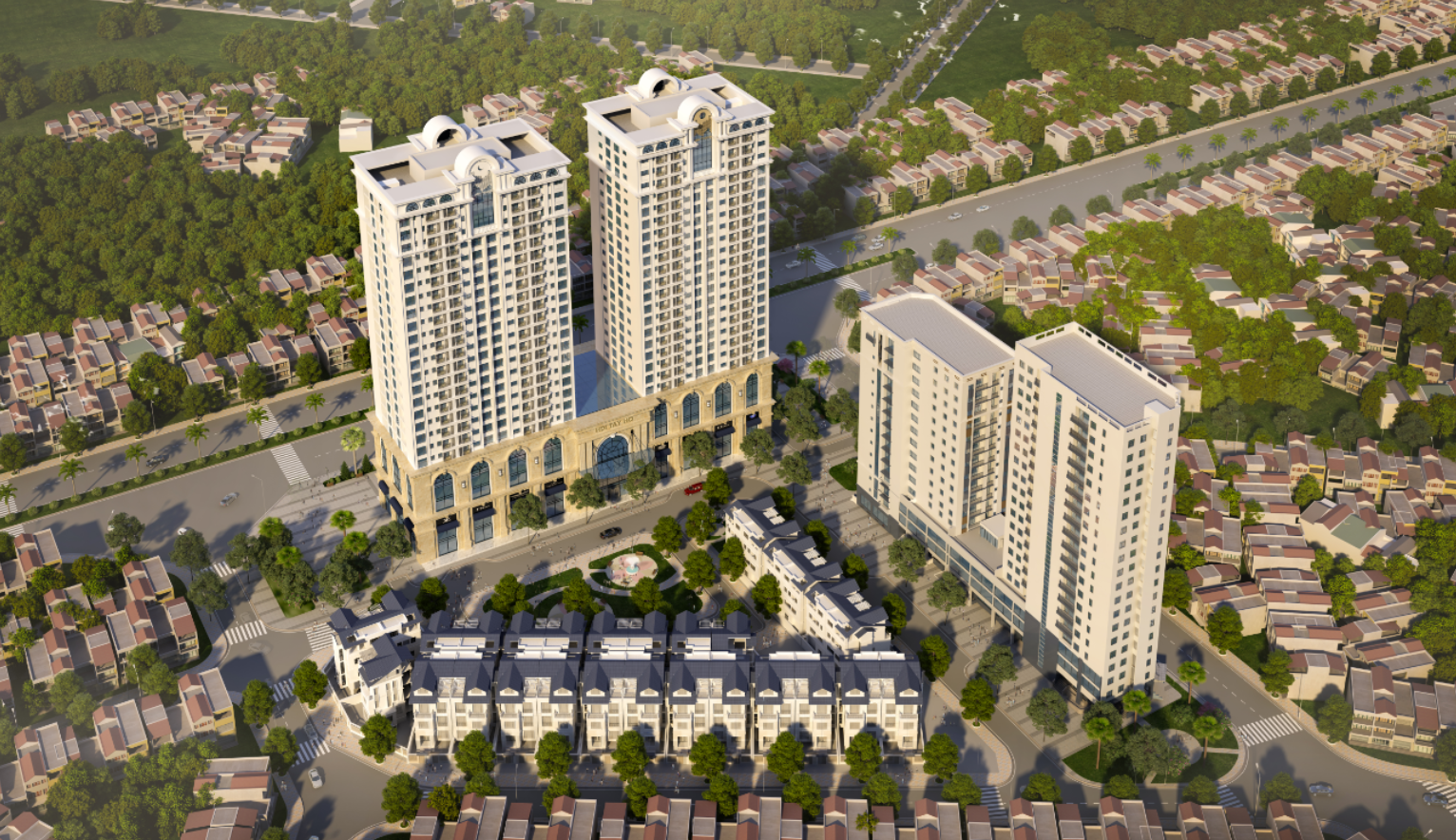 2. The location and infrastructure of the project
Quality infrastructure for sightseeing flower gardens, green and clean walking paths.
The location is right next to West Lake, where the air is cool and the good air circulates. Nearby are other new urban areas such as Ciputra Hanoi, Ngoai Giao Doan urban area, Hoa Binh park, Starlake area, ...
Distance to other outstanding locations such as:
• 300m to West Lake
• Neighborhood school 5 minutes
• Nhat Tan Bridge 3km
• Only 20 minutes by car from Hoan Kiem Lake, the center of Co Ha Noi
• Noi Bai airport 20km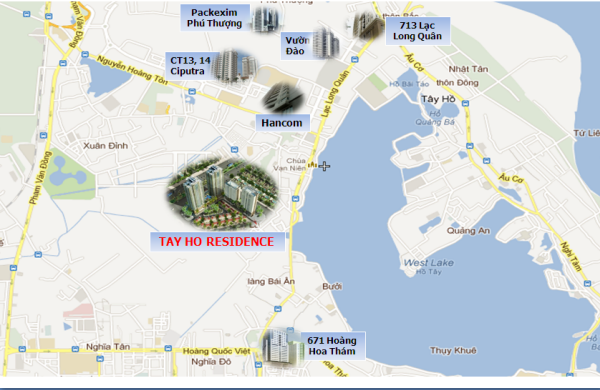 3. Real estate products in urban areas
• 28 low-rise villas with an area of 4,117m2
• 4 high-rise apartment buildings of 15-27 floors with area of 7.483 square meters. 4 apartment buildings numbered CT1A, CT1B (Sun tower, Moon tower) 27 floors CT2A 15 floors high, CT2B 19 floors high with many types of area from 58-125m2, diverse design 1 to 3 bedrooms .
In which, the 2 Sun tower and Moon tower are 2 high-rise apartment buildings, which are the high-end segment in the process of completion.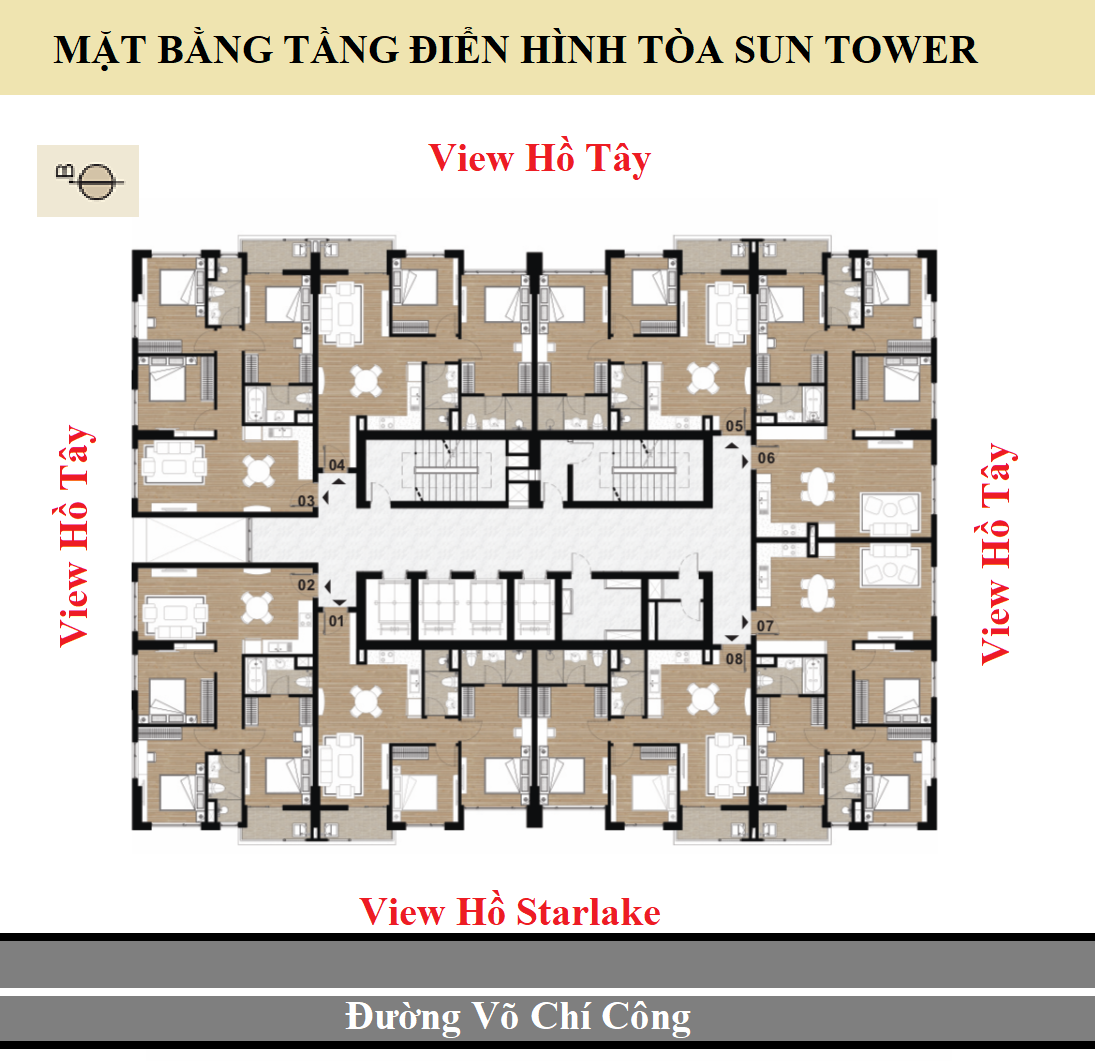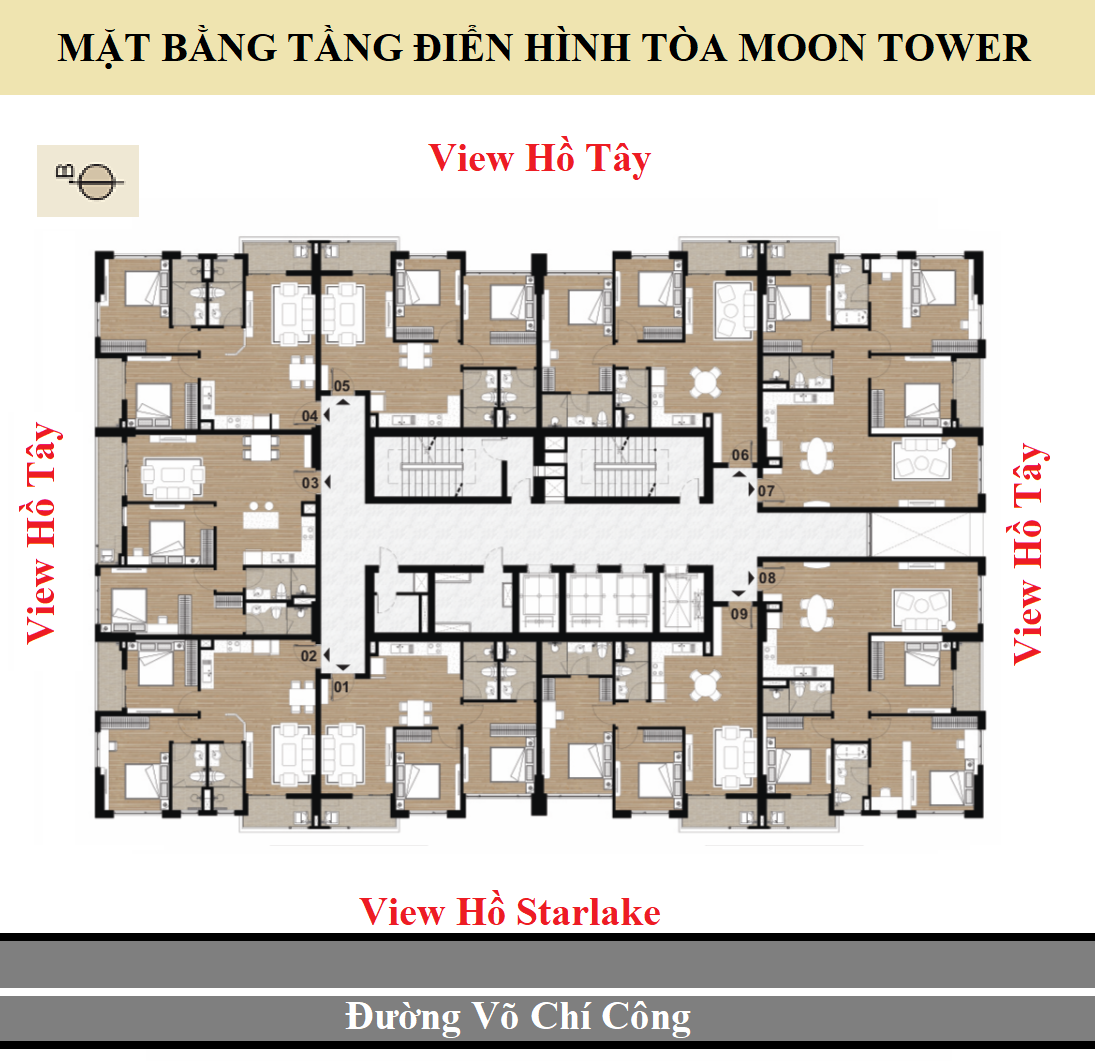 4. Utilities and services
Properly designed and arranged, the Tay Ho residence project will certainly bring residents high-class amenities such as:
• 6 floors, commercial center on Vo Chi Cong street
• Cuisine restaurant
• Swimming pool of 4 seasons
• Fitness center
• Health services
• Children's play ground
• 3 connected modern basements, underground parking system, security 24/24 ...
5. Five reasons to choose to buy Tay Ho Residence project.
• According to real estate experts, Tay Ho is an area with good infrastructure, beautiful location, giving many feng-shui meanings to homeowners.
• Unique, modern, neoclassical open architecture has created the elegance in the overall architecture of the project.
• With only a cheap budget, guests can use 5 * facilities, especially German technology swimming pools, with 100% water treatment without using chemicals.
• Furniture handover full of imported equipment including: complete door systems from Europe, kitchen cabinets, high-class German hoods, 3-layer plaster ceiling, 2-way ceiling air conditioning and other equipment from Japan.
• Profitable in investment, not only opening a business shop at the shophouse of the building, but the owner can also let their apartment for rent. Tay Ho is a place where many foreigners work and live stably in Hanoi, this is truly the preferred choice of many investors.
6. Contact information
Become a solid, professional bridge between customers and homeowners, investors, dedicated to customer care and consultation by the most knowledgeable experts, Tan Long Land is the place you can get in-depth, fast, correct and effective direct consulting support.
Hotline: 0987.745.745 & Email: hotline@bdstanlong.vn