APARTMENTS FOR SALE IN SUN GRAND CITY - THUY KHUE
The project represents the experience of a modern living class, in harmony with the natural colors, brings a pure and rare space, almost adjacent to 500 hectares of West Lake water and 20 hectares of greenery at Botanical Garden.
Project overview in Sun Grand City Thuy Khue apartment for sale:
Project name: Sun Grand City
Investor: Sun group
Location: 69B Thuy Khue - Tay Ho - Hanoi
Total construction area: 1.52ha
Construction unit: Hoa Binh corporation
Construction density 61%
Management and operation: JLL Vietnam
Product type: 2 apartment buildings, commercial center and office
Design Sun grand Thuy Khue
Project scale: 2 apartment buildings S1, S2
Quantity: 519 apartments
Area from 47m2-168m2, designed from 1-4 bedrooms, penthouse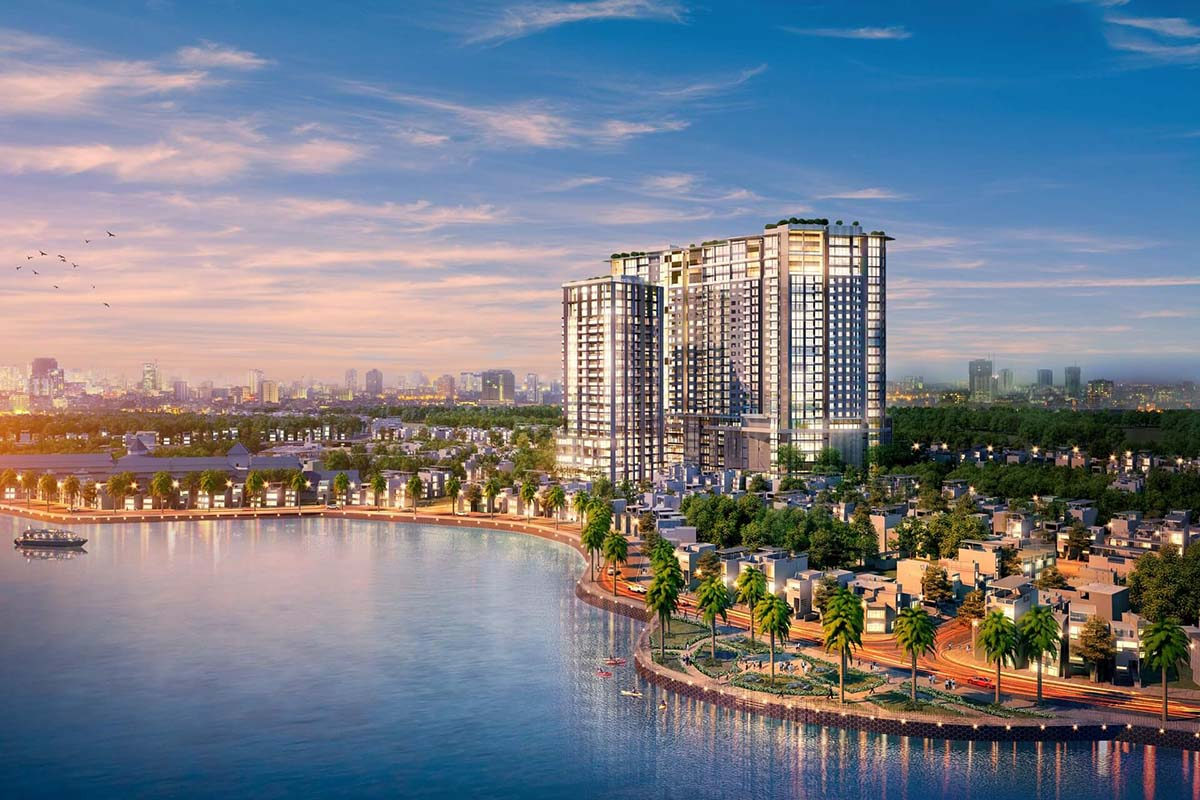 Building S1: adjacent to Thuy Khue Street, 21 floors high, 4 basements, 2 commercial floors, 3 office floors and 16 apartment floors in which 20,21 floors are penthouses with 4 units / floor, the remaining floors 7 apartments / floor, 1 bedroom apartment design, 3 bedrooms and 4 bedrooms, 4 lifts and 2 emergency stairs.
Building S2: bordering Hoang Hoa Tham street, including 2 halls of apartments A and B, 23 floors high, 5 basements, 4 commercial floors, 1 entertainment service floor and 18 apartment floors, 22.23 floors are apartments penthouse with 10 units / floor, 10 lifts and 4 escape stairs, designed from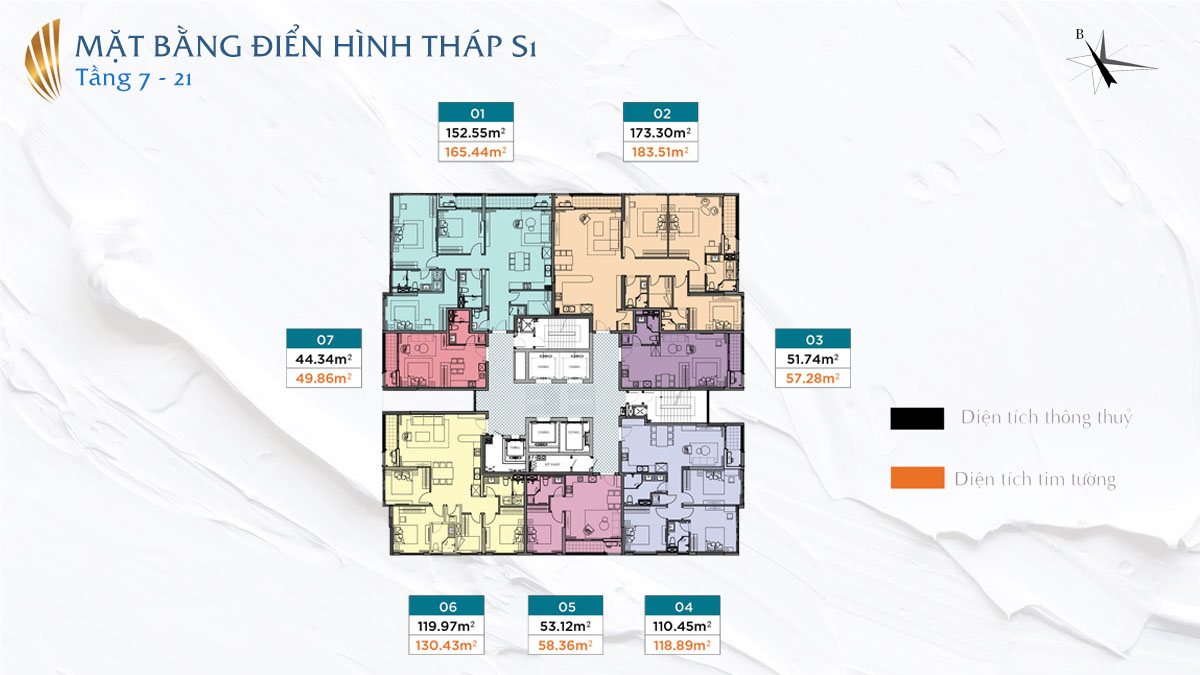 1 bedroom apartment area: 48-51-58m2
2 bedroom apartment area: 89-94-96-100-111m2
3 bedroom apartment with area: 125-129-137-143-159m2
4 bedroom apartment area: 171-173m2
The penthouse is located on the top floor of the building with area: 107-247m2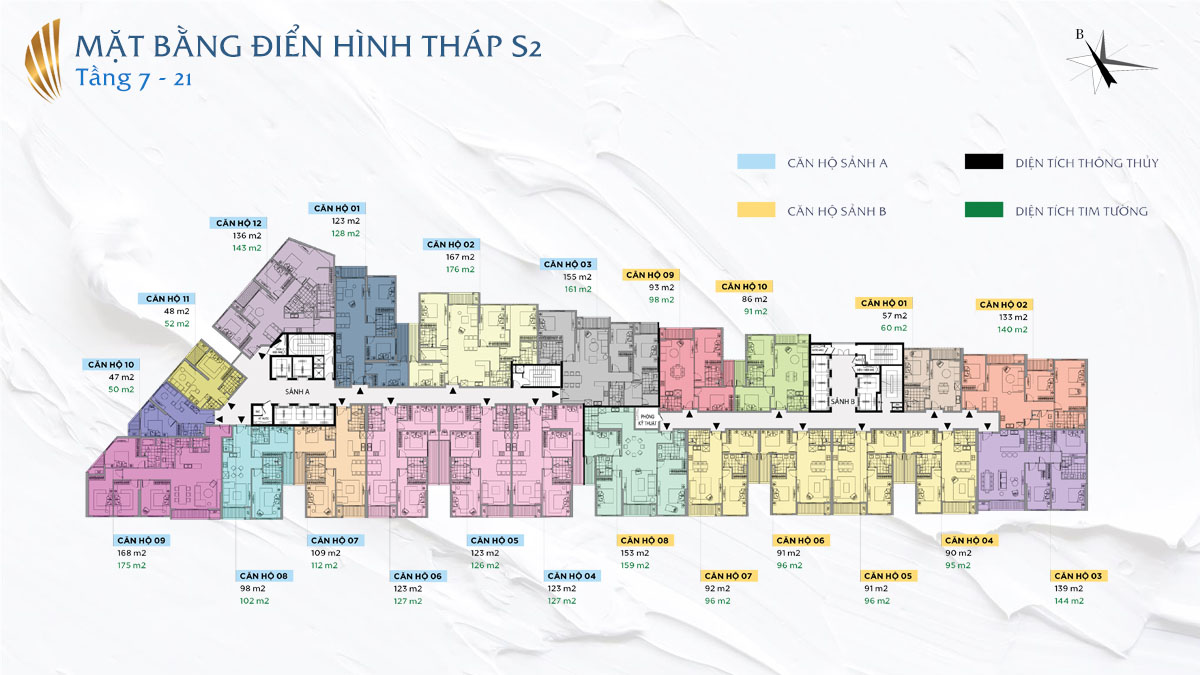 With diversified designs from products, Sun grand city has met the needs of all customers in accordance with the needs and financial conditions. All apartments have at least 2 open sides, the living room and bedroom are arranged with large windows according to Low-E glass standards, which are anti-noise glass, high soundproofing, cool and comfortable views.
This will definitely be a great home to return to after a tiring working day, the ideal place for those who like pure natural space, giving the start to a life of luxury.
Facilities at Sun Grand City apartments for sale
Sun Group is famous for its high-end resorts, amusement parks in Phu Quoc, Ha Long, Sapa or Da Nang, ... The investor clearly identifies his customers are successful owners. , they have gone through a lot of hardships to get the life they are today, so they deserve to enjoy the 5 * facilities of international standards:
Commercial center block with shopping mall has many fashion and culinary brands from many famous brands in the world, supermarkets, and consumer goods to fully meet the needs of users.
Sports and health care center includes: 500m2 swimming pool meeting standards of clean water quality, regular water changes, modern gym, yoga, spa, children's play area, 100m2 children's swimming pool. and indoor sports clubs.
Movie entertainment complex, kid zone, community library, rooftop cafe with panoramic view of West Lake.
Project location for sale
The prime location is a prominent feature at Sun Grand City, located in the heart of Ba Dinh district, intersecting two streets of Hoang Hoa Tham and Thuy Khue.
The system of schools, hospitals, restaurants, shopping entertainment centers around, residents only take 15 minutes to move to Hoan Kiem city center, 100 meters from West Lake, 200 meters from Botanical Garden, and Ba Square. Communal house 500m, Hoan Kiem lake and Old town 1.5km, Ba Dinh primary and secondary school 200m, Hanoi Pedagogical College 400m, Blue Lung Hospital 1.8km, Quoc Tu Temple Temple 2km, rim Belt 2 goes to Nhat Tan bridge - Noi Bai airport 500m.
Sun group is one of the largest real estate investment groups in Vietnam with strong financial and economic potential, high experience in other industries such as resorts, entertainment, ... full peace of mind about the quality of the project.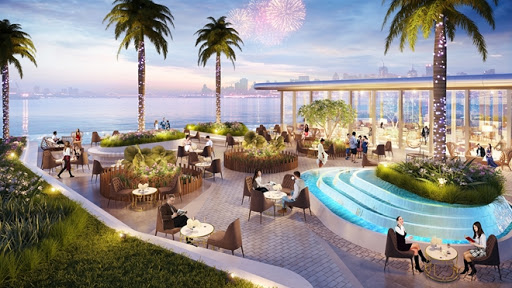 Contact information
Tan Long - The trusted Real Estate Agent in Hanoi is committed to becoming a solid bridge between customers and investors. We are provide you a wide range of Hanoi housings list, Vietnam properties for sale and for rent, and regional housing service including : apartments, serviced apartments, houses, shophouses, villas and commercial real estate products for sale and for rent, with a team of professional and enthusiastic consultants who can speak English, Korean, Chinese, ...
For real tours and inspection of the property of apartments for sale in Sun Grand City in Thuy Khue, Hanoi or any real estate properties across the country - don't hesitate to contact us !
Find us for fastest service, reasonable price and most accurate information.
Website: bdstanlong.com.
Hotline: 0987.745.745 or email: hotline@bdstanlong.vn
Address: 39B Xuan Dieu, Tay Ho, Hanoi.
Data coming soon!