Vinhomes New Center apartment for sale
Built in a style of modern architecture with an area of ​​population towards a private, isolated lifestyle. New Center promises to create a trendy lifestyle for pioneering residents. Like other Vinhomes urban areas across the country, New Center is designed synchronously, thereby providing customers with a modern source of life but equally cozy and convenient. With an area of ​​1.95ha, the first two apartment buildings both own a variety of apartments with 1 to 3 bedrooms.
1. Overview of project Vinhomes New Center
• Project name: Vinhomes New Center Apartment
• Investor: Vingroup Group
• Location: Ham Nghi Street, Thach Linh ward, Ha Tinh city
• Project land area: 1.95ha
• Construction density: 23.6%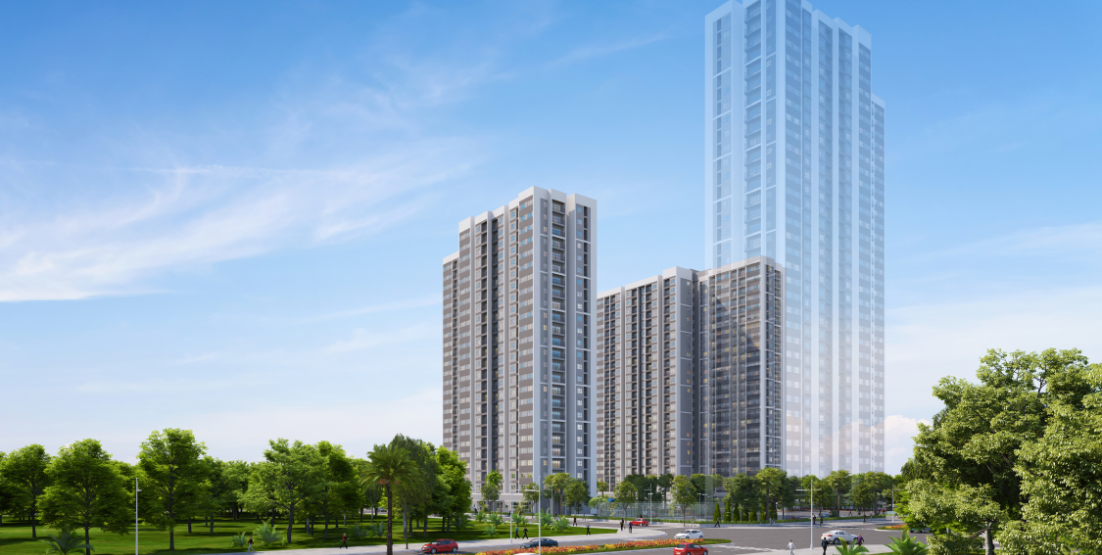 2. Location and infrastructure of Vinhomes New Center apartment project
Possessing a golden position in the center of Ham Nghi Street, in the new developing cultural and economic center of Ha Tinh, New Center connects most of the administrative centers of the city and the provinces. From here, residents can easily move to many large commercial centers or administrative centers of the city. At the same time the project is also very close to the new bus station of the city, it takes only 20 minutes to travel to Vinpearl Land Water Park.
Thanks to a short distance of 1 km from the project to the intersection of Ha Huy Tap, Ham Nghi - One of the key intersections of the city, New Center residents can easily travel and visit many areas:
• Vincom Plaza Ha Tinh
• The People's Committee of Ha Tinh Province
• New city bus station
• Vinpearl Land water park belonging to Vinpearl Ocean Villas
• Ha Tinh General Hospital
It is transformed into a city with many prime locations when covered by alluvial rivers from all sides, located between the Cay river and Rao Cai river, the south of Sot river bordering the national highway 1A - Ha Tinh has benefited a lot in recent years with the advantages of tourism development, scenic beauty that makes investment by experts and the growth rate here increasingly rapid. Ha Tinh is also gradually becoming a destination attracting many people to settle down and Vinhomes New Center real will be a perfect piece, making an important contribution to changing the face of the city.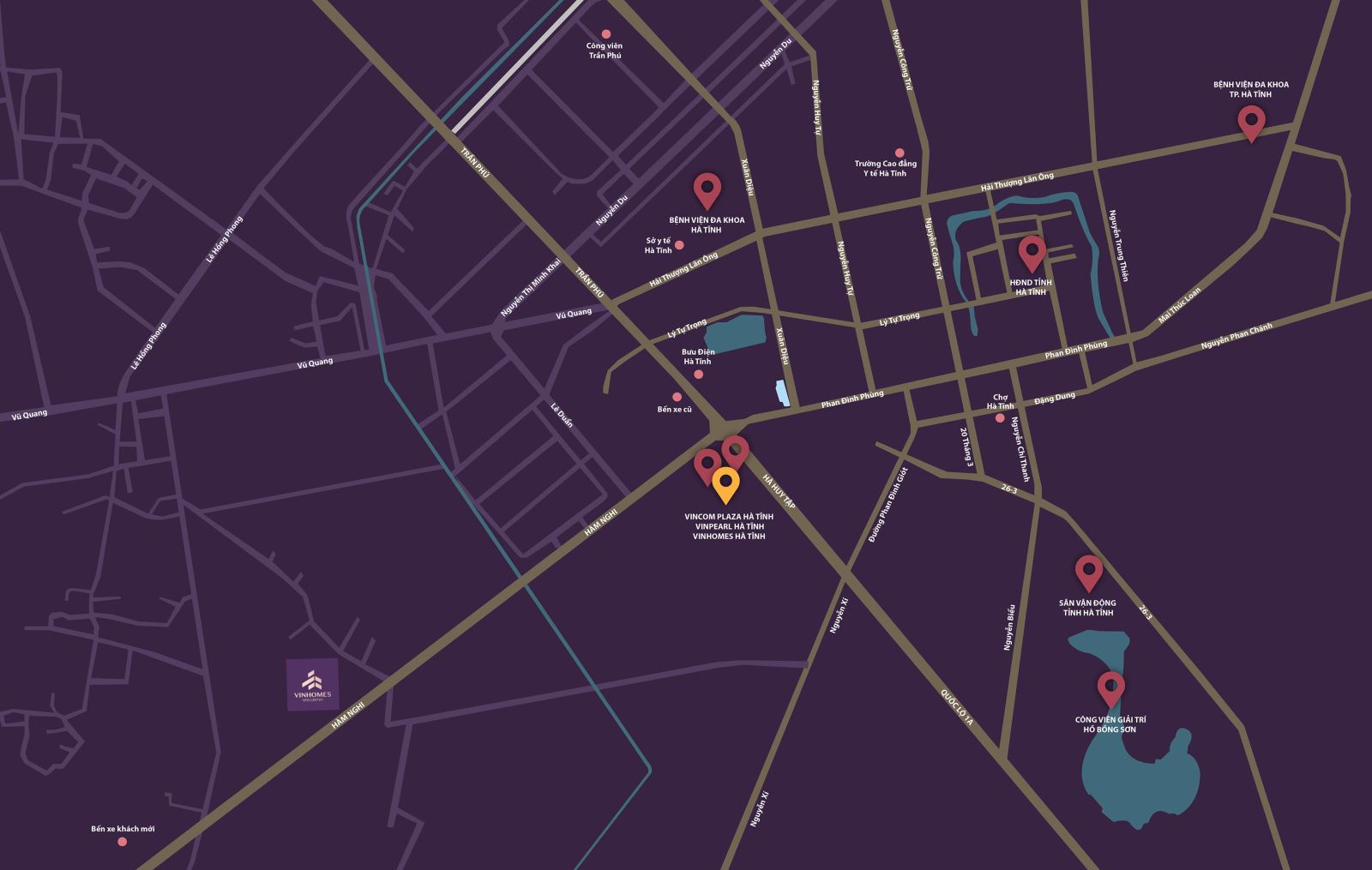 3. Design and typical premises of the Vinhomes New Center apartment project
It is not too much to say that Vinhomes New Center is one of the most civilized apartments in the city, with stylish construction along with modern designs, this place will create a quiet space. despite being in the heart of the city. Grasping and taking advantage of the latest and most modern trends, the project promises a fashionable life for the most pioneering residents.
With an area of 1.95 hectares, the first two apartment buildings are designed with 25 outstanding floors and a basement for parking. Types of apartments use from 1-3 bedrooms, allowing users to comfortably arrange the room according to their own preferences and intentions.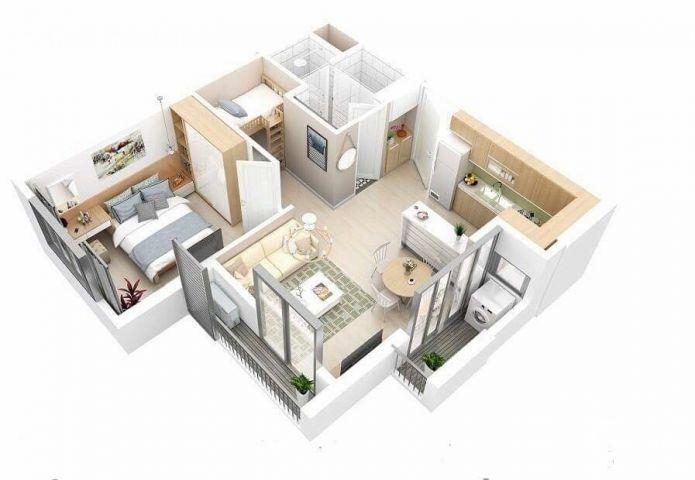 4. Utilities of Vinhomes New Center apartment project
Dubbed the most luxurious complex urban area in the city, with direct investment from the famous corporation Vingroup - The quality of Vinhomes New Center is further confirmed for the quality as well as modern design of the Vietnamese. Not only that, New Center owns a full range of living facilities just one step down at the foot of the tower to meet all living and learning needs. Besides, thanks to the strict control of security and safety with Vinhomes standards, it will always be possible for residents here to feel secure to work and live.
Owning a large number of classy amenities such as:
• Vincom Trade Center
• BBQ Gardens & Restaurants
• VinGroup's supermarket chains such as Vinmart and VinPro
• Modern and rich sports field area: tennis court, soccer field, basketball court, swimming pool area,….
• Amusement parks and children's parks
• Vinschool
• Vinmec hospital
• Security system and guarantee
• Pool
• Modern and safe fire protection system with fire detectors, automatic nozzles are arranged throughout the building, moreover, the investor also installed the same fireproof door system, modern automat is capable of preventing high electric shock makes customers reassured to live here.
Not just an ordinary real estate product, New Center proves its class through creating standards of modern lifestyle. Accompanying the chain of classy utilities, the above project is a place that anyone wants to own.
5. Introduction about the investor of the Vinhomes New Center
Referring to Vingroup, customers can have in mind that a national large corporation with brands affirmed by quality and prestige. Vingroup has done miracles to honor Vietnamese brands and is proud to be a among the leading private economic corporations in Vietnam. With the desire to bring to the market products and services of international standards and completely new experiences of modern living styles, Vingroup proves its pioneering role in making a change of many poeple's lives and creates trends among community in the future.
The Vinhome New Center project promises to bring a wonderful, peaceful experience as well as a comfortable space for each member of your family.
6. Other real estate projects of Vingroup
• Vinhomes Central Park - Binh Thanh District, HCMC (37,712 billion VND)
The project has a total land area of ​​more than 40 hectares, is a multifunctional urban area with synchronous technical and social infrastructure. The project has 18 high-rise buildings, 100 villas, 1 general hospital, 1 inter-level school.
• Vinhomes The Harmony - Long Bien District, Hanoi (4,887 billion VND)
This is a project located next to the Vinhomes Riverside ecological urban area, where Vingroup is headquartered. The project has a total land area of ​​about 97ha, has villas, garden houses, schools and 100% interest rate is owned by Vingroup.
• Vinhomes Green Bay - Nam Tu Liem District, Hanoi (4,992 billion VND)
The project includes high-rise buildings, villas, townhouses, schools, located on an area of ​​about 30 hectares, 98.86% owned by Vingroup.
• Vinhomes Skylake - Nam Tu Liem District, Hanoi (3,786 billion VND)
This is a high-rise apartment project, with a total land area of ​​about 2.3 hectares, due to Vingroup's 94% interest rate.
• Vinhomes Gia Lam - Gia Lam district, Hanoi (estimated VND 100,000 billion)
According to the planning study, the project scale is about more than 420ha, including many items such as high-rise apartment buildings, low-rise houses, schools of all levels, universities, hospitals and urban facilities. The Vinhomes Ocean Park project aims to attract a large number of residents to live, reduce the load for the inner city of Hanoi and surrounding areas.
• Vinhomes Metropolis - Ba Dinh District, Hanoi (VND 4,876 billion)
This is an office project, a high-rise apartment building, and a school with a size of about 3.5 hectares, because Vingroup holds 49.41% of the interest rate.
• Vinhomes Imperia Hai Phong - Hong Bang District, Hai Phong (4,950 billion VND)
This is an urban area with a total area of ​​about 78ha, located at the western gateway of Hai Phong city. The project includes low-rise houses, schools, offices, hotels, shopping centers and 100% owned by Vingroup.
• Vinhomes Star City Thanh Hoa - Dong Hai Ward, Thanh Hoa (11,623 billion VND)
The project has a size of about 118ha, is a new urban area complete with complete technical infrastructure, social infrastructure (housing, commercial services, health, leveling, traffic, power supply system. , water supply and drainage, green trees) ... to meet the needs of housing, commercial services for the people and at the same time create jobs for laborers.
7. Contact information
Tan Long Land is providing consulting services to sell Vinhomes New Center apartments in beautiful locations with reasonable prices. Professional, enthusiastic team of consultants, committed to becoming a solid, professional bridge between customers and homeowners, investors. If you have a need to find detailed and latest information on the sale of Vinhomes New Center apartments, please contact Tan Long Real Estate Floor for the best advice and support.
Hotline: 0987.745.745 or Email: hotline@bdstanlong.vn