VINHOMES GREEN BAY APARTMENTS FOR SALE
The Vinhomes Green Bay Me Tri project is the real estate product of the Vingroup group invested and built in the west of Hanoi city. With the expectation of becoming the most modern urban area in the capital, the project brings a system of luxury apartments, promising to be a prosperous place for residents of the capital.
1. OVERVIEW OF VINHOMES GREEN BAY APARTMENTS FOR SALE
• Trade name: Vinhomes Green Bay
• Project location: No. 7, Thang Long Avenue, Nam Tu Liem District, Hanoi City.
• Planning area: 31.8ha
• Area for trees: 26,429m2
• Area of ​​lake: 80,028m2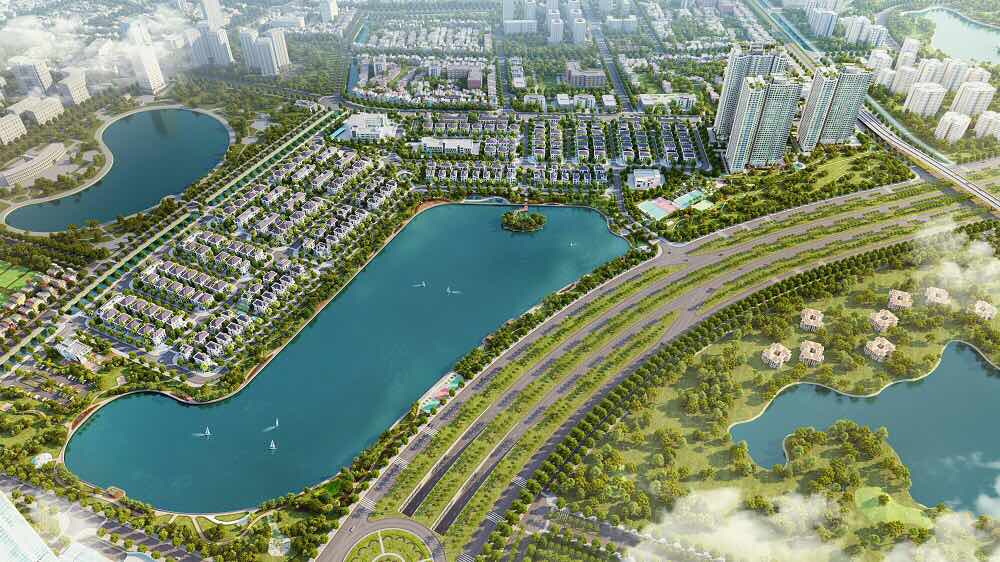 2. LOCATION OF VINHOMES GREEN BAY APARTMENTS FOR SALE
Project location Vinhomes Green Bay is located at 7 Thang Long Avenue, Me Tri Ward, Nam Tu Liem District, Hanoi City. The location is considered a vibrant gateway to the west of the capital with a developed infrastructure and transportation system, conveniently connected to many of the capital's arterial roads such as Pham Hung Street, Tran Duy Hung Street, Khuat Duy Tien Street, Thang Long Avenue, ...
From the project, residents can easily move to the city center, a place where ministries and agencies are concentrated, and busy entertainment areas. In addition, the project is also close to the National Convention Center, near My Dinh Bus Station, inheriting the developed infrastructure system, convenient traffic, fresh and airy natural landscape. Live energetic life for residents
Vinhomes Green Bay project is modernly designed with a full range of products such as: Low-rise subdivision with single villas, duplex villas, townhouses and shophouse townhouses. The product system is arranged on subdivisions such as Moc Lan subdivision, Thach Thao subdivision, Hoang Lan subdivision.
3. HIGH-RISE SUBDIVISION WITH HIGH-CLASS APARTMENT SYSTEM
Vinhomes Green Bay apartments are designed in buildings G1, G2, and G3 with 2 types of apartments and multi-purpose apartments.
In particular, the apartment system is located in building G1, G2 and floor 35 to 40 of G3, with type 1 bedroom, 2 bedrooms, 3 bedrooms, 4 bedrooms and Studio apartment, multi area form from 27.8 to 115.3m2.
Multi-purpose apartment system is located on 3rd to 34th floor of G3 building with 2 types of area: studio apartments and 2-bedroom apartments, area from 27.8 to 58.3m2
100% of apartments are designed to optimize use, ventilation, fully enjoy natural sunlight and wind, ensure air circulation, cool and friendly with the environment.
4. FACILITIES SERVICE AT VINHOMES GREEN BAY APARTMENTS FOR SALE
Vinhomes Green Bay is considered a green urban area in the heart of the city with nature, fresh and cool landscape. The highlight of the whole project is the central air conditioning system of the project with an area of ​​8ha. Around the lake is a walkway with a unique landscape system such as scenic huts, barbecue gardens, light bays, artificial islands, ...
In addition to the air-conditioning function, Vinhomes Green Bay lake also has the function of relaxing, relieving stress after tired working hours.
With the current narrowed inner-city land fund, owning a cool green space is really the desire of many customers. So, choosing Vinhomes Green Bay apartment will really bring the perfect living experience to residents.
In addition to the airy space, the investor also focuses on other services and amenities such as
Vinschool school meets international standards, with a team of experienced teachers dedicated to the profession. Parents can be completely assured of the quality of their children's learning right in the urban area.
Fully meeting the needs of physical training, sports and health training. At Vinhomes Green Bay, residents can experience a modern outdoor swimming pool, a system of tennis courts, basketball courts, badminton courts, clubhouse, ...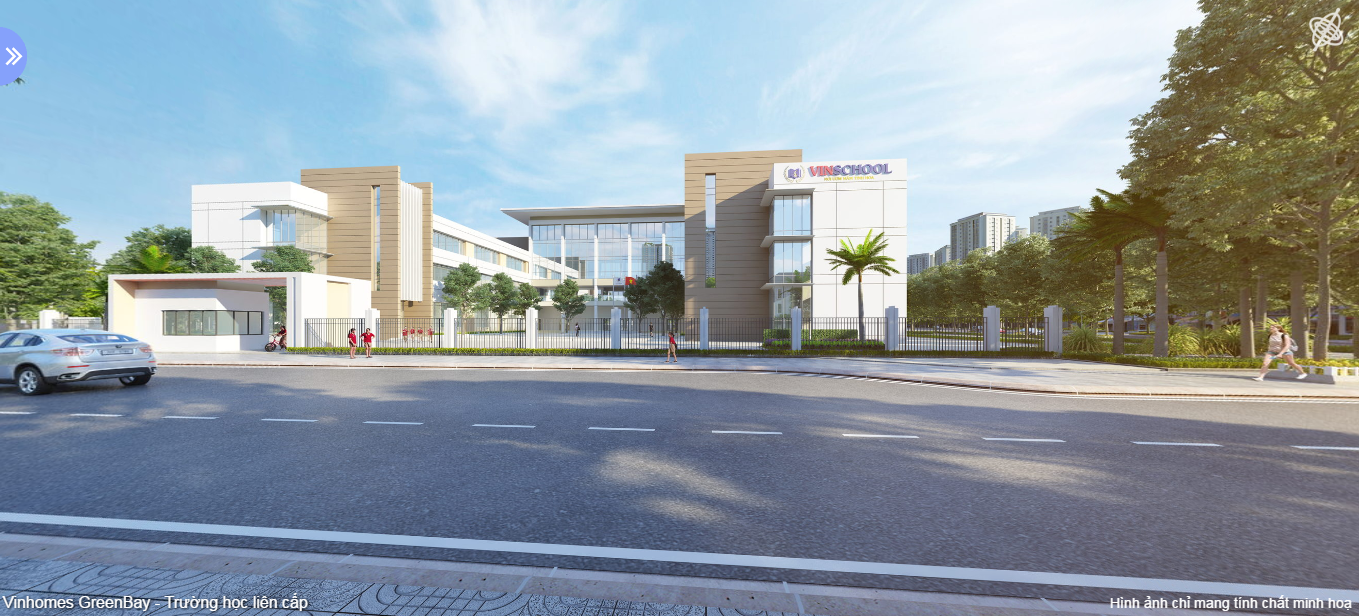 5. PROJECT INVESTOR OF VINHOMES GREEN BAY APARTMENTS FOR SALES
Invested and built by Vingroup - a leading reputable unit in Vietnam, customers can be completely assured of product quality, construction progress, as well as legal factors of the project. With a high-class product system stretching from North to South, Vingroup has built a solid trust in customers' hearts, promising this Vinhomes Green Bay project that customers will have an interesting experience. , perfect.
Possessing a classy living space, perfect green urban area, Vinhomes Green Bay is really an ideal place to live for residents who love quiet and privacy. Choosing Vinhomes Green Bay you not only own a house but also an ideal resort.
6. CONTACT INFORMATION
Tan Long - The trusted Real Estate Agent in Hanoi is committed to becoming a solid bridge between customers and investors. We are provide you a wide range of Hanoi housings list, Vietnam properties for sale and for rent, and regional housing service including : apartments, serviced apartments, houses, shophouses, villas and commercial real estate products for sale and for rent, with a team of professional and enthusiastic consultants who can speak English, Korean, Chinese, ...
For real tours and inspection of the property of apartments for sale in Vinhomes Green Bay, Hanoi or any real estate properties across the country - don't hesitate to contact us !
Find us for fastest service, reasonable price and most accurate information.
Website: bdstanlong.com.
Hotline: 0987.745.745 or email: hotline@bdstanlong.vn
Address: 39B Xuan Dieu, Tay Ho, Hanoi.