Vinhomes Gallery Apartments For Sale
Apartments for sale in Vinhomes Gallery project is known as one of the most luxury apartment complexes of Vingroup, which creates a unique and high-quality living style for the residents. Accompanied by a diverse utility ecosystem, residents can enjoy close natural feelings on the large lawns, breathe fresh air, or swim at the 4-season swimming pool and take part in many outdoor sports.
1. Overview of the Vinhomes Gallery project
• Project name: Vinhomes Gallery
• Investor: Vingroup Group
• Location: 148 Giang Vo, Ba Dinh district, Hanoi
• Project land area: 6.8ha
• Construction density: Updating …
• Type of development: Offices, commercial, high-class apartments complex.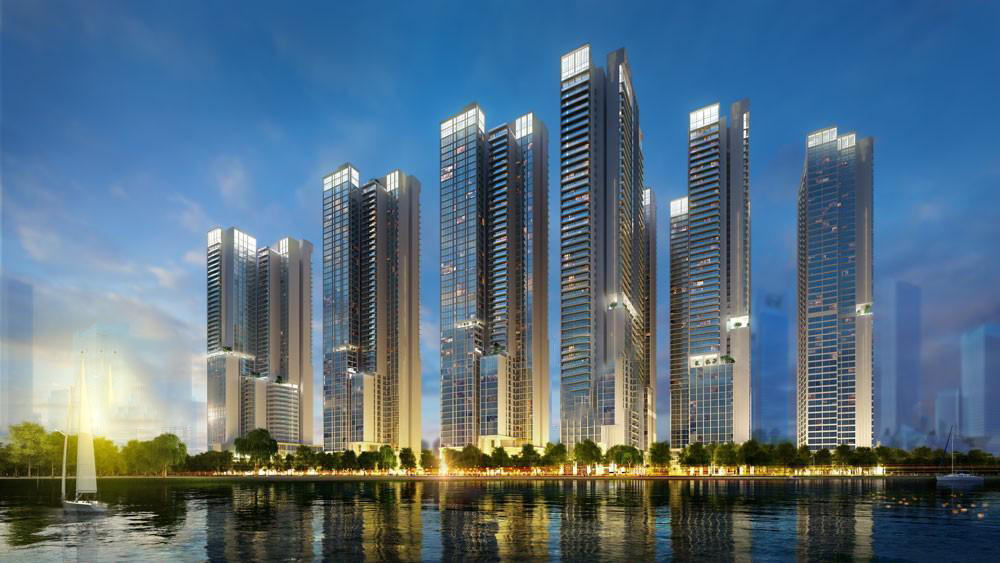 2. Location and infrastructure of the Vinhomes Gallery apartments for sale
The Vinhomes Gallery apartments project has an extremely convenient location in the heart of the city as it is directly connected to almost all areas of Hanoi city. Some key locations like West Lake are only 6 minutes away from the project, or the old town just 10 minutes through Kim Ma route. The entire Ba Dinh area with areas west of the city such as Giang Vo, Lieu Giai or Nguyen Chi Thanh, Tran Duy Hung and Hoa Lac are also easy to access cfrom Vinhomes Gallery.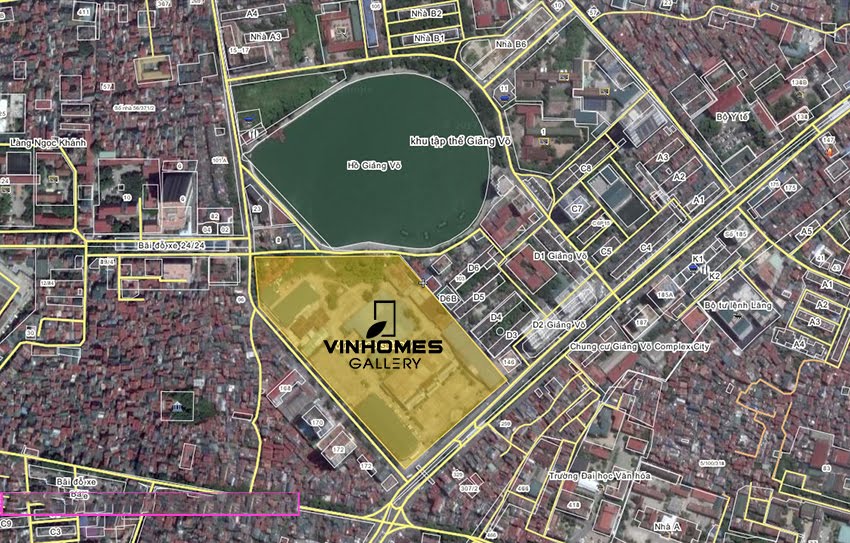 Despite its crowded location, apartments for sale in Vinhomes Gallery still has a glimpse of most of Hanoi's large lakes such as Ho Ngoc Khanh and Giang Vo Lake, ..
• Distance to the Banking system: 500m
• Distance to Hoan Kiem Lake: 5km
• Distance to Thu Le park: 800m
• Distance to Diplomatic Academy, Foreign Trade University: 1km
• Distance to Transportation Hospital: 1.5km
3. Vinhomes Gallery ground plan and design
Vinhomes Gallery apartments offers a classy and top-notch life with systems that help the life of residents here can be said to be extremely convenient. Understanding the desire to come down slowly, immerse in nature in difficult and chaotic times, Vinhomes Gallery offers complete peace of mind and peace for residents here. The equipment as well as the interior are invested heavily with two factors: aesthetics and features being placed on top, this explains the initial attraction of Vinhomes Gallery.
Coming to the outside of the apartment, customers can also enjoy a spacious area, creatively designed so that the apartment properly reflects the homeowner's personality. With the wall-to-wall furniture delivered by the project along with the purchased kitchen area and equipped with the most optimal equipment from Vingroup, customers can safely use from kitchen cabinets, from kitchen to vacuum,…
The living room, dining room and bedroom system are meticulously paved by the project owner with high-grade industrial floors, along with the sophisticated and luxurious designs of the world's leading furniture companies, Vinhomes Gallery. Customers will never be disappointed with a beauty like a wonder in a closed room.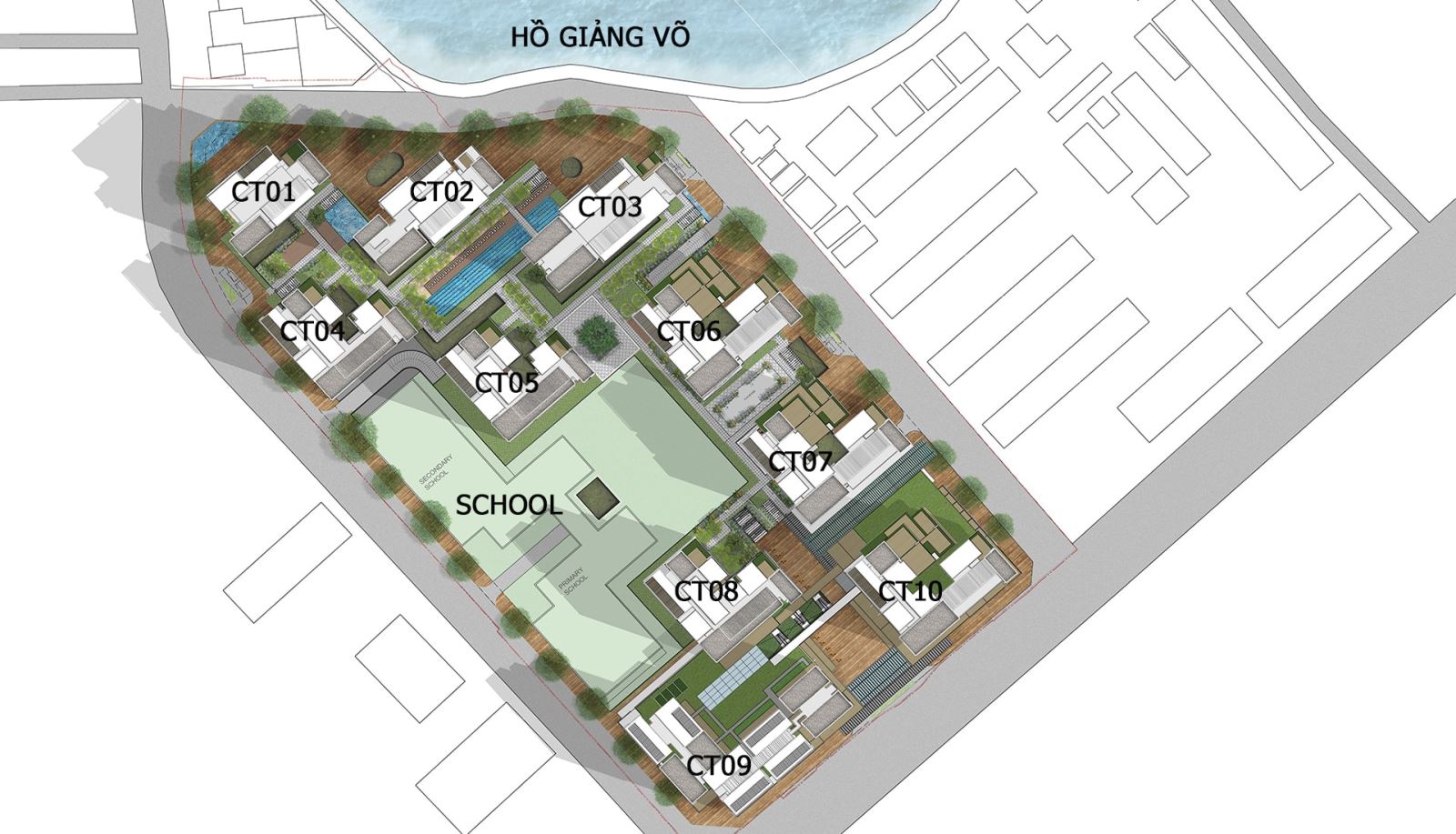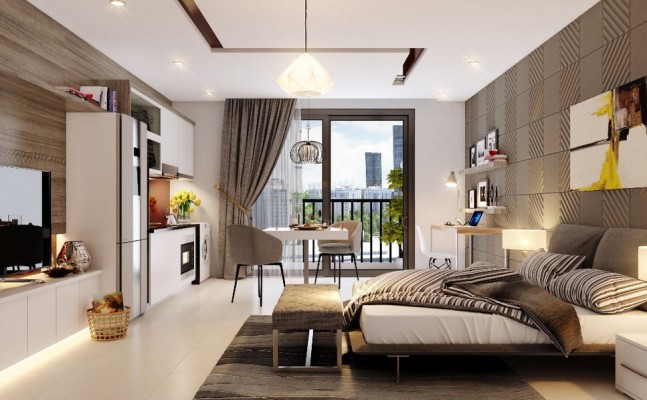 4. Introduction to Vingroup - the investor of the Vinhomes Gallery project and the construction company.
Refer to Vingroup, as customers can imagine a large corporation with brands affirmed by quality and prestige, Vingroup has done miracles to honor Vietnamese brands and is proud to be one among the leading private economic groups in Vietnam. With the desire to bring to the market products and services of international standards and completely new experiences of modern living styles, Vingroup also proves its pioneering role, leading a change in consumer trends.
The apartments for sale in Vinhome Gallery promises to bring a wonderful, peaceful experience as well as a comfortable-like space for each member of your family.
5. Other real estate projects of Vingroup
• Vinhomes Central Park - Binh Thanh District, HCMC (37,712 billion VND)
The project has a total land area of ​​more than 40 hectares, is a multifunctional urban area with synchronous technical and social infrastructure. The project has 18 high-rise buildings, 100 villas, 1 general hospital, 1 inter-level school.
• Vinhomes The Harmony - Long Bien District, Hanoi (4,887 billion VND)
This is a project located next to the Vinhomes Riverside ecological urban area, where Vingroup is headquartered. The project has a total land area of ​​about 97ha, has villas, garden houses, schools and 100% interest rate is owned by Vingroup.
• Vinhomes Green Bay - Nam Tu Liem District, Hanoi (4,992 billion VND)
The project includes high-rise buildings, villas, townhouses, schools, located on an area of ​​about 30 hectares, 98.86% owned by Vingroup.
• Vinhomes Skylake - Nam Tu Liem District, Hanoi (3,786 billion VND)
This is a high-rise apartment building project, with a total land area of ​​about 2.3 hectares, due to Vingroup's 94% interest rate.
• Vinhomes Gia Lam - Gia Lam district, Hanoi (estimated VND 100,000 billion)
According to the planning study, the project scale is about more than 420ha, including many items such as high-rise apartment buildings, low-rise houses, schools of all levels, universities, hospitals and urban facilities. The Vinhomes Ocean Park project aims to attract a large number of residents to live, reduce the load for the inner city of Hanoi and surrounding areas.
• Vinhomes Metropolis - Ba Dinh District, Hanoi (VND 4,876 billion)
This is an office project, a high-rise apartment building, and a school with a size of about 3.5 hectares, because Vingroup holds 49.41% of the rate of interest.
• Vinhomes Imperia Hai Phong - Hong Bang District, Hai Phong (4,950 billion VND)
This is an urban area with a total area of ​​about 78ha, located at the western gateway of Hai Phong city. The project includes low-rise houses, schools, offices, hotels, shopping centers and 100% owned by Vingroup.
• Vinhomes Star City Thanh Hoa - Dong Hai Ward, Thanh Hoa (11,623 billion VND)
The project has a size of about 118ha, is a new urban area complete with complete technical infrastructure, social infrastructure (housing, commercial services, health, leveling, traffic, power supply system. , water supply and drainage, green trees) ... to meet the needs of housing, commercial services for the people and at the same time create jobs for laborers.
6. Contact information
Tan Long - The trusted Real Estate Agent in Hanoi is committed to becoming a solid bridge between customers and investors. We are provide you a wide range of Hanoi housings list, Vietnam properties for sale and for rent, and regional housing service including : apartments, serviced apartments, houses, shophouses, villas and commercial real estate products for sale and for rent, with a team of professional and enthusiastic consultants who can speak English, Korean, Chinese, ...
For real tours and inspection of the property of apartments for sale in Vinhomes Gallery Apartment for sale in Hanoi or any real estate properties across the country - don't hesitate to contact us !
Find us for fastest service, reasonable price and most accurate information.
Website: bdstanlong.com.
Hotline: 0987.745.745 or email: hotline@bdstanlong.vn
Address: 39B Xuan Dieu, Tay Ho, Hanoi.