Apartments for sale in Sunshine Green Iconic - Latest news
Apartments for sale in Sunshine Green Iconic: Its combination of heritage charm and the best local lifestyle amenities makes it easy to see why buyers love Sunshine Green Iconic apartments.
General information on apartments for sale in Sunshine Green Iconic
Sunshine Green Iconic is a 4.0 luxury apartment complex, a symbol of wealth architecture, creating awesome products that enhance the standard of living for the community in the center of Long Bien district, Hanoi.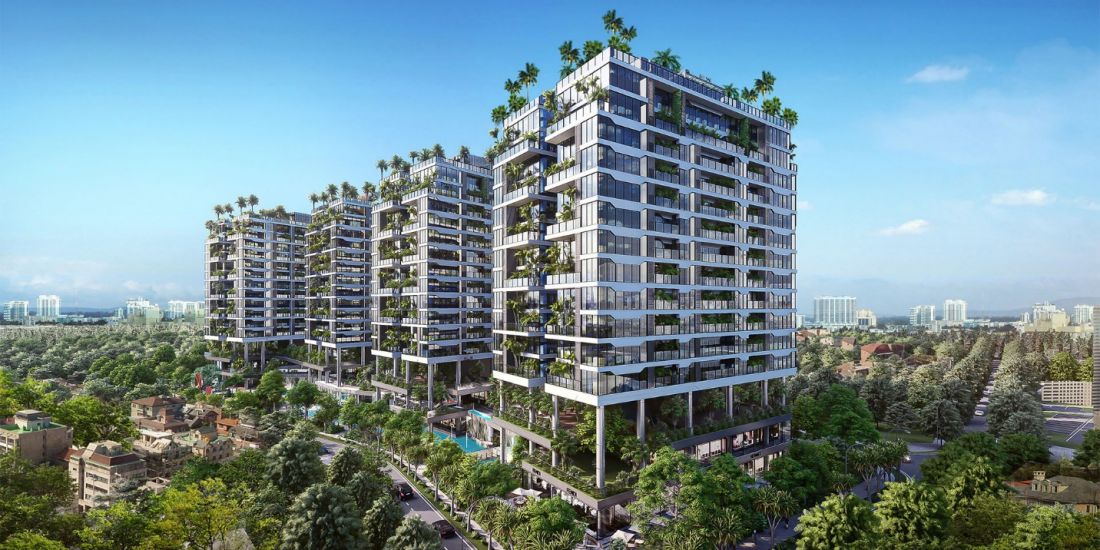 Official commercial name: Sunshine Green Iconic
Developer of the project: Sunshine Group
Location: Long Bien district, Hanoi city
Main contractor: Hoa Binh
Scale: 4 15-storey high-class apartment buildings with high-class villa-style design
With Area Diverse From 2BR - 3PN - 4PN Duplex, Sky Villa
Total estimated investment capital: 8800 billion VND
Expected handover of apartments: 2022.
Interior handover: Full high-class furniture
Location of apartments for sale in Sunshine Green Iconic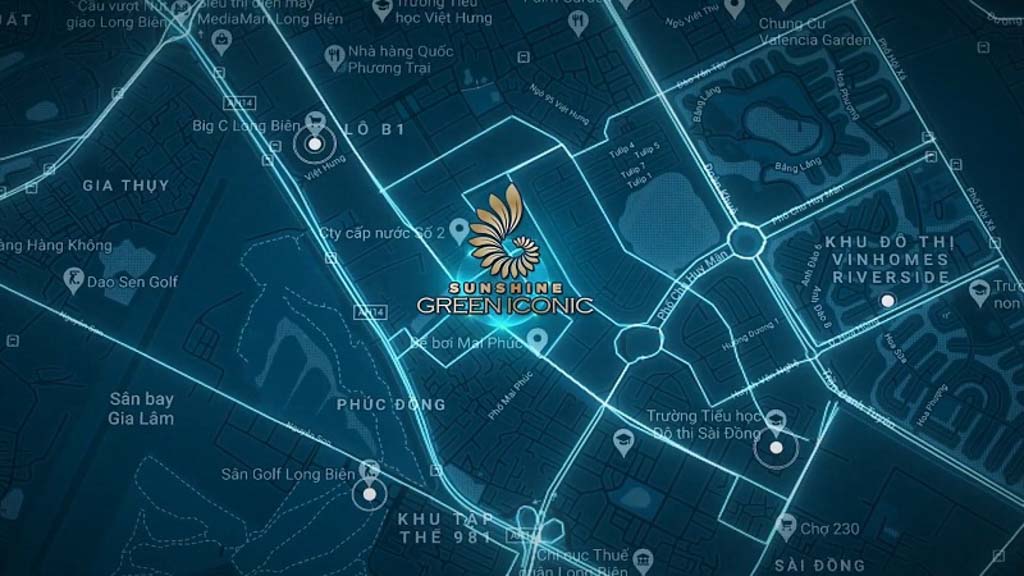 Sunshine Green Iconic is in the heart of the Long Bien district, enclosed within Hanoi's first software park area, next to Vinhomes Riverside. Apartments for sale in Sunshine Green Iconic have 360-degree Panorama views of the golf course and central air-conditioned lake, blending in the flow of the Red River for thousands of years of prosperity.
Next to Vinhomes Riverside urban area, and Vinhomes Harmony Villa

Distance from BVIS Hanoi International School: 1km

Distance from Vincom Center, Vinmart Long Bien: 2km

Long Bien Golf Course, Stadium, Jura Park: 3km

Distance from Aeon Mall Long Bien: 3km

At the same time, go straight to National Highway 1A through Thanh Tri bridge to Hoang Mai district.

Go through Chuong Duong and Vinh Tuy bridges to get to Hoan Kiem district and Hai Ba Trung district.
Industry insiders say Sunshine Green Iconic apartment for sale will be perfect for young families, professionals, and foreigners looking for sophisticated living in a beautiful and highly sought-after precinct.
Elegant apartments for sale in Sunshine Green Iconic
Design in the living room:

A functional layout with comfortable furniture is essential with designing in the minimalism style, creating a sense of openness and comfort. The sofa and drinking table are well-arranged for homeowners to enjoy a cup of tea and chat with loved ones.

Design in the kitchen:

The highlight is a multi-purpose kitchen cabinet, a refrigerator, a microwave, etc., where you can prepare delicious and nutritious dishes for your family members.

Design in the bedroom of Sunshine Green Iconic apartment:

There is a bed, a built-in wardrobe, a dressing table, and a television in the master bedroom. And Separate toilets to ensure comfort and bring a deep, relaxing sleep for future residents.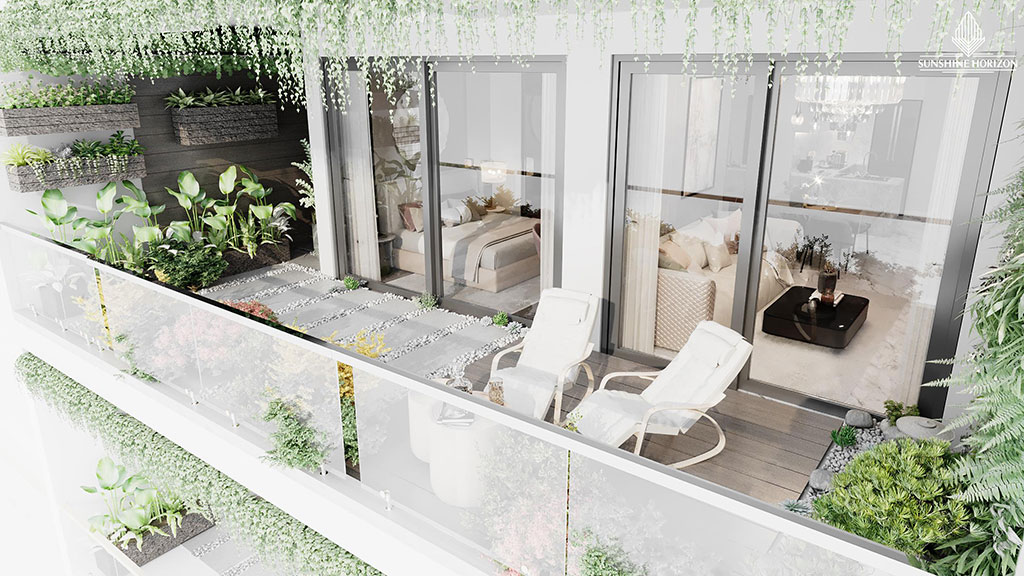 In Sunshine Green Iconic design in Mediterranean style, apartments for sale open up a large view. The entire exterior of the building is fitted with Low-E glass to enhance aesthetics, minimize ultraviolet and infrared rays, reducing heat absorption.
Each apartment is equipped with Kohler luxury sanitary ware, a glass bathroom, a washbasin, an smart toilet, gold-plated shower. Sunshine Green Iconic Apartment is one of the few projects in Hanoi that has handed over gold-plated sanitary ware.
Utilities in Sunshine Green Iconic
Outstanding features in Sunshine Green Iconic
Central air-conditioning lake, waterfall

Rooftop Mini Golf Course

Sky bar Classic, Rooftop cafe

Japanese Garden on the roof

Aerial walking garden

Rooftop BBQ garden

The waterfall system falls from the 2nd floor to the bottom

Strolling on the inter-court bridge system

Set up separate play areas

Yoga yard and meditation garden

The tiny landscape of Garden by the Bay energy garden

Botanical Garden with lounge chairs. Outdoor sports area

Indoor swimming pool vs hot mineral bath system, Jacuzzi

Spa, Gym & Fitness. International Kindergarten - Sunshine Maple Bear
Tan Long Homes is a full-service sales agency specializing in the marketing and renting/selling off-the-plan residential developments throughout Hanoi's most sought-after locations.
Read more: Apartments for sale in Sunshine Riverside
Data coming soon!