Apartments for sale in Sunshine Crystal River
Apartments for sale in Sunshine Crystal River release will likely appeal to a wide range of buyers/investors attracted to the Western capital lifestyle. With construction already underway, Sunshine Crystal River is set to welcome its first residence designed in SkyVillas.
Information on apartments for sale in Sunshine Crystal River
Project name:

Sunshine Crystal River

Developer: Sunshine Group

Project construction contractor: Hoa Binh Corporation

Building density: 31.7%

Master plan: ~51ha

Total investment: 3500 billion VND

Project support bank: VP Bank – Vietnam Prosperity Bank

Construction period: First quarter of 2019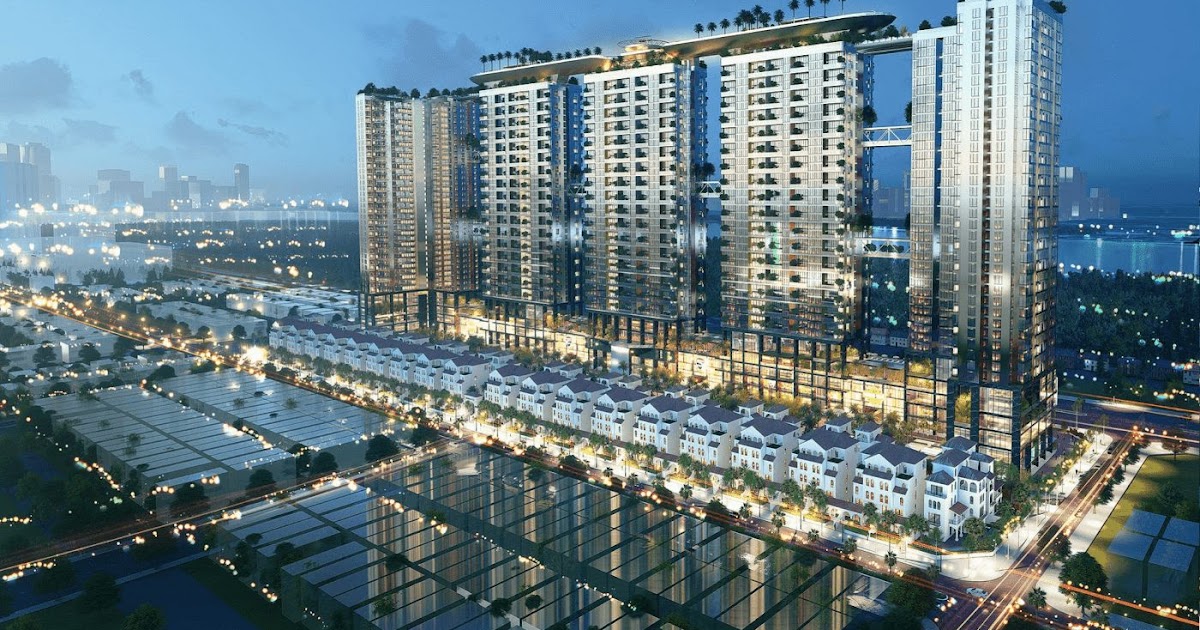 Location of apartments for sale in Sunshine Crystal River
Sunshine Crystal River project is located at land lot CT 02A, Ciputra urban area - Nam Thang Long, Phu Thuong ward, Tay Ho district, Hanoi. This is the most modern and classy urban area in Vietnam's capital, with extremely beautiful feng shui likened to a Dragon's head.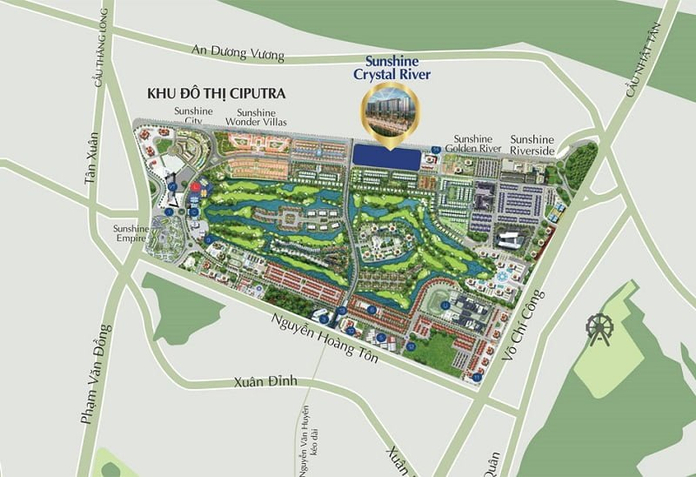 ??The North direction is in contact with the 40m planning road (overlooking the Red River)
??The West is adjacent to the extended Nguyen Van Huyen Street
??South facing the villa area K
?? East-facing Sunshine Diamond River area
The elegant design of Sunshine Crystal River apartments
Sunshine Crystal River creates values that represent an impressive and unique class. Sunshine Group's enthusiasm is fully devoted to each living space in this project. Inspired by the lavish and luxurious life of "SkyVillas." Sunshine Crystal River apartment has a unique L-shaped architecture to maximize the amount of natural light. The apartments all have spacious frontages overlooking the Red River, the Ciputra golf course, or the interior with the longest continuous swimming pool in Hanoi.
Each apartment in Sunshine Crystal River is linked by a continuous outdoor space, helping these buildings seamlessly blend all that the suburb has to offer with an edgy and contemporary design that emphasizes space, light, and outdoor living.
Ample amenities in Sunshine Crystal River
Buyers wanting access to the best of CBD life with the global city greenery style of Hanoi's west will tick all the boxes. Located in the Ciputra urban area, customers can fully enjoy the outside facilities of the golf course, where the class is shown for upper-class residents.
Swimming pool: Internal continuous swimming pool, 2nd-floor overflow pool, 4-season saltwater swimming pool

Green Square

BBQ area

Hawaiian Garden

Children's play area

Community House

Library

Multi-purpose gym

Chess and Chess Club

S-Coffee

Asian, European and Vietnamese restaurants

S-Bakery

S-mart

S-Spa

S-Fitness

Digital entertainment

International Inter-Level School

Shopping mall

Tennis course

Virtual interactive game

Large karaoke room

Volleyball yard

Basketball yard

Football

Garden on the 1st floor

Garden walking between floors

Table tennis club

Indoor golf course

Standard 5* home medical room

Shophouse

Gym and spa area

Luxury car service, local shipper, hourly maid service, 5 * standard home health care

Foot massage promenade

Flower archway
To find out more or organize an inspection, visit bdstanlong.com or contact Tan Long Sales Department through the hotline: 0986 720 720.
Read more: Apartments for sale in Sunshine Golden River
Data coming soon!