HARMONY SQUARE APARTMENT FOR SALE NGUYEN TUAN
The potential to elevate the level and lifestyle of residents at Harmony Square Nguyen Tuan project is almost indisputable, this is a classy architectural phenomenon and trendy. Using a variety of smart designs combined with subtle minimalism creates a comfortable and modern Harmony. This project is known as a gateway to inspiration for endless and endless life.
1. Overview of Harmony Square Nguyen Tuan apartment for sale project
• Project name: Harmony Square Apartment
• Investor: DLC Real Estate Investment Company Limited & An Viet Investment and Consulting Company
• Location: Nguyen Tuan Street, Thanh Xuan, Hanoi
• Project land area: 4,629 m2
• Construction density: 45%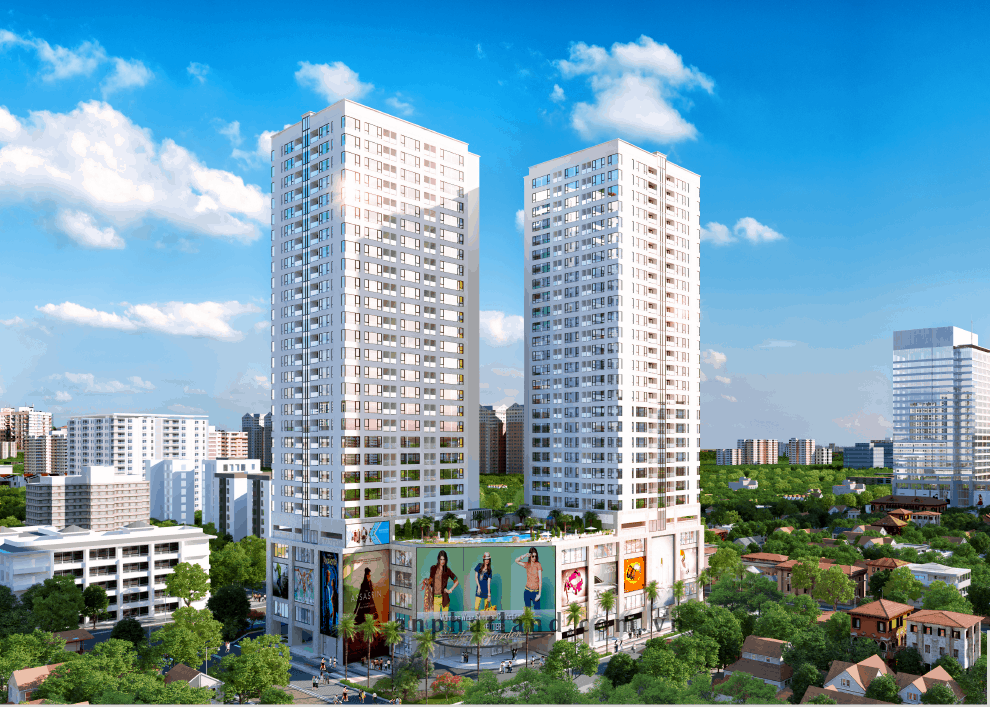 2. Location and infrastructure of Harmony Square Nguyen Tuan apartment for sales project
Having a prime location at the intersection of Wei Nhu Kon Tum and Nguyen Tuan Street, Thanh Xuan District. Harmony Square is connected to essential key routes of Hanoi, especially Ring Road 3, Khuat Duy Tien and Le Van Luong. Residents living here will enjoy the most classy facilities and a transportation system that is most modernly researched and designed in Hanoi.
The location on the exciting routes of the main roads also helps this project have hubs connecting with many surrounding provinces, and the move to Noi Bai airport is also easier. This creates an extremely profitable factor that makes the investment even more successful.
Moreover, above and below a radius of less than 2km, from the site of the project, we can easily reach the commercial, entertainment and high-end areas or areas with parks and lakes.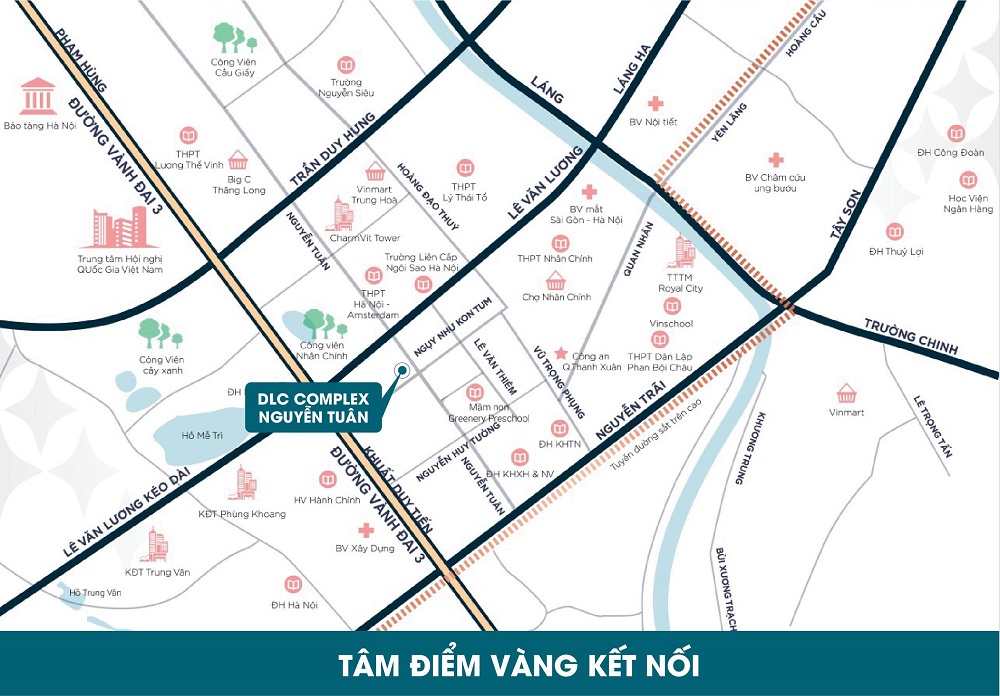  Located near major universities: University of Science, Hanoi University, Thang Long University
 Located near primary, junior high and high schools meeting national standards such as Phan Dinh Giot Primary School, Nhan Chinh Primary School, Nhan Chinh High School, Amstecdam High School ...
 Located near major hospitals such as: Traditional Medicine Hospital ..
 Located near wholesale markets such as Nhan Chinh market, Cau Moi market
 Located near major commercial centers such as Big C Thang Long, Hapulico ..
 Located near densely populated urban areas such as Vinhomes Royal City, Trung Hoa Nhan Chinh.
3. Design and typical premises of Harmony Square Nguyen Tuan apartment project
This project is considered a masterpiece of art, with a combination of architecture and landscape and ocean blue style design, Harmony Square creates a special environment but still does not lose its identity. a cozy home. Optimizing the use of premises, Harmony Square can use all of its space in a smart and comfortable way. With a large area and multi-functional furniture integrated, your apartment will maximize space usage. Most of the dead corners will be fully utilized, thereby increasing the storage capacity for the apartment.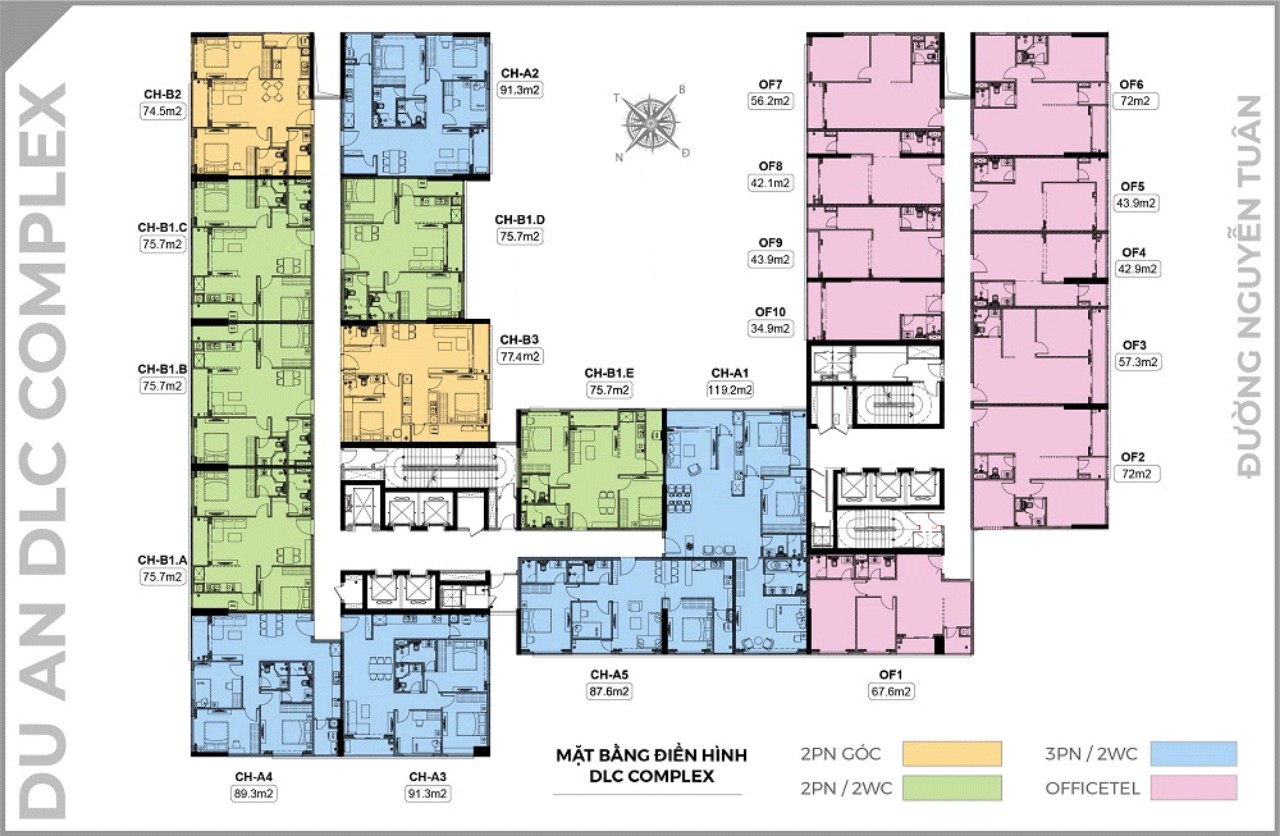 With talented and dedicated architects putting their industry skills into each apartment type, using the three criteria of Modern, Flexible and Maximize, they have truly succeeded in transforming them into one. The highlight is completely different from other regional projects in Thanh Xuan district.
 Possesses a large, separate kitchen design that is directly connected to the loggia
 Bedroom square design helps owners easily decorate their furniture
 The main logia has a large area suitable for decoration of small landscapes and planting trees
Fully furnished with the world's leading brands such as air conditioner, plaster ceiling and wood floor. Harmony Square guarantees its residents a true modern life and comfort.
4. Facilities of Harmony Square Nguyen Tuan apartment project
Owning a Trade Center bearing the mark of Singapore, accompanied by gentle green gardens with a colorful flower array with romantic chairs, an elegant chess area, a connected BBQ area , a quiet library community, a diverse children's play area, a gym with a modern system, a relaxing spa and 2 overhead swimming pools. Harmony Square ensures a suitable living space for all ages from the elderly, adults to young people, combined to create a harmonious, elegant environment and is an ideal living place for the home.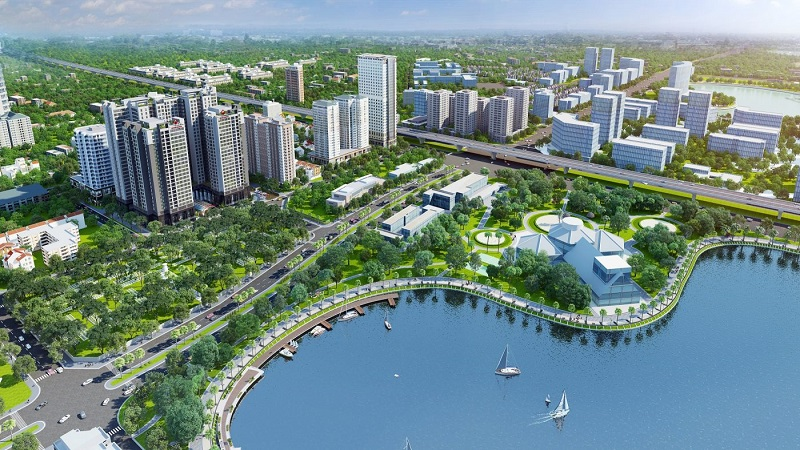 With the desire to bring customers the most practical services and utilities, fully satisfying the essential needs. Harmony Square offers a health complex with a pharmacy, laundry, community room and an aquatic vegetable garden.
Facilities at Harmony Square Nguyen Tuan project
• Reception hall
• Pool
• Shopping mall
• Babylon Hanging Gardens
• Health care area: Gym, Spa
• 24/7 Concierge service
• Multifunctional room
• Resident's library.
5. Introduction to the investor of Harmony Square Nguyen Tuan project and construction company
Investor DLC Groups was established in 2006 and operates mainly in the fields related to real estate, construction materials, education, finance ... With the goal of building a Vietnam that is always rich and strong, development, the company tries to construct projects of outstanding quality, international standards, to meet the needs of the people.
After more than 13 years of establishment and development, DLC Groups has been and is increasingly asserting its firm foothold in the real estate market. Currently, the company owns a large number of prominent projects such as: Apartments summit building
All projects invested by DLC and built and commenced are located in prime locations, with convenient transportation infrastructure, easy for residents to move. In particular, the company always wants to bring modern design style, European standards, high-end amenities, green living space, ... to contribute to improving the quality of life for Vietnamese people.
6. Contact information
Tan Long - The trusted Real Estate Agent in Vietnam is committed to becoming a solid bridge between customers and investors. We are provide you a wide range of Hanoi housings list, Vietnam properties for sale and for rent, and regional housing service including : apartments, serviced apartments, houses, shophouses, villas and commercial real estate products for sale and for rent, with a team of professional and enthusiastic consultants who can speak English, Korean, Chinese, ...
For real tours and inspection of the property of apartments for sale in Harmony Square Nguyen Tuan, Hanoi or any real estate properties across the country - don't hesitate to contact us !
Find us for fastest service, reasonable price and most accurate information.
Website: bdstanlong.com.
Hotline: 0987.745.745 or email: hotline@bdstanlong.vn
Address: 39B Xuan Dieu, Tay Ho, Hanoi.