Apartments for Sale in Ba Dinh: A Prime Choice for Urban Living
Apartments for sale in Ba Dinh - Ba Dinh, a central district in the capital city of Hanoi, Vietnam, is where history meets modernity. With its convenient location, picturesque landscapes, and vibrant atmosphere, Ba Dinh has become an attractive destination for those seeking apartments for sale. Let's explore why Ba Dinh is an excellent choice for urban living.
Apartments for sale in Ba Dinh - Significant elements
Strategic Location: Ba Dinh is strategically situated in the heart of Hanoi, making it easy to access critical areas of the city. It has numerous government offices, foreign embassies, and cultural landmarks, including the Ho Chi Minh Mausoleum and the Temple of Literature. The district's proximity to the Old Quarter and the business districts makes it a preferred location for professionals and expatriates.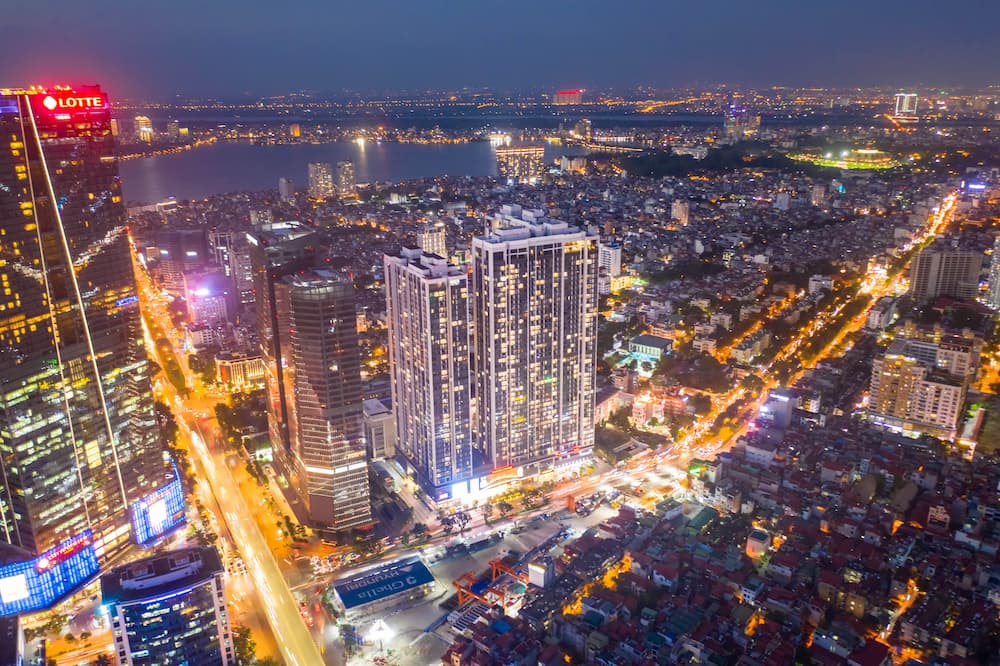 Diverse Housing Options: Ba Dinh offers many housing options, from traditional Vietnamese homes to modern high-rise apartment buildings. Whether you prefer a cozy studio, a spacious penthouse, or something in between, you'll find various apartments for sale to suit your needs.

Beautiful Scenery: Ba Dinh boasts scenic views, with many apartments offering glimpses of the West Lake or overlooking charming tree-lined streets. The area is known for its green spaces and parks, creating a refreshing contrast to the urban hustle and bustle.

Cultural Attractions: Living in Ba Dinh means being surrounded by historical and cultural landmarks. You can easily explore these attractions, learn about Vietnam's rich history, and appreciate the city's cultural heritage right on your doorstep.

Modern Amenities: Ba Dinh has seen significant development in recent years, resulting in improved infrastructure and access to modern amenities. You'll find shopping centers, international schools, healthcare facilities, and various dining options within easy reach.

Investment Potential: Investing in an apartment in Ba Dinh can be a wise choice. The district's growing popularity and ongoing development make it a promising area for property investment, with the potential for value appreciation over time.

Diverse Community: Ba Dinh is home to a diverse community of locals and expatriates, creating a welcoming and multicultural atmosphere. This diversity contributes to the district's vibrant social scene and a wide range of dining options representing various international cuisines.
In conclusion, apartments for sale in Ba Dinh offer a fantastic opportunity to enjoy the best of Hanoi. Its strategic location, diverse housing options, beautiful scenery, and cultural richness make it an attractive destination for those seeking an urban lifestyle with a touch of history and nature. Whether you're a young professional, a family, or an investor, Ba Dinh has something to offer everyone looking for a place to call home in the heart of Vietnam's capital city.
Hotline: 0986 720 720
Website: bdstanlong.com
Using Area (m2)

Bedroom

Bathroom

Price

Using Area (m2)

Bedroom

Bathroom

Price

Using Area (m2)

Bedroom

Bathroom

Price