APARTMENT FOR SALE 6TH ELEMENT APARTMENT
6th Element apartment project is the latest product of Bac Ha Construction and Trade Joint Stock Company. Owning a location in the heart of Tay Ho Tay urban area, 6th Element offers a complete living space with all the criteria of a high-class project.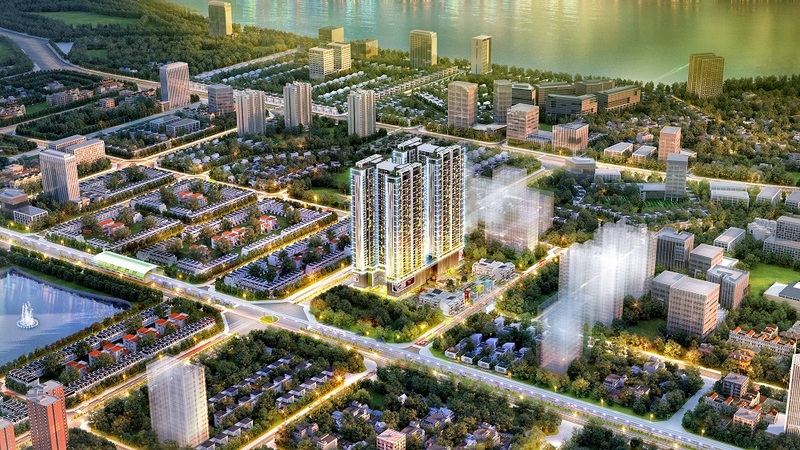 1. Overview of the 6th Element project
6th Element project is a complex of commercial centers, offices and luxury apartments with prime planning in a modern and high-class urban area.
Trade name: 6th Element Project
Location: Box 17 - HH1, Tay Ho Tay New Urban Area, Tay Ho, Hanoi
Investor: Bac Ha Group Joint Stock Company
Floor area: 173,161m2
Construction density: 39.5%
Design: 2 38-storey apartment towers and 4 basements with 55,332m2 wide, accommodating 1200 parking spaces.
• 1st floor to 6th floor is a commercial center and 1 service floor
• 7th floor to 35th floor includes 1176 apartments
• The 38th floors are penthouse apartments
• Ownership form: Long term
• Expected handover: September 2019
• Lifts: 20 lifts, 4 row lifts, 4 garbage lifts, 8 emergency escape lifts
• Expected completion: September 2019
2. Location of the 6th Element project
Project location 6th Element is at block 17 HH1, Tay Ho Tay urban area. Located in a prime location in the new urban area of ​​Tay Ho Tay, the project inherits a synchronous infrastructure system, convenient traffic with the location adjacent to urban railway No. 2, Pham Van Dong street, street Vo Chi Cong and Nguyen Van Huyen Street extend, helping residents easily connect to the western area, the city center as well as neighboring provinces.
With a prime location, 6th Element apartment building is considered as the intersection of 3 urban districts: Tay Ho district, Bac Tu Liem district and Cau Giay district. Full convergence of factors to become an expensive project, the most prestigious diamond position in the future.
On the other hand, residents here can easily connect to traffic axes such as Thang Long Bridge, Nhat Tan Bridge, Belt Road 2, Belt 3, ...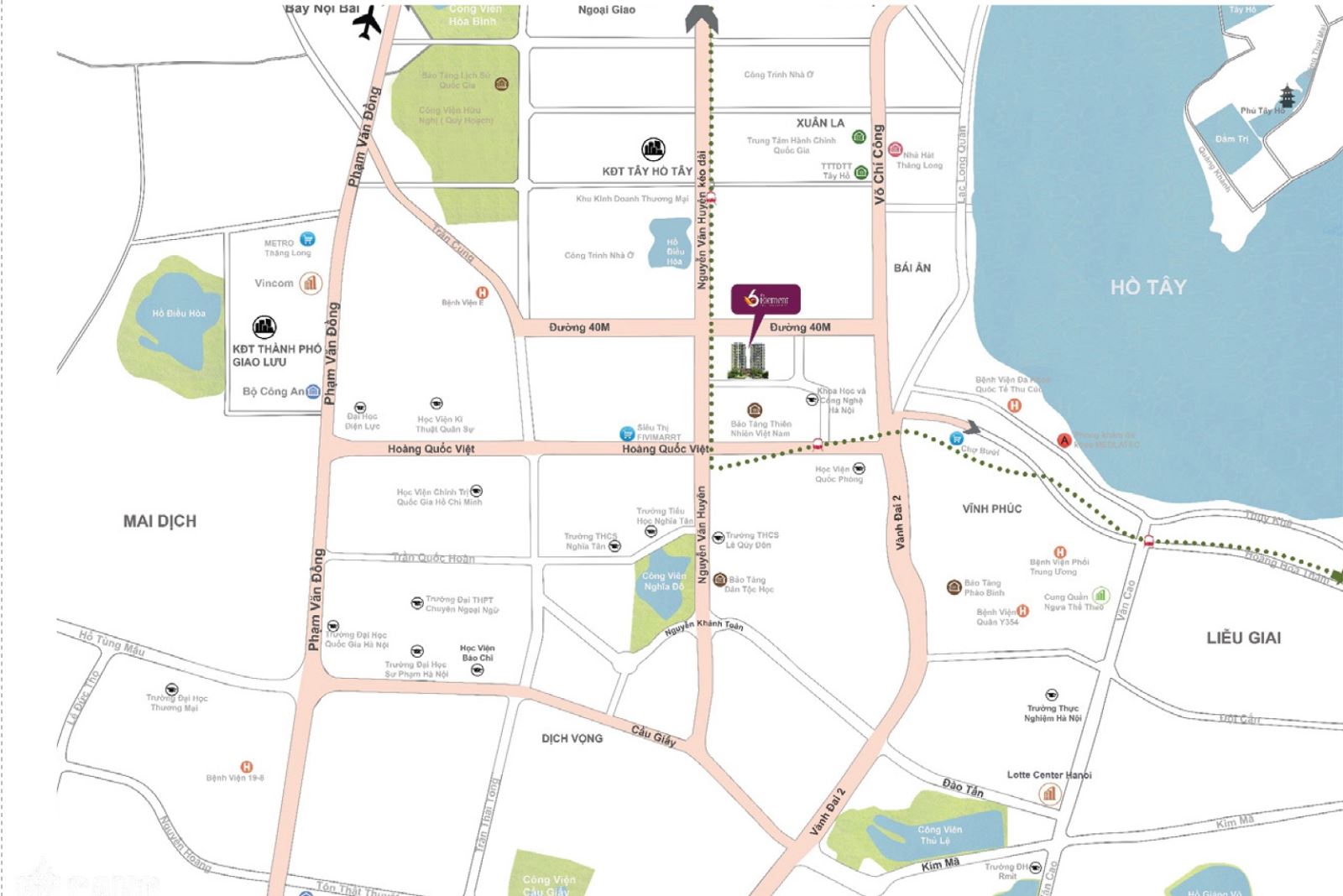 3. Project ground design
The apartment system at the 6th Element project has a highlight plot to ensure the space to welcome natural sun and wind, bring fresh, cool air to improve the health of homeowners.
The apartments are reasonably designed, flexible with 1-3 bedrooms, modern design, maximum use and create a cozy luxurious living space for the family.
Especially, when entering 6th Element apartment, customers will feel the large living room space, stretching balcony and panoramic view of the romantic West Lake, the stretching Nhat Tan bridge, ... 100% of apartments are equipped with windows in the bedroom, bringing natural light and wind, promises to be the perfect place for urban communities to experience a relaxing lifestyle after hard working days.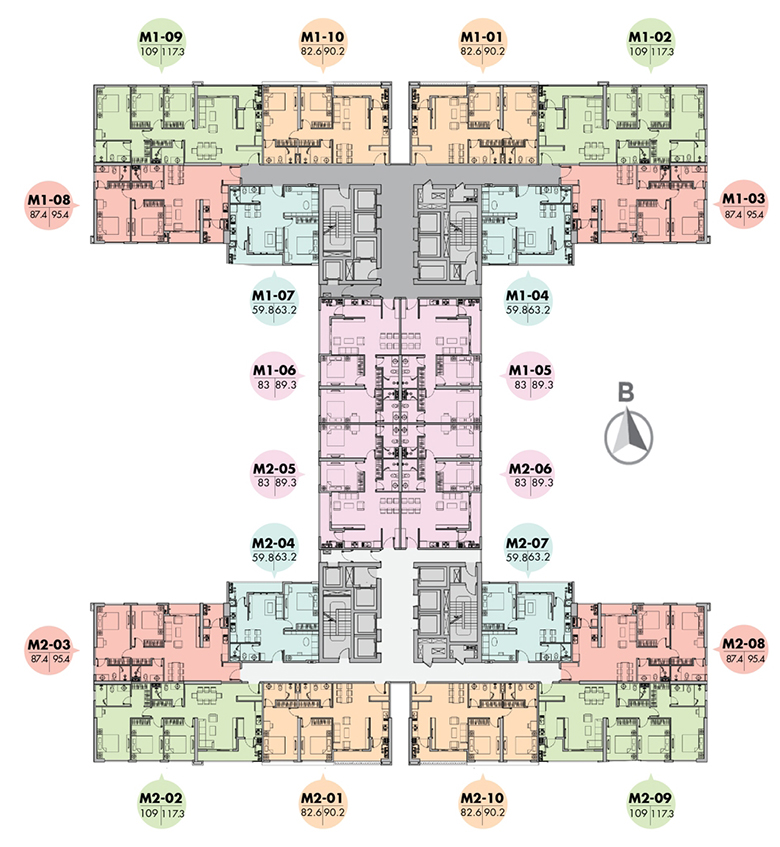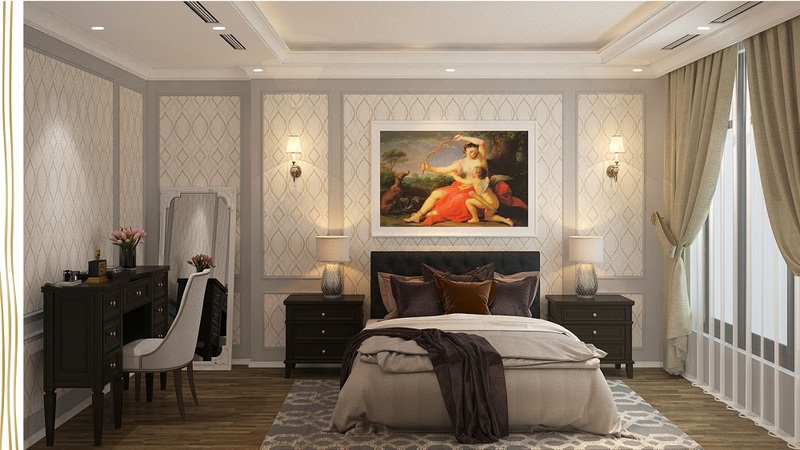 4. High-class utility system at 6th Element project
Desiring to bring the perfect space to the residential community, Bac Ha investor has created a system of luxury and classy apartments combined with more than 50 service utilities, giving customers the experience. the most perfect experience.
At 6th Element apartment building, the investor won 9,888 m2 for trees, garden and closed utility area, including:
• Kindergarten system for Tay Ho residents, with a team of experienced teachers who love their jobs and have professional level.
• Shopping subdivision and commercial center with a variety of stores to meet the needs of shopping for family activities.
• Modern infinity swimming pool system with international standards.
• Food and cafe subdivision
• Children's playground system
• System of flower gardens, footpaths, lakes
• 24/7 security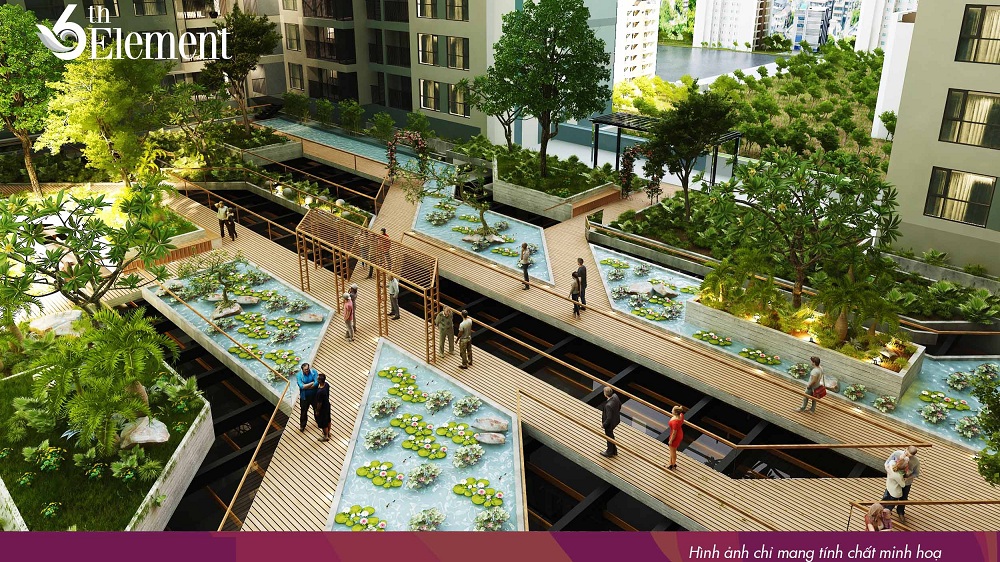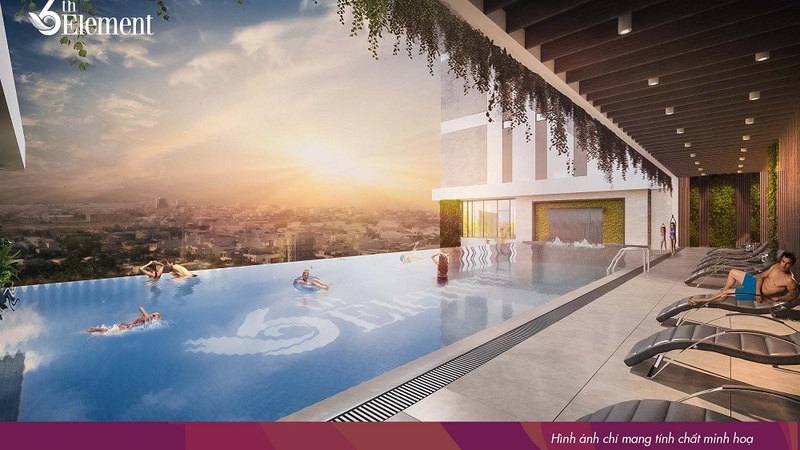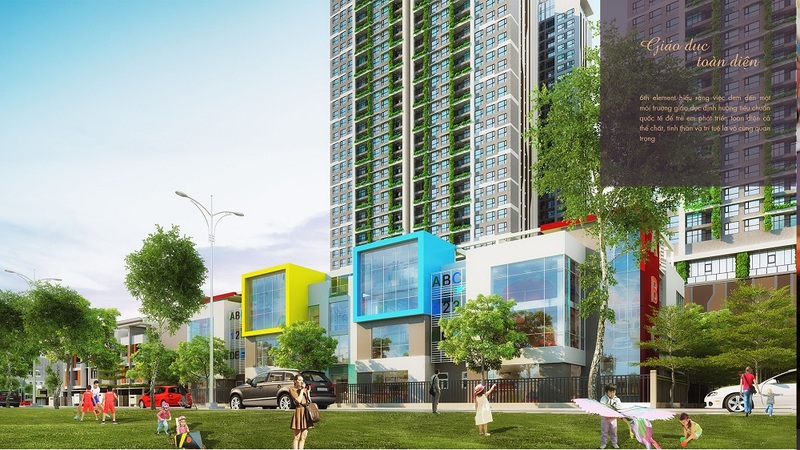 5. Investor of the 6th Element project
The investor of 6th Element project is Bac Ha Construction and Trading Joint Stock Company. As a unit operating since 2005, until now, the investor has owned a developed business system, is one of the leading and prestigious enterprises in the field of real estate, investing in project development, commercial center, luxury apartments.
With a team of experienced and visionary leaders, excellent staff, Bac Ha Construction and Trading Joint Stock Company has been affirming its reputation as well as the trust of customers in the business sector.
Customers interested in the 6th Element project can be completely assured of the project quality, construction progress as well as the legal element of the project.
More than a living space, 6th Element apartment building offers a top-notch living experience, promising to be a resort for the elite in Hanoi.
6. Contact information
Tan Long Land provides consulting services to buy 6th Element luxury apartments with reasonable prices. A team of professional consultants, enthusiastic, committed to becoming a solid and professional bridge between customers and homeowners, investors. If you have a need to find the most detailed and latest information about buying 6th Element apartment, please contact Tan Long Real Estate Floor for the best advice and support.
Hotline: 0987.745.745 or Email: hotline@bdstanlong.vn