LISTINGS OF APARTMENTS FOR RENT IN VINHOMES SYMPHONY
Vinhomes Symphony is a high-class apartment complex located in the heart of Vinhomes Riverside urban area - The urban area is considered the most livable place in the East of the Capital. Therefore, for those who do not have enough budget to rent a villa in Vinhomes Riverside,

apartments for rent in Vinhomes Symphony

is a perfect choice.
OVERVIEW OF VINHOMES SYMPHONY PROJECT
Project name: Vinhomes Symphony

Investor: Vingroup

Location: Chu Huy Man Street - Hoi Xa, Phuc Loi Ward, Long Bien District, Hanoi

Project scale: 6 apartment buildings S1 – S2 – S3 – S5 – S6A – S6B, 1 office building

Type of apartment for rent in Vinhomes Symphony: 1 - 2 - 3 bedrooms (33 - 90m2)

Time to start: 2019

Time to finish: 2020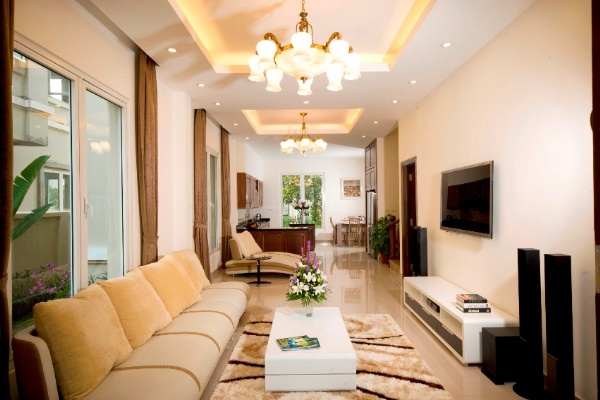 LOCATION OF VINHOMES SYMPHONY LONG BIEN APARTMENT
Vinhomes Symphony Apartment is located at the intersection of Chu Huy Man and Hoi Xa streets, Long Bien district of Vinhomes Riverside urban area. This is the most livable urban area in the East in Hanoi with a very open traffic plan, easy to connect to high-class utility areas.
Besides, from the Vinhomes Symphony project, you can easily move to the central areas of the city in just a short time such as Hoan Kiem Old Street, Times City urban area, VinUni, International School France Lycée Français Alexandre Yersin, Vinmec Hospital, Almaz Culinary and Convention Center…
Therefore, Vinhomes Symphony deserves to be the best apartment to rent in Long Bien district, Hanoi.
MODERN APARTMENT AT VINHOMES SYMPHONY HANOI
Vinhomes Symphony project has a total of 6 apartment buildings S1 - S2 - S3 - S5 - S6A - S6B with 10 to 15 floors high. In which the apartments are divided into 1-3 bedrooms with an area of ​​​​33 - 90m2.
Vinhomes Symphony Apartment is designed with a modern appearance. The interior of the apartment is also very luxurious with modern furniture and electronic equipment. The rooms are very airy and bright, making the most of the use.
Therefore, Vinhomes Symphony receives great attention from people who are looking to rent apartments in Hanoi.
GREAT UTILITIES AND SERVICES AT VINHOMES SYMPHONY
What utilities and services are available at Vinhomes Symphony apartment?
| | | |
| --- | --- | --- |
| Project entrance | Outdoor Gymnasium | Center lawn |
| Dinosaur Park Gate | Quick parking spots in the shop area | Mini soccer fields |
| Outdoor swimming pools | Resident Square | Basketball practice ground |
| Nursing grounds for the elderly | Landscape gardens | Tennis courts |
| Landscape fountains | Promenade, shopping mall square | Area Fences |
| Children's playground | Sun canopy | Flag Garden |
| Consecutive children's playgrounds | Entrance hall | Highlights landscape huts |
| Residential BBQ areas | Guard Huts | Tunnel entrance |
Tan Long Land - The trusted Agent

Real Estate in Hanoi

is committed to becoming a solid bridge between customers and investors. We provide you a wide range of Hanoi housings list, Vietnam properties for sale and for rent, and regional housing services including apartments, serviced apartments, houses, shophouses, villas, and commercial real estate, with a team of professional and enthusiastic consultants who can speak English, Korean, Chinese,... For real tours and inspections of the property or apartments for rent in Vinhomes Symphony or any real estate properties across the country - don't hesitate to contact us!