VINHOMES NEW CENTER APARTMENT FOR RENT
Vinhomes New Center - the most civilized apartment area in Ha Tinh, designed synchronously, modern architectural style brings private space, brings a modern, trendy life for future residents.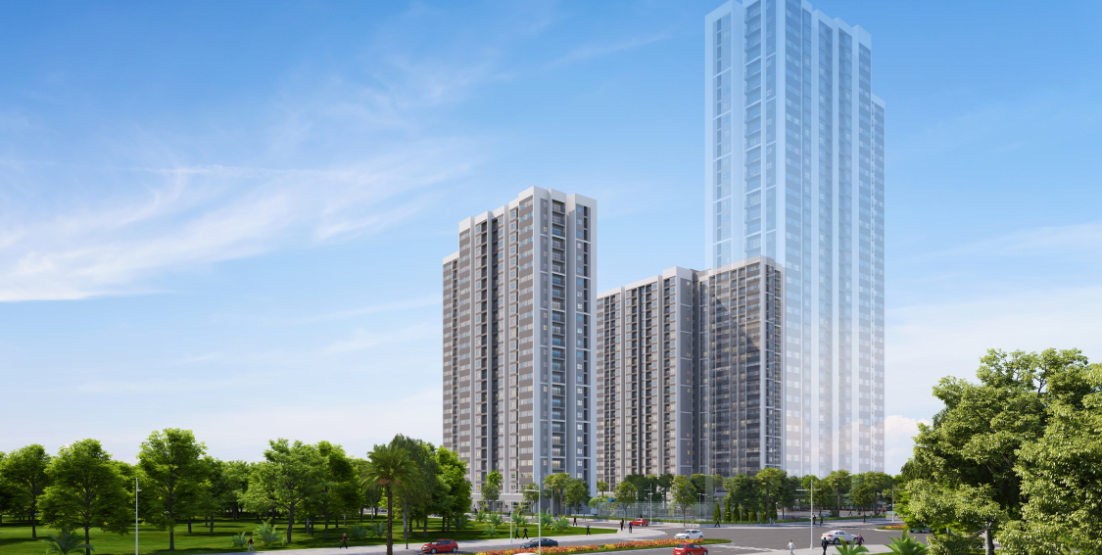 Project overview
Project name: Vinhomes New Center
Total area: 1.95ha
Location: Ham Nghi - Thach Linh - City. Ha Tinh - Ha Tinh
Type of product: 3 high-rise apartment buildings C1, C2, C3
Type of apartment: 1 - 3 bedrooms
Apartment premises:
Tower C1: 25 floors, 1st floor has 7 shophouse, 06 pre-school classes and 01 medical room
Building C2: 25 floors of apartment, 1st floor of community living room, management board and Lounge
Building C3: 35 floors apartment, about to start construction.
Apartment design
Apartment shape from studio to 3 bedrooms.
The living room, kitchen and bedroom are connected with each other, absolutely no partitions. Helping to save fuel source for lighting, large balcony welcomes natural sunlight from outside. Suitable for people living alone or bijou income newlyweds.
The apartment is designed with 1 bedroom with partition with living room, kitchen. Modern equipment helps you feel secure about quality. Large balcony windows, transparent soundproof glass let you comfortably overlook the cool outside space.
The most popular apartment type today is not only in Hanoi or Ho Chi Minh City but also in Ha Tinh. Suitable for small, newlyweds, 2 bedrooms open to wide windows with panoramic views of the city and the interior.
The apartment is suitable for many generations, airy apartments, wide view. The apartment will not be forced to affect the health of family members. Modern equipment imported from abroad.
Apartment design here rooms are quite small, but all spaces are fully utilized. There is a living space for the whole family and a private space for each member.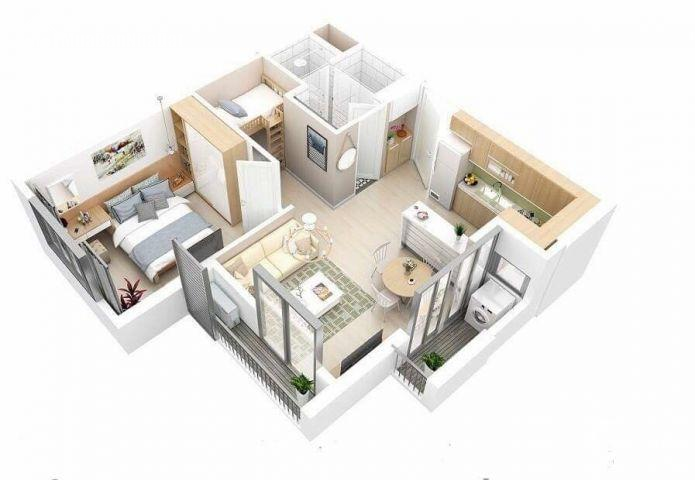 Project facilities
As the only luxury apartment project in Ha Tinh city, Vinhomes New Center has brought the miniature city here with high-end amenities such as:
Horizon Square
Outdoor pool
Sports playgrounds, creative playgrounds, stadiums, badminton, tennis, soccer, ...
BBQ garden
Walk way
Project location
Belongs to the new cultural center of Ha Tinh city, the center of Ham Nghi street. Vinhomes New Center is conveniently connected to the administrative center of the city and neighboring provinces.
Vincom Plaza Ha Tinh, the city administrative center.
Vinpearl land in Vinpearl Ocean Villas only takes 20 minutes.
City bus station: 1km
Vinpearl Discovery Hotel, Vinpearl City Hotel
Benefits from Vinhomes New Center apartments
A cohesive community of residents: this is the convergence of high-income classes, merchants and workers in Ha Tinh, so customers will have the opportunity to become citizens of the elite, to interact, and learn.
Luxurious living space: inheriting and upgrading from Vinhomes projects across the country has contributed to creating Vinhomes New Center today.
Potential assets: a 142-hectare complex including schools, hospitals in the area. Big companies are gradually developing and establishing companies here.
Investor
Vinhomes Group was established in Ukraine from 1993 to present. With a broad vision, Vingroup has focused on investing in the real estate sector with two major brands, Vincom and Vinpearl.
In 2012, two major brands merged together to form Vingroup today and focus on developing many major brands such as: Vinhomes, vincom, vinmec, vinschool, vinpro, vinmart, vinpearl, vineco, vinfa, almaz, .. ..
Success beyond Vinhomes New Center also includes: Vinhomes Times City, Vinhomes Riverside Symphony, Vinhomes Royal City outside Hanoi. Vinhomes Central Park, Vinhomes Golden River, Vinhomes Dong Khoi in the city in Ho Chi Minh.
Contact information
Tan Long Land is providing Vinhomes New Center rental consulting services in beautiful locations with reasonable prices. A team of professional consultants, enthusiastic, committed to becoming a solid and professional bridge between customers and homeowners, investors. If you have a need to find detailed and latest information about apartment rental Vinhomes New Center, please contact directly to Tan Long Real Estate Floor for advice and best support. .
Hotline: 0987.745.745 or Email: hotline@bdstanlong.vn
Using Area (m2)

Bedroom

Bathroom

Price