Apartments for rent in Sunshine Crystal River - Best deals this year
Apartments for rent in Sunshine Crystal River are giving foreign communities and families the to live in the perfect place in the Western capital. Also, many Hanoians choose to rent rather than buy, but they still need to keep their well-being style. Sunshine Crystal River apartments offer the best self-sufficient lifestyle and modern features for easy living.
General information on apartments for rent in Sunshine Crystal River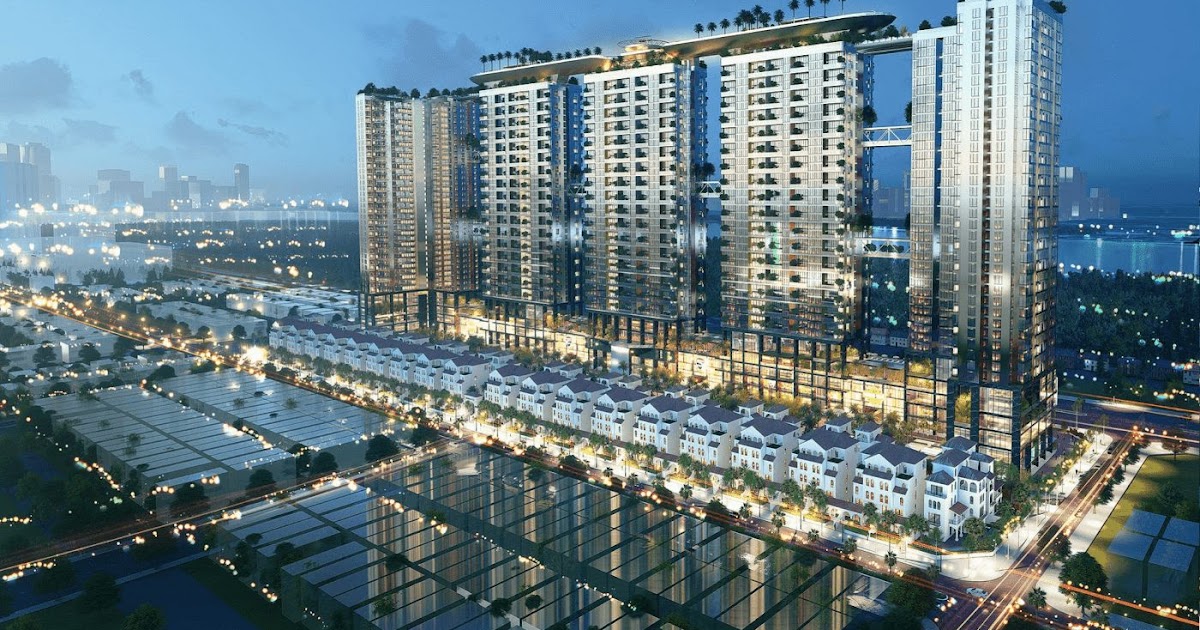 Project name:

Sunshine Crystal River

Developer: Sunshine Group

Total investment: 3,500 billion VND

Position: Located in Ciputra - Nam Thang Long, Hanoi

The density of the building: 30%

Number of buildings: Five 40-floor buildings

Type of property products: Luxury apartments
Location of apartments for rent in Sunshine Crystal River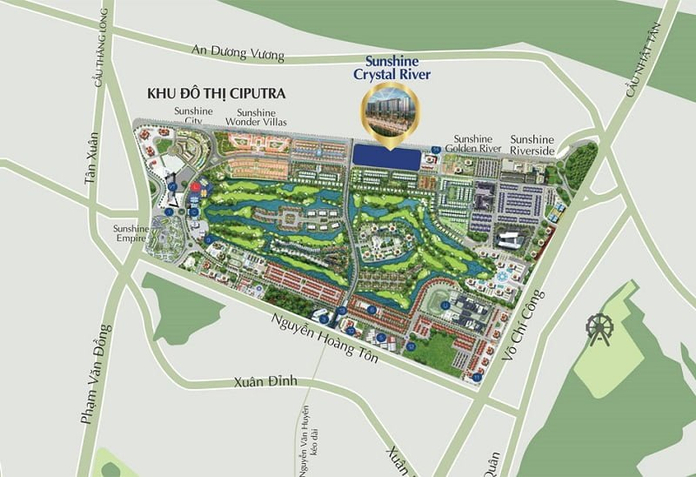 Sunshine Crystal River is at Lot CT – 02A, in Ciputra urban area, Nam Thang Long street, Phu Thuong ward, Tay Ho district, Hanoi capital. Oct 9, 2021.
Sunshine Crystal River is located at South Thang Long Boulevard and is surrounded by a network of major roads the West of the capital: Pham Van Dong, Nhat Tan Bridge, Metro Railway No. 2 Nam Thang Long, Tran Hung Dao, Nguyen Van Huyen, Hoang Hoa Tham.
With synchronous and complete transport infrastructure, residents from the project easily connect to prominent places in Tay Ho Tay area such as:
- 5 minutes to Tay Ho

- 10 minutes to Hoan Kiem Lake

- About 2 minutes to West Lake Water Park

- About 2 minutes to UNIS International School

- In addition, from the project location, it is easy to -move to many neighboring areas such as Ba Dinh District, Hoan Kiem District, Noi Bai Airport.
Sunshine Crystal River apartments for rent - Luxury design
Each apartment in Sunshine Crystal River is designed in SkyVillas to create a sense of "resort-living style" in their homes. The 44-level building features 954 apartments, including two- and three-bedroom designs and two whole-floor penthouses. Sunshine Crystal River apartments for rent offer sweeping views of Westlake and the inner city. The apartments have close to 3-meter-high ceilings, and the penthouses have 4-meter-high ceilings, while extensive winter gardens and an abundance of glass creates a great sense of light and space. So from any place in the home, like the bedroom, sofa, and bathtub to the kitchen, owners can capture the breathtaking views.
Standing behind the values and Sunshine Group brand's spirit, customers are known for cultivating the best sustainable design and architecture, with extraordinary comfort and an unrivaled level of service in Sunshine Riverside apartments.
High-class internal amenities in Sunshine Crystal River
Utilities – Interior Landscape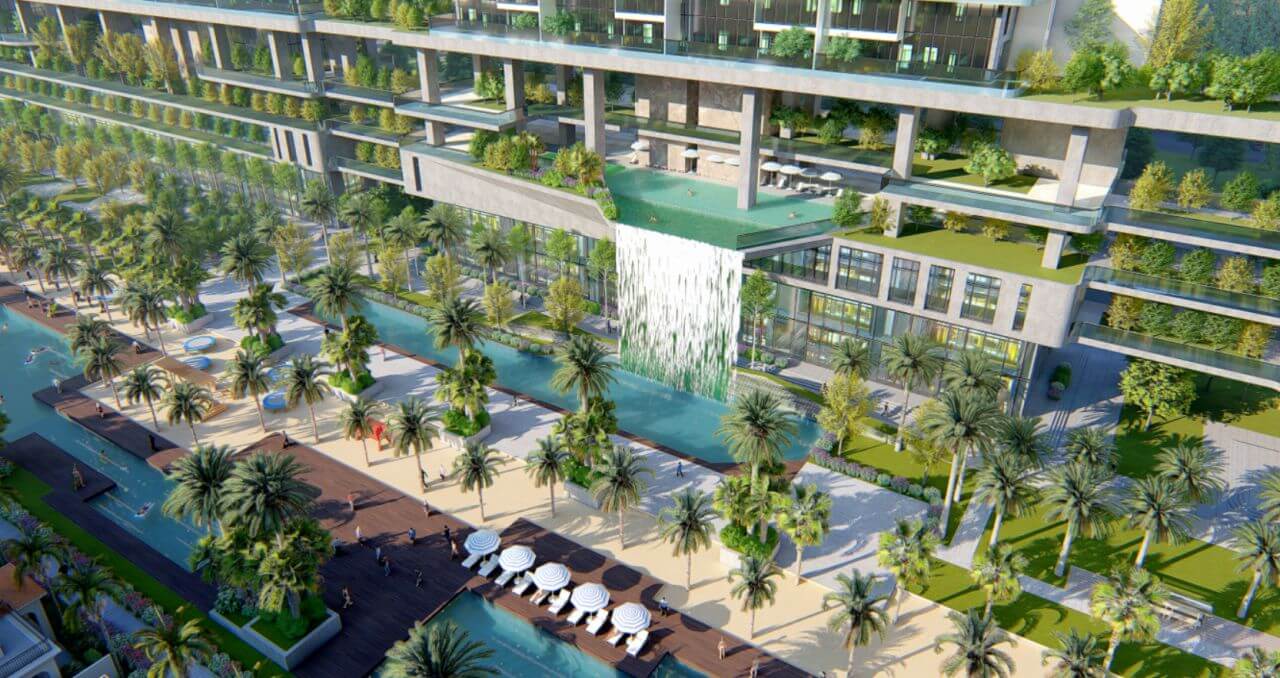 1. Tropical Style BUNGALOW
2. Sand Beach, Sea Lake, Salt Lake
3. Small Landscape Trees
4. Garden BBQ
5. Relaxing footrest hut
6. Beach Walk
7. Ship Model
8. Sand Beach Sunbathing
9. Resting hut to play chess
10. Pebble Foot Massage
11. Pet Garden
12. Planetarium – Science Club
13. Beach Yoga Club
14. Sunbathing deck
15. Four Seasons Garden
16. Castle Model – Entertainment
17. Slides
18. Tropical Flower Garden
Utilities – Trade-in services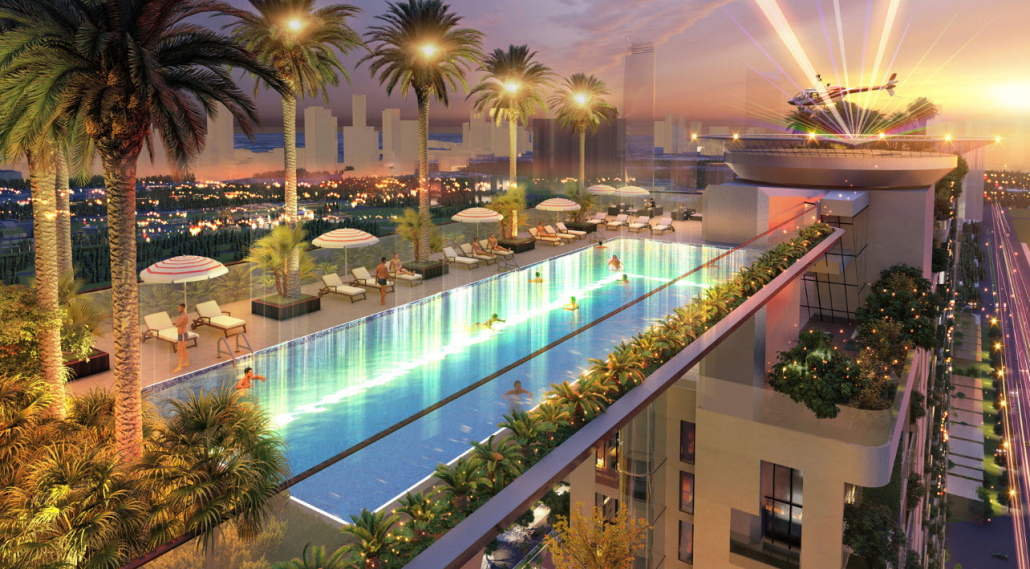 1. S-School
2. Community Room
3. Supermarkets sell nutritious food
4. Zen shop/Tea ceremony
5. 4 seasons swimming pool
6. Yoga Club
7. Cigar lounge/ Business Coffee
8. Screen Golf 3D/ Billards
9. S-Mart
10. Vegetarian Restaurant
11. Nutritious food store
12. Asian/Japanese restaurant
13. Gym Club/ Fitness Center
Utilities – Commercial (ROOFTOP)

1. Japanese Garden
2. Residents Promenade
3. Sky Bar
4. Panorama swimming pool
5. Rooftop Cafe – Pool Bar
6. High-class restaurant
7. Relaxing footrest chair
8. Miniature flower garden
To find out more or organize an inspection, visit bdstanlong.com or contact Tan Long Sales Department through the hotline: 0986 720 720.
Read more: Apartments for rent in Sunshine Golden River
Apartments for rent in Sunshine Garden
Data coming soon!