APARTMENT FOR RENT SUN GRAND CITY ANCORA
Sun Grand City Ancora is a brand, living class and above all a project that Sun group wants to bring to Hanoi residents a modern and comfortable space in the heart of the capital.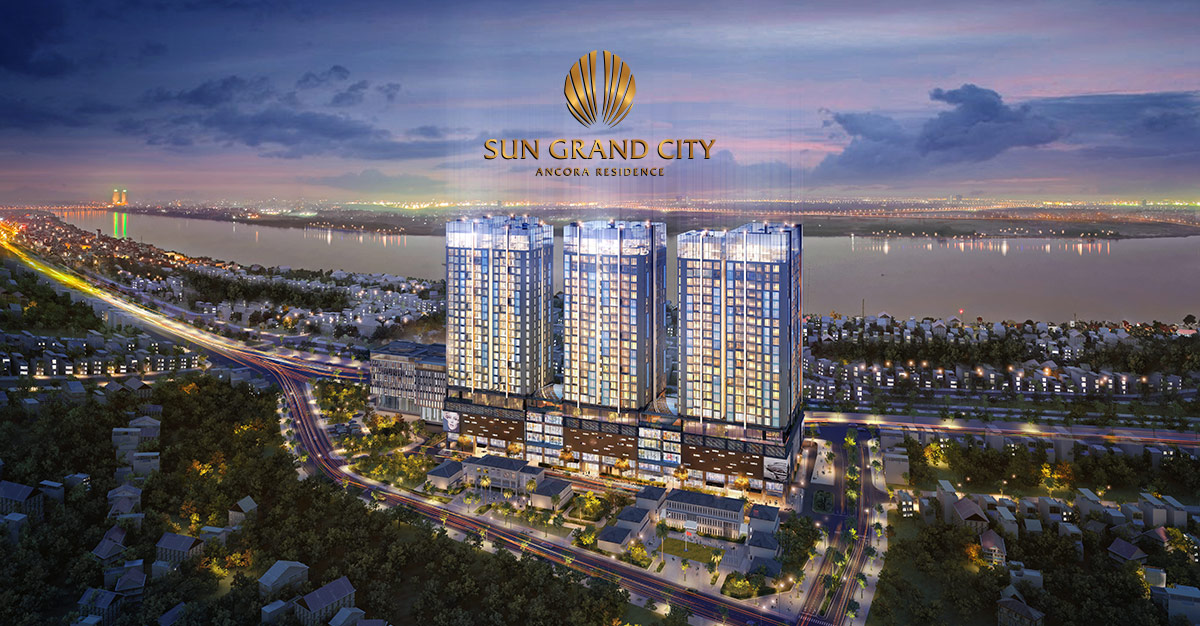 PROJECT LOCATION
The rare remaining central location in Hai Ba Trung district, with one side of the romantic Red River, the other side of green space, the project is like a small green oasis bringing nature to Hanoi. Converging 3 elements of sand wall "the most near-sighted - near-myopia - three-near-highway" (ranked first is the house near the market - the second is the house next to the river - third is near the big road) will have good energy and happy life for residents.
The project is only 200m from Sword Lake, 6 minutes from the Opera House, close to major central streets such as Hue Street, Trang Tien, Ba Trieu, ... the national frontline central hospital systems: Institute K, Institute of Obstetrics and Gynecology, Viet Duc Institute, Polyclinic Institute, famous traditional markets: Cho Gioi grand market or shopping malls likes Vincom Ba Trieu, Trang Tien plaza, Times Mega mall, … Major universities: University of Science and Polytechnique, National Economics University, Architecture & Construction University, Hanoi Medical University, ... Hanoi Opera House, Ly Thai To Flower Garden.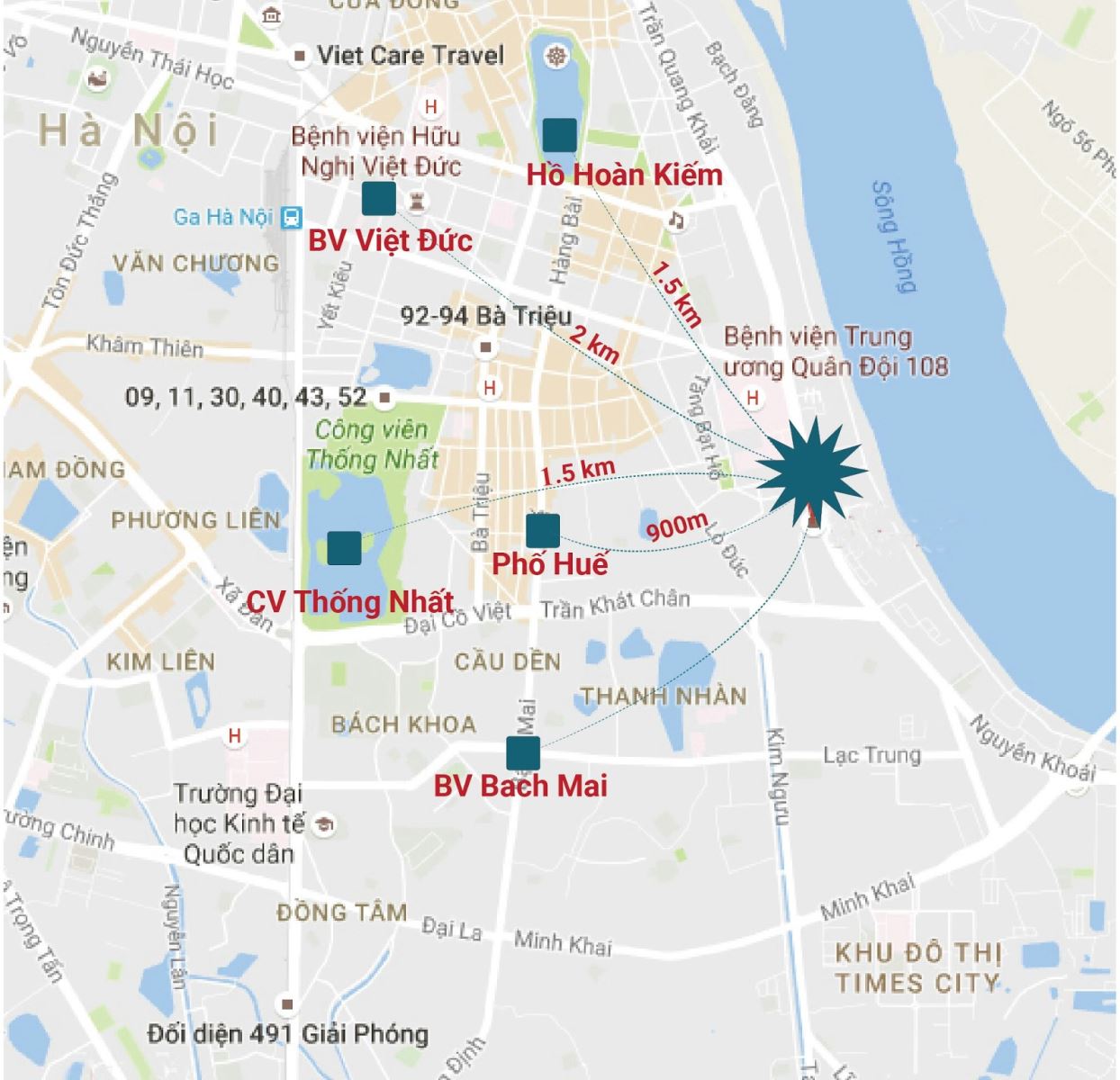 PROJECT DESIGN
The generous design from the talented designer DarkHorse Architecture to build a green open space at each apartment in every angle. With a warm classical atmosphere with comfortable yellow lights, most of the interior is simple, but still elegant and modern.
Landscape design: this is the biggest highlight in the project of multi-storey plaza system separating between the entertainment space and the internal traffic system of 3M standard, the square space is large enough and full of fresh air.
PROJECT FACILITIES
Rich facilities with wide utility space completely connected to bring residents a space full of amenities from famous brands in the world such as CGV, Starbucks, ... from the first floor. - 5th floor of commercial center, 6th floor, swimming pool, gym, spa, ... vegetation, aquatic waterfalls, interactive fountains, event halls, walking paths, Landscape walls, restaurants, supermarkets, retail stores, schools, ...
Private spa area: providing beauty care services, especially where ladies can dispel fatigue and stress.
In terms of infrastructure and connectivity, this region is considered a closed city because of a synchronous system of facilities that brings peace of mind to life. Cooperating with prestigious designers from many countries around the world Sun group creates a high-class, different project that completely serves the elite in Hanoi.
Very close to the hospital systems, schools, ... interesting experience for homeowners to watch the sunset on the Red River every afternoon, feel the bustling nightlife of the city.
24/7 security system, professional security and management systems.
PROJECT PLANNING
With a total planned area of ​​up to 12,304m2, construction density of 38%, a large number of 679 apartments in three 25-storey buildings, 5 floors are shophouse and commercial center with diverse design from 2-5 bedrooms.
Sun Grand City Ancora is located next to the Old Quarter of a thousand years with outstanding advantages in traffic, convenient to go to the city or to the suburbs, residents here will enjoy the full life of the Old Quarter with the distance or natural wind from the Red River.
CONTACT INFORMATION
Contact us Tan Long Property Company to get information about the apartment to buy and sell as quickly and accurately as possible.
Hotline: 0987.745.745
Email: hotline@bdstanlong.vn
Address: 39B Xuan Dieu, Tay Ho, Hanoi.
Data coming soon!