HOANG THANH PEARL
Register to sell the project
OVERVIEW OF HOANG THANH PEARL PROJECT
The investor, Hanoi Electrical Materials and Transformer Manufacturing Joint Stock Company, officially launched the Hoang Thanh Pearl project located on Nguyen Van Giap street with preferential prices and many attractive sales policies.
Hoang Thanh Pearl is a project of adjacent complexes, Shophouses and high-class apartments under Hoang Thanh brand, with the criterion of bringing a modern mark, sophisticated architecture and a chain of luxury living facilities, the investor Hoang Thanh Pearl has put on the urban area the most impressive and unique designs dedicated to the future residents of this happy "empire".
Hoang Thanh Pearl was built with the orientation to bring convenience, luxury and class to customers. The apartments ensure ventilation and modernity but still optimize the use and all apartments are filled with natural light, Hoang Thanh Pearl will bring residents comfort after hours. Stressful work will ensure a "place of peace and happiness" for residents living here.
OVERVIEW OF HOANG THANH PEARL CAU DIEN PROJECT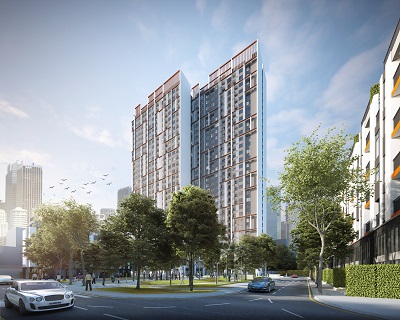 - Project name: Hoang Thanh Pearl
- Project location: No. 55 Nguyen Van Giap Street, Cau Dien Ward, Nam Tu Liem District, Hanoi
- Investor: Hanoi Transformer and Electrical Materials Manufacturing Joint Stock Company
- Project land area: 14,786 m2
- Building density: 29.7%
- Product type: Apartment & Shophouse
- Project scale: 01 apartment building with 30 floors with 334 apartments and 25 shophouses
- Form of ownership: Long-term pink book
- Selling price: Updating....
- Distributor: Tan Long Land
- Website: https://bdstanlong.com/apartment-buildings-in-hanoi/hoang-thanh-pearl/
LOCATION OF HOANG THANH PEARL APARTMENT
Hoang Thanh Pearl project is located at 55 K2 Nguyen Van Giap Street, Cau Dien Ward, Nam Tu Liem District, Hanoi City. This is a new urban area, and is the center of many arterial roads such as Le Quang Dao, Ring Road 3, Me Tri Street, Pham Hung Street, etc.
Hoang Thanh Pearl Apartment is located at the western gateway of Hanoi with the potential to increase value in the future, located in the new downtown area of Hanoi city with many important ministries and agencies.
Hoang Thanh Pearl Cau Dien is located right on the arterial traffic routes of the capital: Ho Tung Mau street with Nhon elevated railway line - Hanoi station and Pham Hung street running through the city, connecting with ring road 3 and Le Duc Tho Street. Residents here can easily connect to the external utility system and move to the city center in the most convenient way.
Regional link of Hoang Thanh Pearl project Nguyen Van Giap Cau Dien: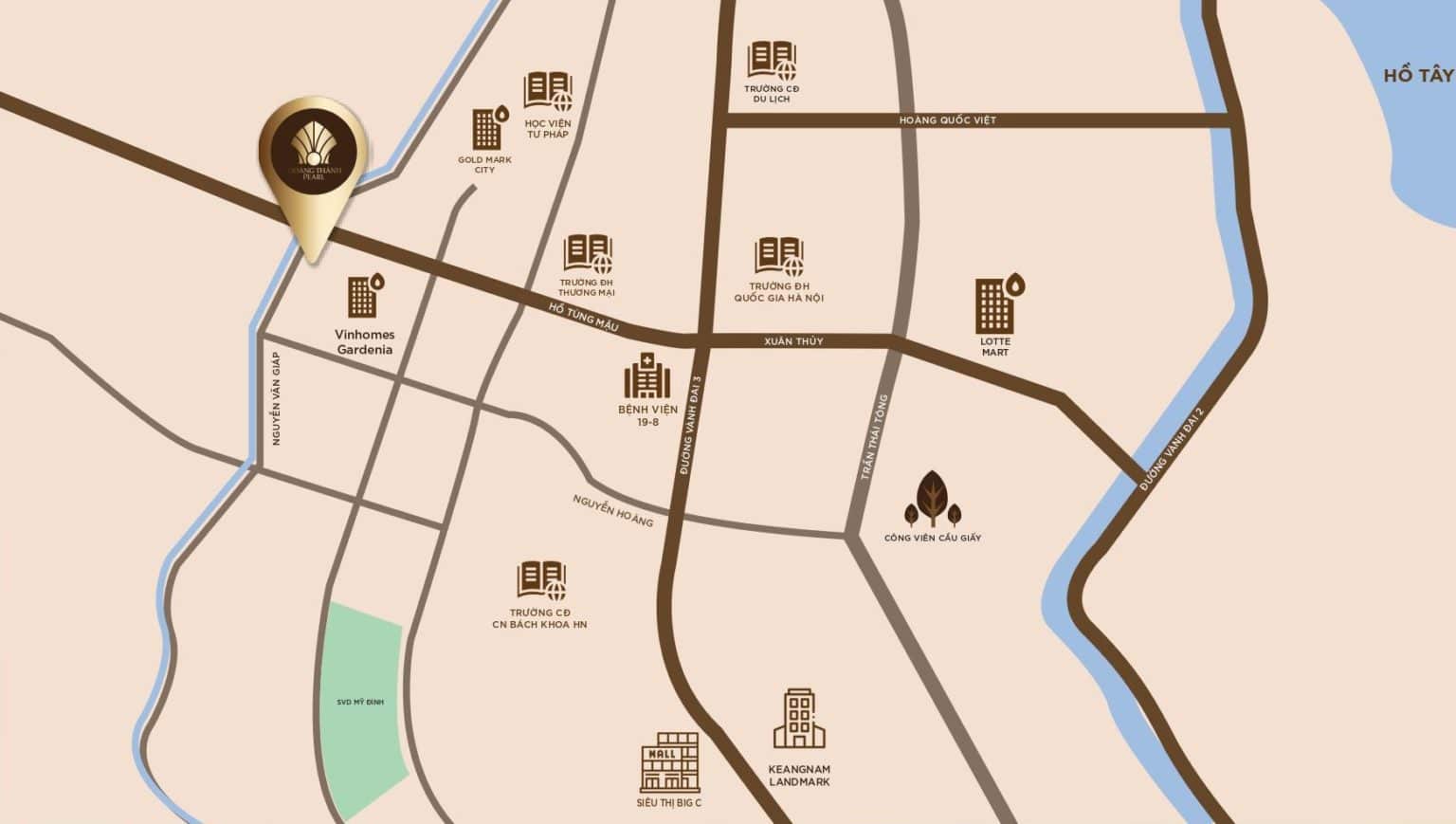 - 2km is to My Dinh bus station
- 650m is to Vietnam Australia International School (VAS)
- 650m to Doan Thi Diem Primary School
- 1.5km is to University of Commerce
- 1.2km to Hanoi National University
- 700m to Hospital 198
- 3km is to the Central Institute of Hematology
- 1.5km is to the Ministry of Foreign Affairs
- 3.3km to National Convention Center
- 3.2km to JM MARRIOTT Hanoi Hotel
FLOOR PLAN OF HOANG THANH PEARL APARTMENT PROJECT
Hoang Thanh Pearl Nguyen Van Giap project was built on an area of 14.786 sqm, including 01 30-storey apartment building with 334 luxury apartments and 25 commercial shophouses.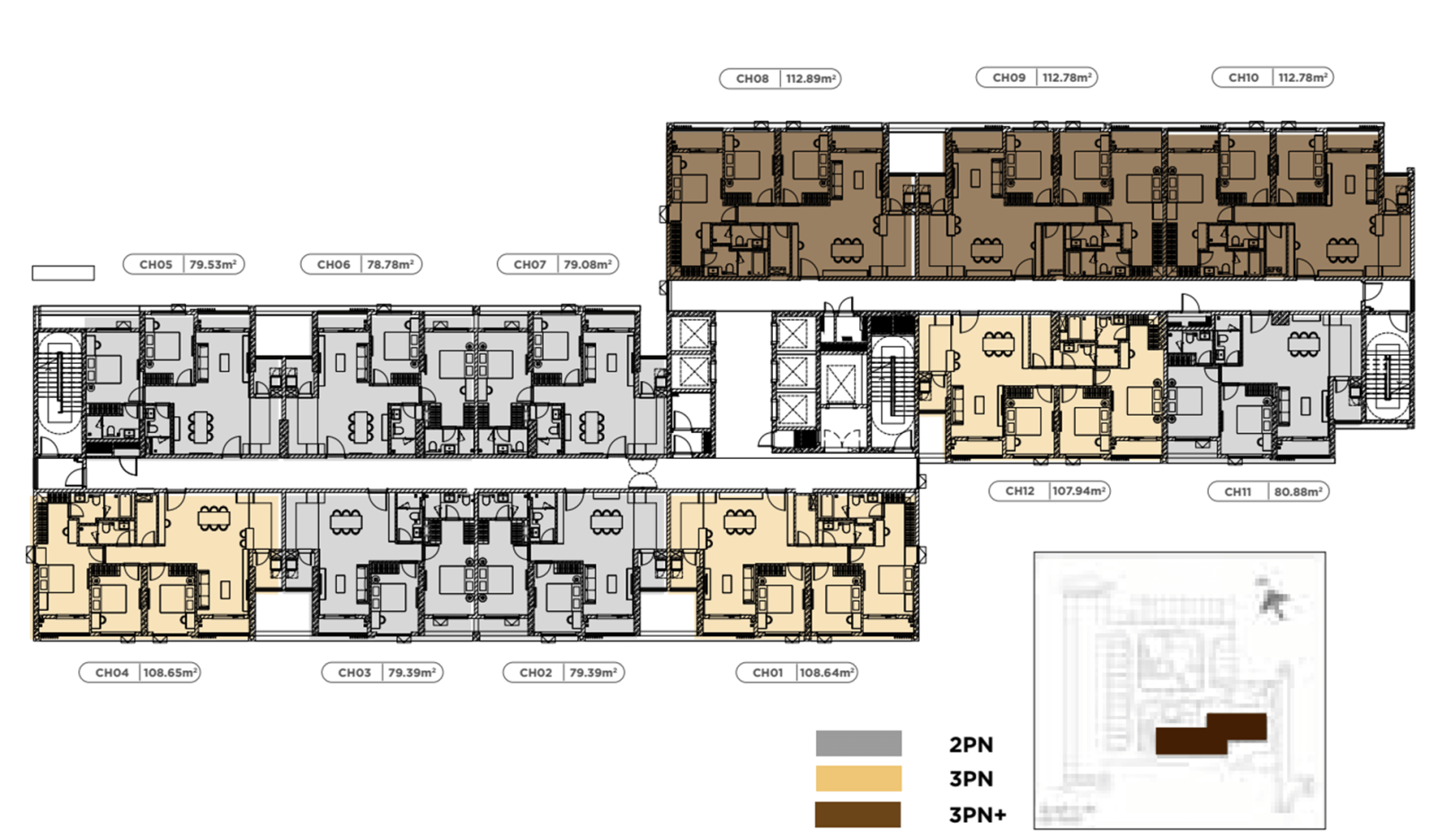 Floor plan of Hoang Thanh Pearl Apartment Project
Hoang Thanh Pearl Apartment project is designed with the trend of the era in the talented modern style of the world's leading architects, combining delicate classical oriental lines to make the most of light and natural wind to each room.
With the goal of bringing customers a new living space, with a separate style. But still fully meet the daily needs of the people. The special thing in the design of the entire project is always interested in feng shui. Because feng shui greatly affects the health and fortune of the family.
In particular, the investor also gives customers the right to decide each interior equipment for the apartment. You can manually choose each thing for yourself from style, color to price, in accordance with aesthetics, feng shui, usage needs and on the basis of permissible technical conditions.
APARTMENT DESIGN OF HOANG THANH PEARL PROJECT
Hoang Thanh Pearl floor plan with only 12 apartments on one floor with 5 elevators, vertical traffic has also become more convenient than ever. Apartments' design with diverse areas from 79m2 to 113m2 from 2 to 3 bedrooms with 2 balconies to make the most of natural light.
Each Hoang Thanh Pearl apartment is equipped with furniture and equipment from the most luxurious brands. Every element of the arrangement in the apartment is meticulously elaborated to pamper the senses of the sophisticated owners. Hoang Thanh Pearl has a total of 334 luxury apartments that promise to bring the happiest homes to residents here.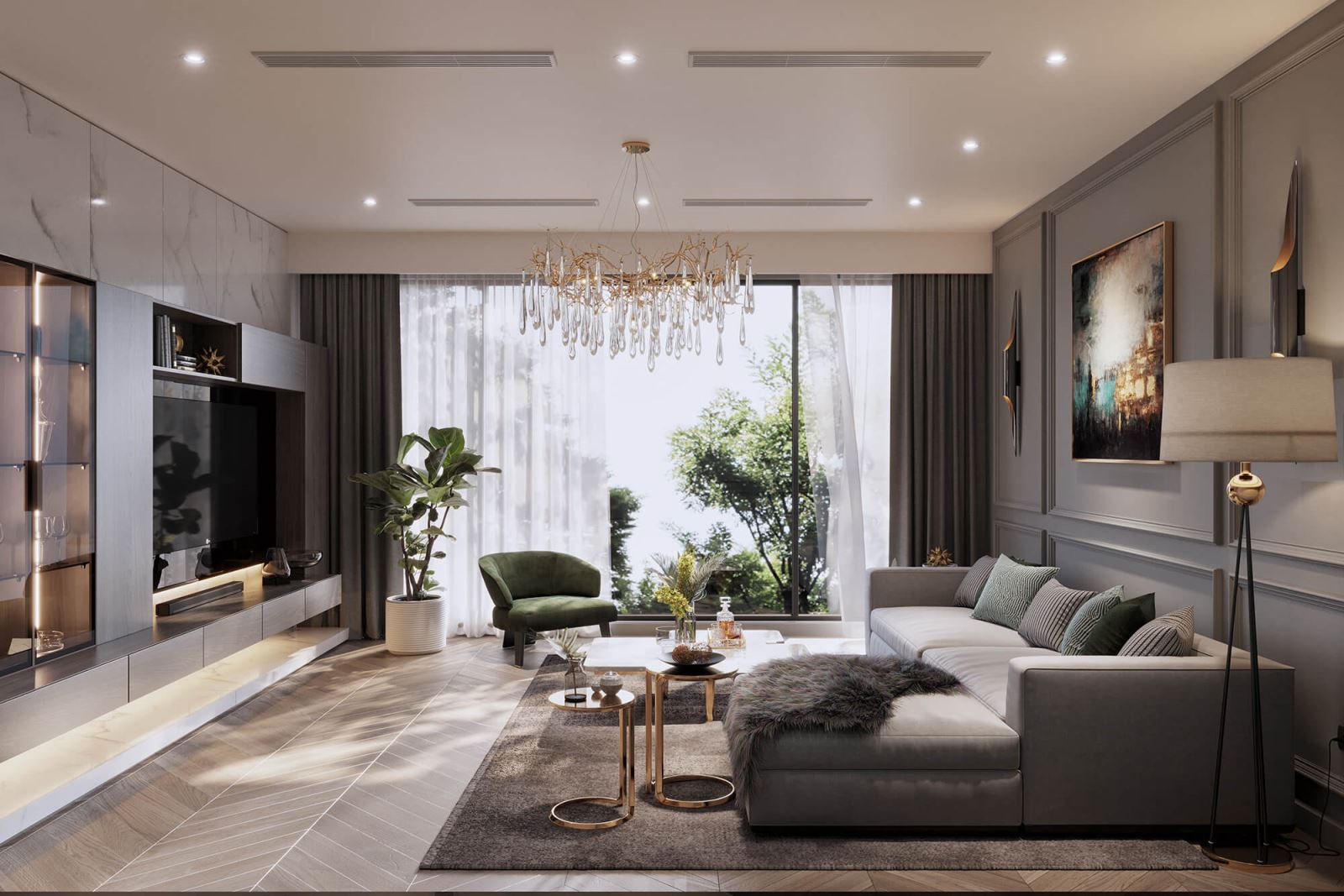 Living room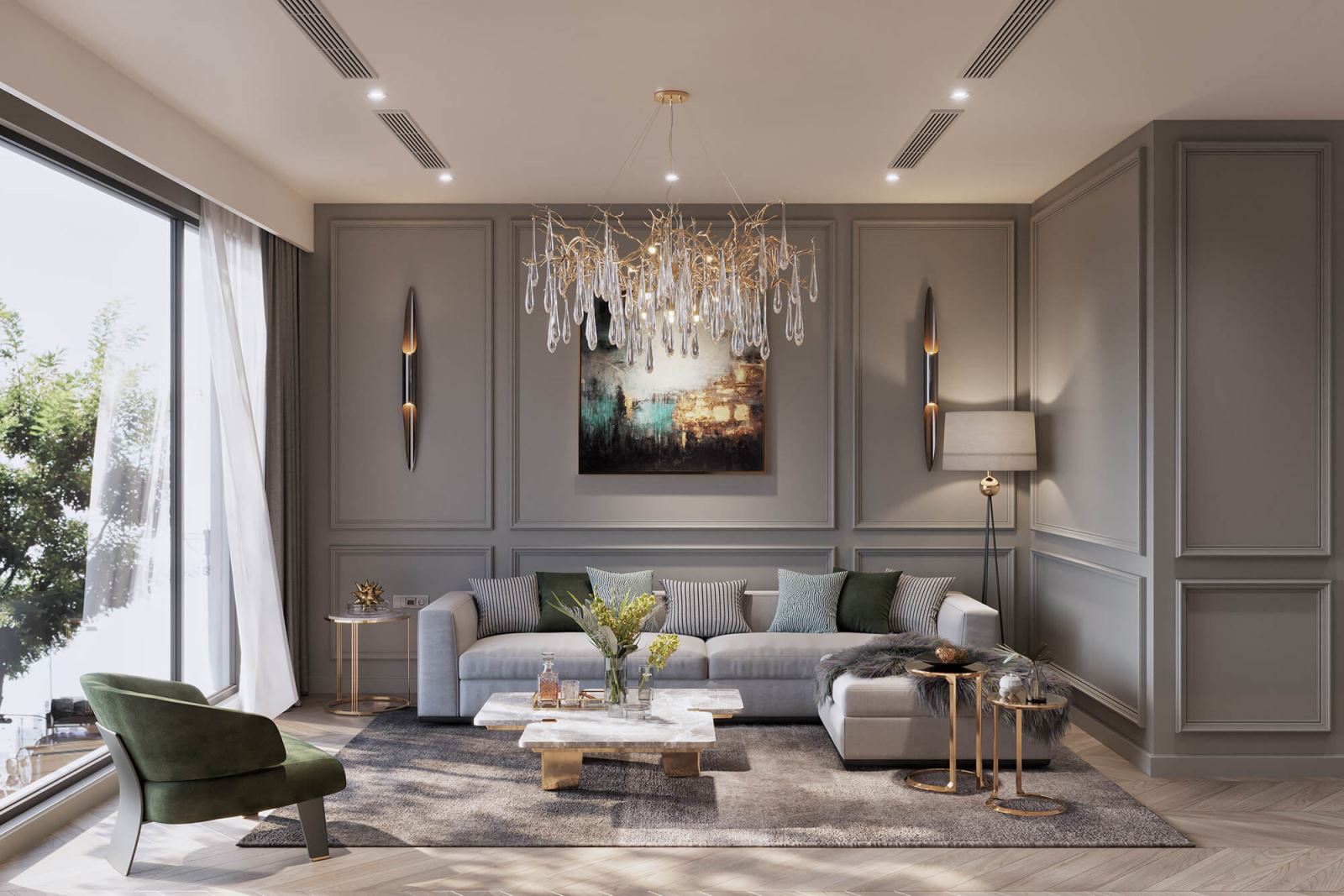 Living room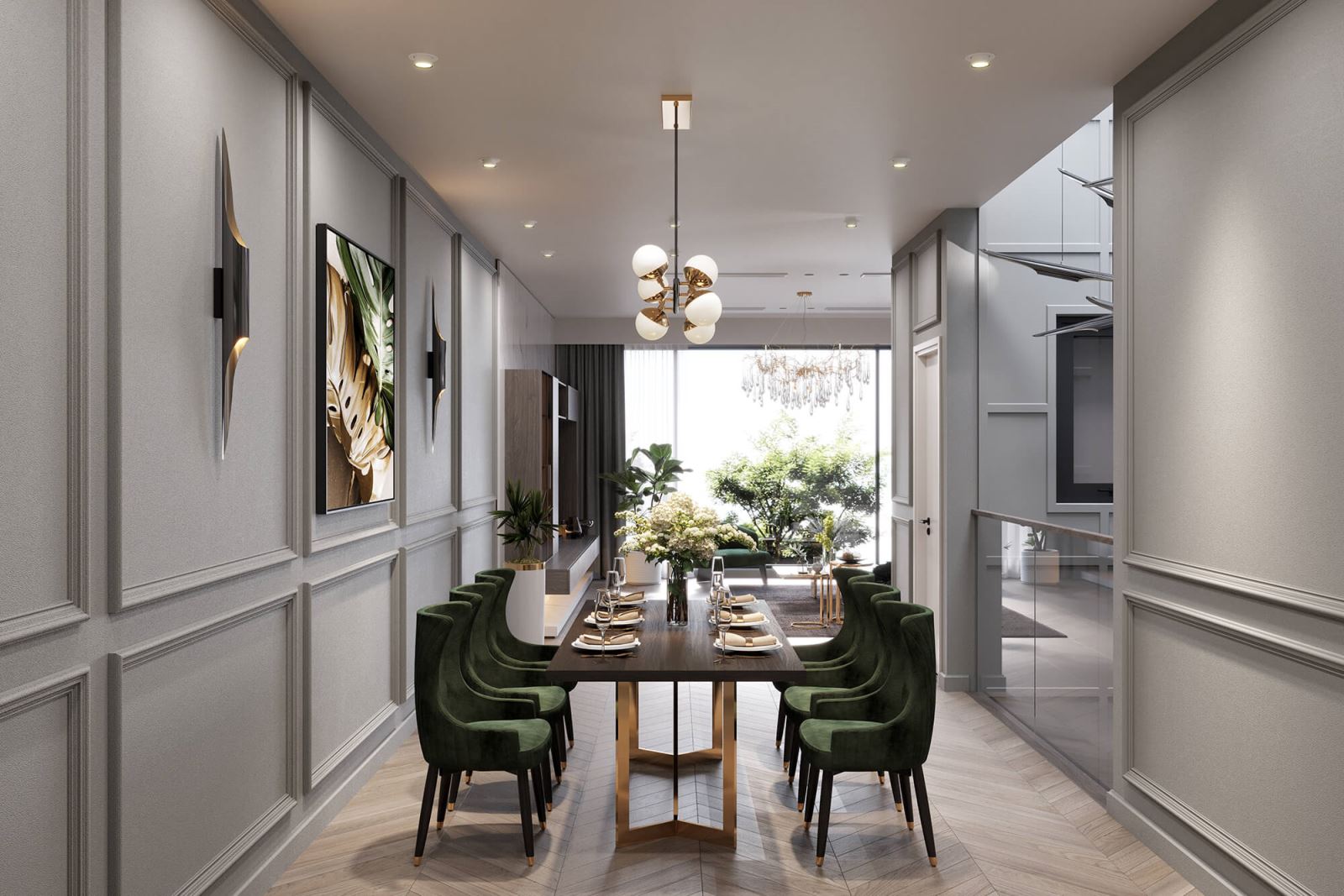 Dining room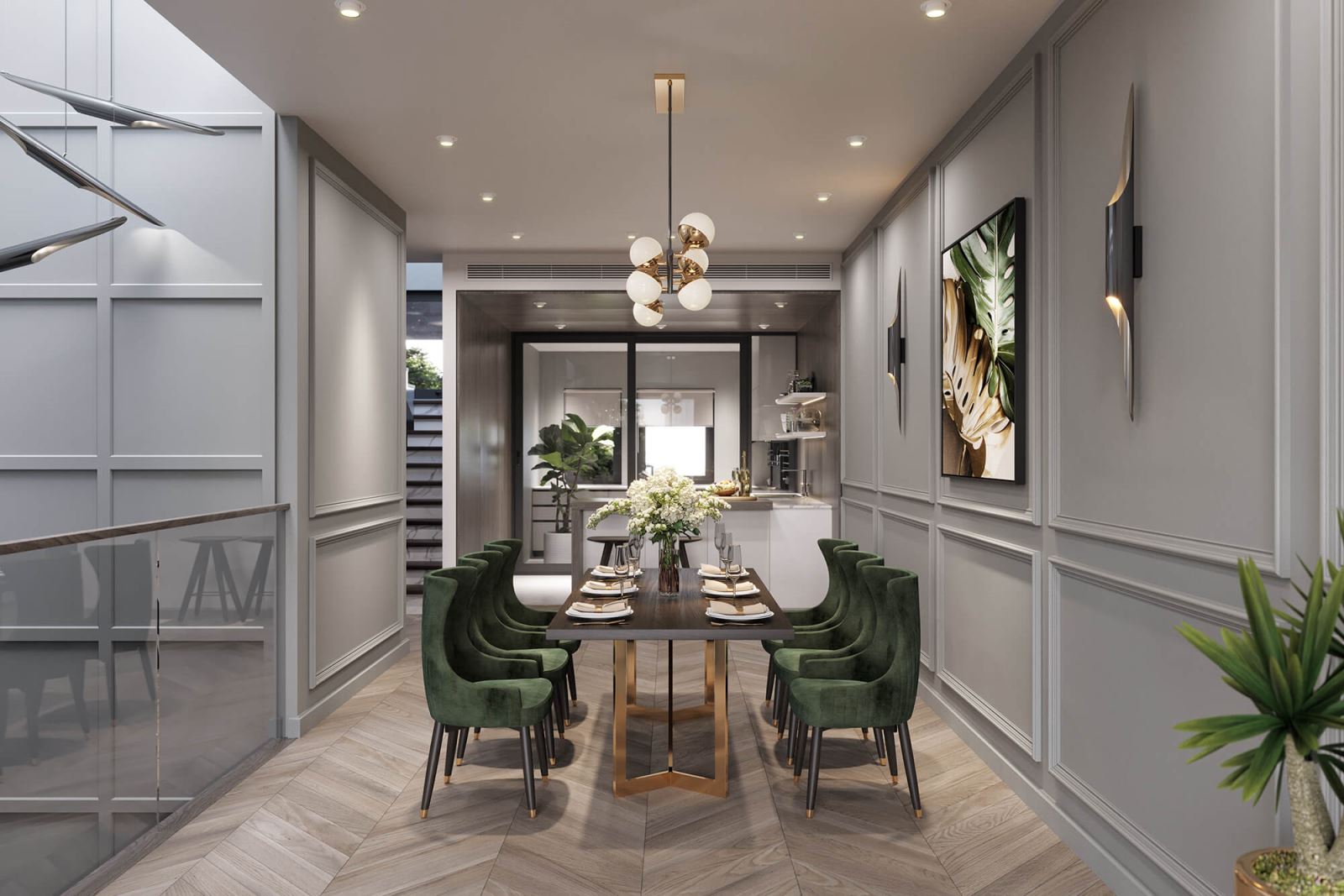 Dining room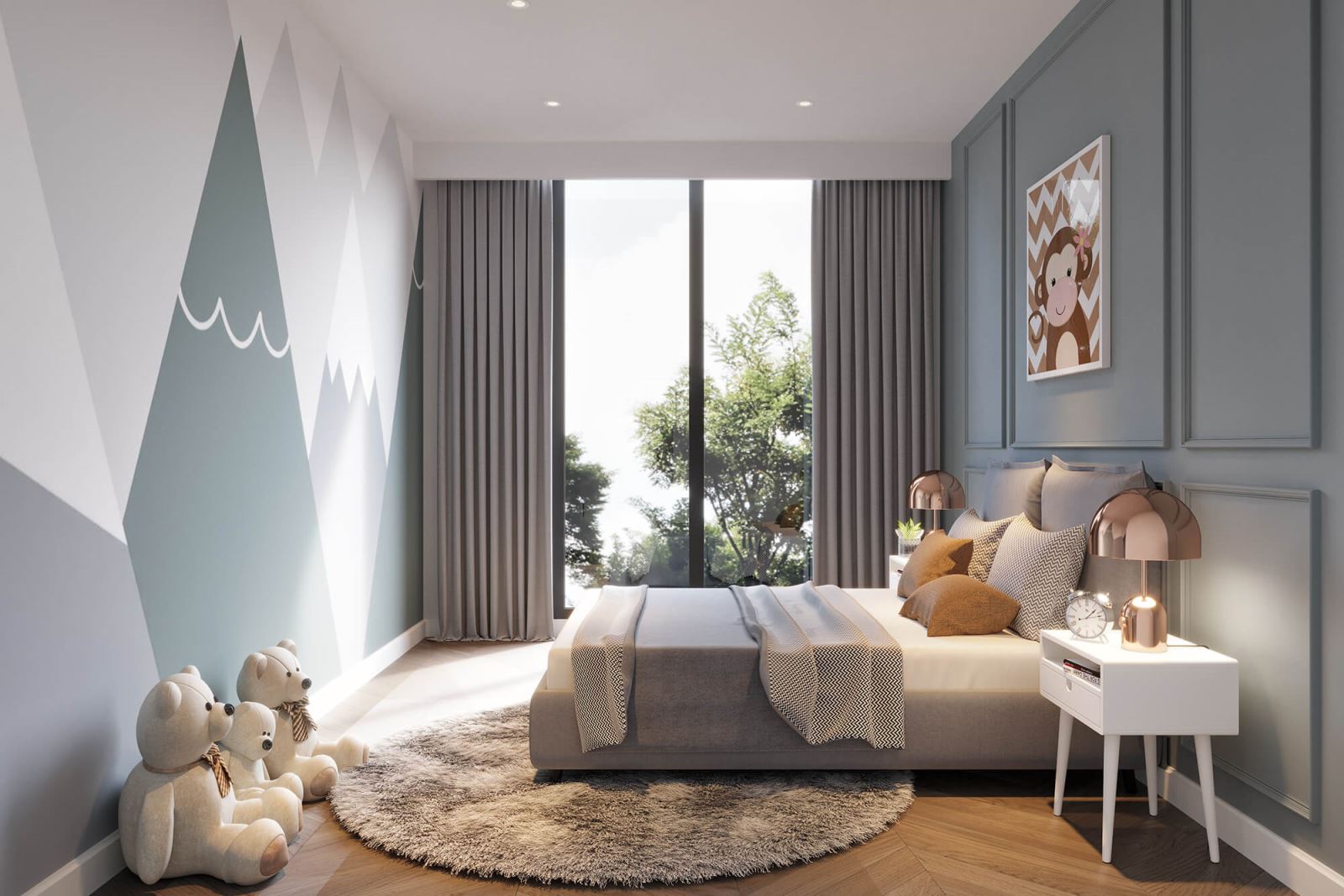 Bedroom
Reasonable apartment design, towards the optimal living space in each apartment. If previous high-end apartment projects often came with large apartment areas, in apartments, the apartments have a moderate flexible area, creating a cozy living space for modern families.
UTILITIES OF HOANG THANH PEARL CAU DIEN PROJECT
Hoang Thanh Pearl My Dinh Apartment spends most of the space for landscape and utility space, the project is equipped with a diverse and synchronous chain of utility services with a smart management and operation system, creating the most authentic life experiences.
Hoang Thanh Pearl Nguyen Van Giap apartment building owns many facilities at the doorstep such as: a modern reception hall with high-class customer service, gym, sports area, children's play area, outdoor bbq, walking garden... and enjoy the area's modern infrastructure system such as schools, hospitals, supermarkets, restaurants, elevated railway lines... easily accessible and connected everywhere.
Utilities of Hoang Thanh Pearl Cau Dien project
| | |
| --- | --- |
| Pearl Shining Park | Gym – Yoga |
| Multicolored Pearls Light Hall | Outdoor play area |
| Community room | International Kindergarten |
| Library room | Clinic - pharmacy |
| Central stage | High-class cuisine restaurant |
| Shopping mall | Outdoor cafe |
| Swimming pool | Smart parking tunnel |
| Welcoming lobby | 3-layer security system |
| Spa beauty care | |
Hoang Thanh Pearl Apartment is expected to create a new standard of comfortable living space, giving residents a fresh and different living experience when all physical and spiritual needs for a beautiful life are met at the doorstep at a reasonable price along with luxurious amenities.
Project location
Project support

PROJECT LINK
Project / news project
Projects in the same area