THE SUMMIT BUILDING 216 TRAN DUY HUNG
Register to sell the project
INFORMATION ABOUT SUMMIT 216 PROJECT
The Summit 216 is a complex of offices, high-class apartments, and commercial centers located at 216 Tran Duy Hung Street, Cau Giay District, Hanoi. The project is located opposite Hanoi - Amsterdam High School for the Gifted and 4.75 km from the administrative center of Hanoi's capital to the southwest.
INFORMATION ABOUT SUMMIT 216 PROJECT
Total project area: 2,373 m2
Construction area: 1,186.5 m2
Building density: 50%
Total construction floor area: 52,217.5 m2
The floor area of ​​the floating floor: is 41,527.5 m2

Tunnel area: 10,690 m2
Number of apartments with an area from 86.4 m2 to 145.4 m2: 288 apartments
Floating floor: 35 floors
Basement: 4 floors including 1 mezzanine

Commercial podium: Floor 1 - 3

High-class apartment block: 4th floor - 35
Number of basements: 5 floors
Basement with 4 parking functions: 2,373 m2

Basement with 3 parking functions: 2,373 m2

Basement with 2 parking functions: 2,373 m2

Mezzanine basement with parking function: 1,198 m2

Basement 1 commercial and service function: 2,373 m2
PRIME LOCATION OF SUMMIT 216 APARTMENT PROJECT
Located at 216 Tran Duy Hung, Trung Hoa, Cau Giay, Hanoi, the prime area is likened to the "Heart of the Capital" where energy, prosperity, and fortune converge.
Apartment project 216 Tran Duy Hung is the focal point, a new landscape symbol in the west of Vietnam's capital - "the administrative and political center" - which possesses modern infrastructure as well as leading development potential country. Residents of Summit 216 Tran Duy Hung apartment building only take:
2 minute's walk to Big C, Grand Plaza.

5 minutes to Vincom Nguyen Chi Thanh, National Center.

10 minutes to Lotte, Lang Ha.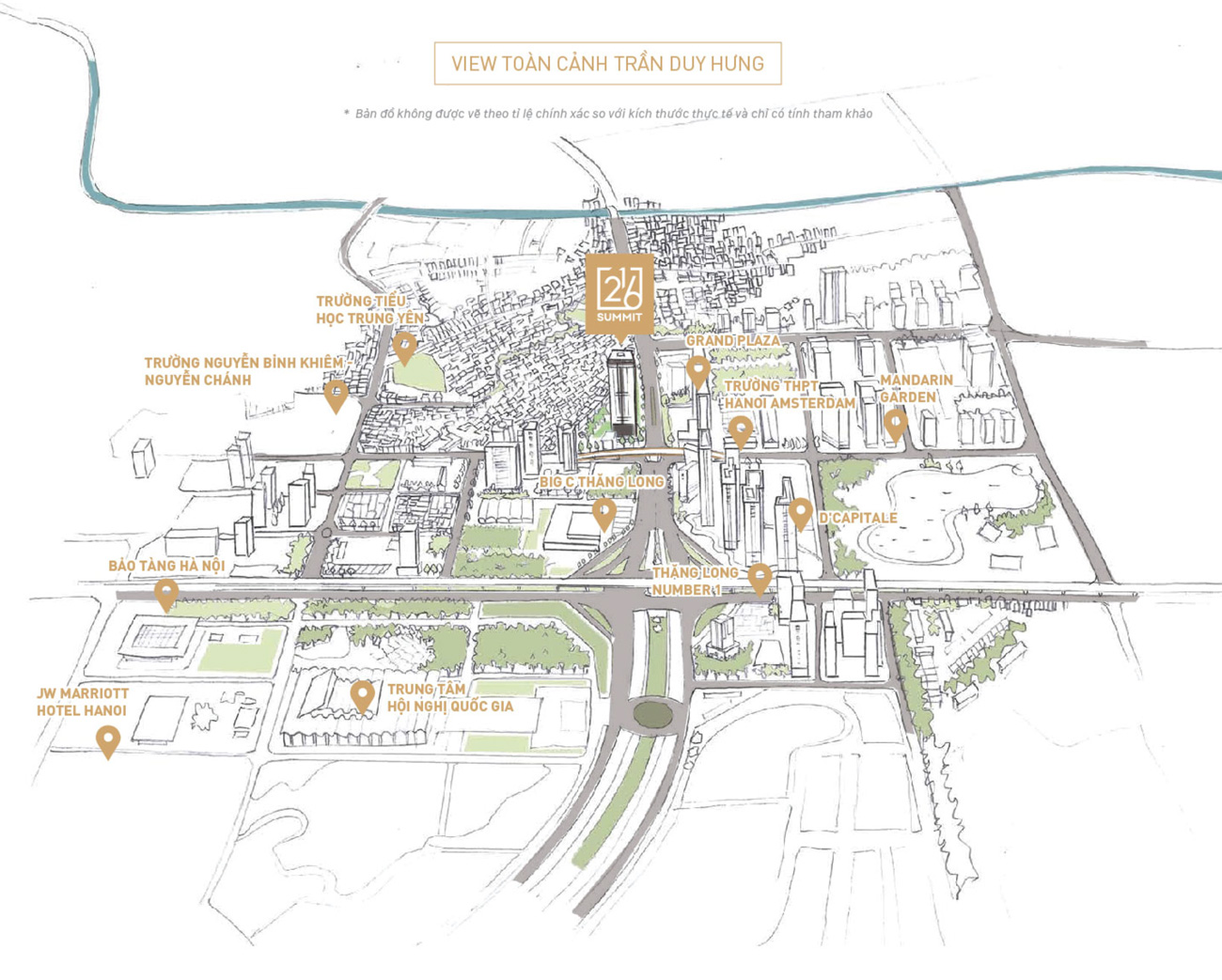 The number of apartments is small, so the investor wants each apartment handed over to the customer to be a product of gray matter, meticulousness in every detail with due attention to user experience, to create a comfortable, modern, and civilized life for future residents. This is concretized in the smart designs of apartments and buildings, in the careful consideration of technological solutions and services provided, etc. All are aimed at creating a comfortable, modern, and civilized life for Vietnamese people.
SUMMIT 216 APARTMENT BUILDING - MASTER PLAN
The masterpiece of art, architecture & landscape Summit Building is a complex of Offices - Services, Trade, and luxury apartments designed in a contemporary green architectural style but still retains its distinct identity.
The area of the Summit 216 apartment is from 84sqm -145sqm with modern and traditional design.
Living in the Summit 216 Apartment Building project is that you are choosing your PERSONALITY - STRONG - DIFFERENT style!
With a very small total apartment fund (288 luxury apartments) with 9-floor plans on one floor - the lobby space circuit is spaciously designed to create the comfort and privacy of the community living at The Summit 216.
AMAZING DESIGN OF THE APARTMENT SUMMIT 216 BUILDING
The vertical traffic axis includes 4 high-speed elevators to minimize the waiting time of residents. 2 stairs are equipped with fireproof doors and booster fans to ensure fire safety.
Creating a green lifestyle 4.0, The Summit 216 Apartment Building is equipped with dust filtration technology, a fresh air supply to each apartment, and a Low-E glass system with overflowing edges to prevent UV rays, soundproofing, and heat insulation to bring panoramic views to every apartment, luxury standard life. Smart Home technology and Smart Car Parking bring a trendy experience and moments of absolute relaxation when returning home.
INTERNAL UTILITIES IN THE SUMMIT 216 BUILDING
The Summit 216 project focuses on investing in the most practical services and utilities that fully meet the essential needs and desires of customers, such as health complexes, pharmacies, laundries, community rooms, aquatic vegetable gardens, etc. offering customers a healthy, productive, and convenient life.
The list of internal utilities that the investor plans to put into the project in the form of rental or self-investment is as follows:
General service
Concierge Service 24/7

Multi-function room

Party area

Cinema

Resident Library

Access for people with disabilities

Vulcanization (outdoor)

Home repair support service

Firefighting force
Smart features
Smart access control system

Smart CCTV system

Smart heating system

Smart air conditioning system

Wifi system covers the whole building
Fitness
Steam room

Gym

Himalayan Salt Sauna (Sauna)

Pool

Aeration tank

Yoga practice area

Beauty care area

Electronic golf
F & B
Waiting room

Cafe + Bakery

Restaurant

Bar

Gourmet's Store
The Summit 216 Building is developed by the "big man" Veracity in the field of luxury real estate investment. If choosing to live in an apartment in The Summit 216, investors are completely assured of the quality and profitability of the product. The Summit 216 apartment project promises to create a new investment wave in 2022.
To update the latest information about The Summit 216 Building project, please contact Tan Long Land immediately through the hotline or send us your information on LiveChat so that our realtors can advise as quickly as possible.
Hotline: 0986 720 720
See more:
Project location
Project support

PROJECT LINK
Project / news project
Real estate for sale in the project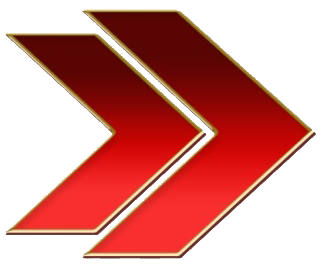 See the full list
apartment for sale in The Summit Building 216

Using Area (m2)

Bedroom

Bathroom

Price

114

2 + a multiple-purpose room

1

Contact

Projects in the same area

Mipec Rubik 360 is located at a prime location which is the last golden land in the inner city area. The Mipec Rubik 360 project is located on an important road connecting many complexes as well as large political and commercial centers with many convenient and high-class living facilities.

DreamLand Bonanza project is located at the golden position - No. 23 Duy Tan Street, Cau Giay District, Hanoi (intersection with Pham Hung Road) is in the area with the fastest growing speed in Hanoi.